Destiny 2 Season of the Splicer's Epilogue Should see the Tower Come Back to Life
Let's all turn the lights on together.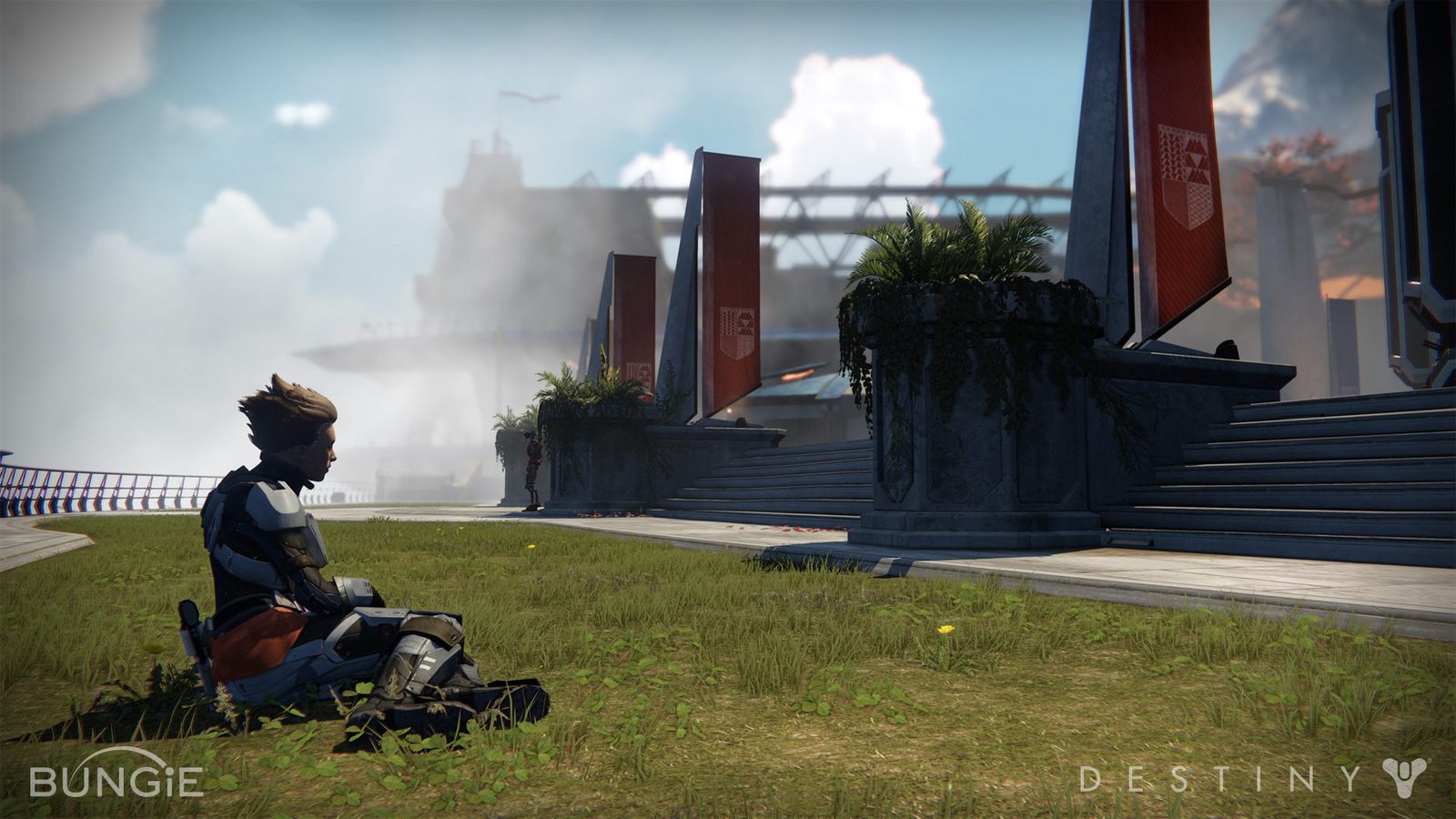 There's been some speculation about what the end of season event for Season of the Splicer will be. For me, it sounds like an ending to a tonne of storylines in Destiny 2. This is definitely a good thing because there are just too many floating around out there to make sense of right now. However, I also think that the epilogue should be some sort of event. Something that all Guardians can get in on, and that could be bringing the Tower back to life.
Since it's been a while, you're forgiven if you've forgotten that the original Tower was pretty much destroyed by the Red War. The Cabal came down and smashed it to pieces, or at least they smashed it quite hard with their war machines. You can still see it in the distance from the new Tower, but it's covered in scaffolding and looks pretty sorry.
With an end of season event, Bungie has been following the Fortnite route of getting everyone into Destiny 2 to watch something. This always causes server issues, and some Guardians can't even get in to see whatever is happening. Thankfully, there's always a Guardian uploading the content to YouTube.
However, something that would make the strain on the game much easier is having an extended end of season event. Giving Guardians one task per day for two weeks until the season ends would make for an activity that the entire Guardian community can get onboard with.
Think about it. Every day you log in, go and press a few switches, see the Tower light up in new areas, and then come back tomorrow to do the same. At the actual end of the season, you could have a proper event, but this would be a good way to celebrate the move back to the new Tower. More NPCs could appear every day, and other things like new vendors and features could go live at the same time. It would be a great way for Guardians to get to grips with the change.
Let us know if you like this idea in the comments.
Destiny 2: Devils Ruin Review