How Good is The Swarm Legendary Machine Gun in Destiny 2?
Swarm your enemies with bullets and destroy them all.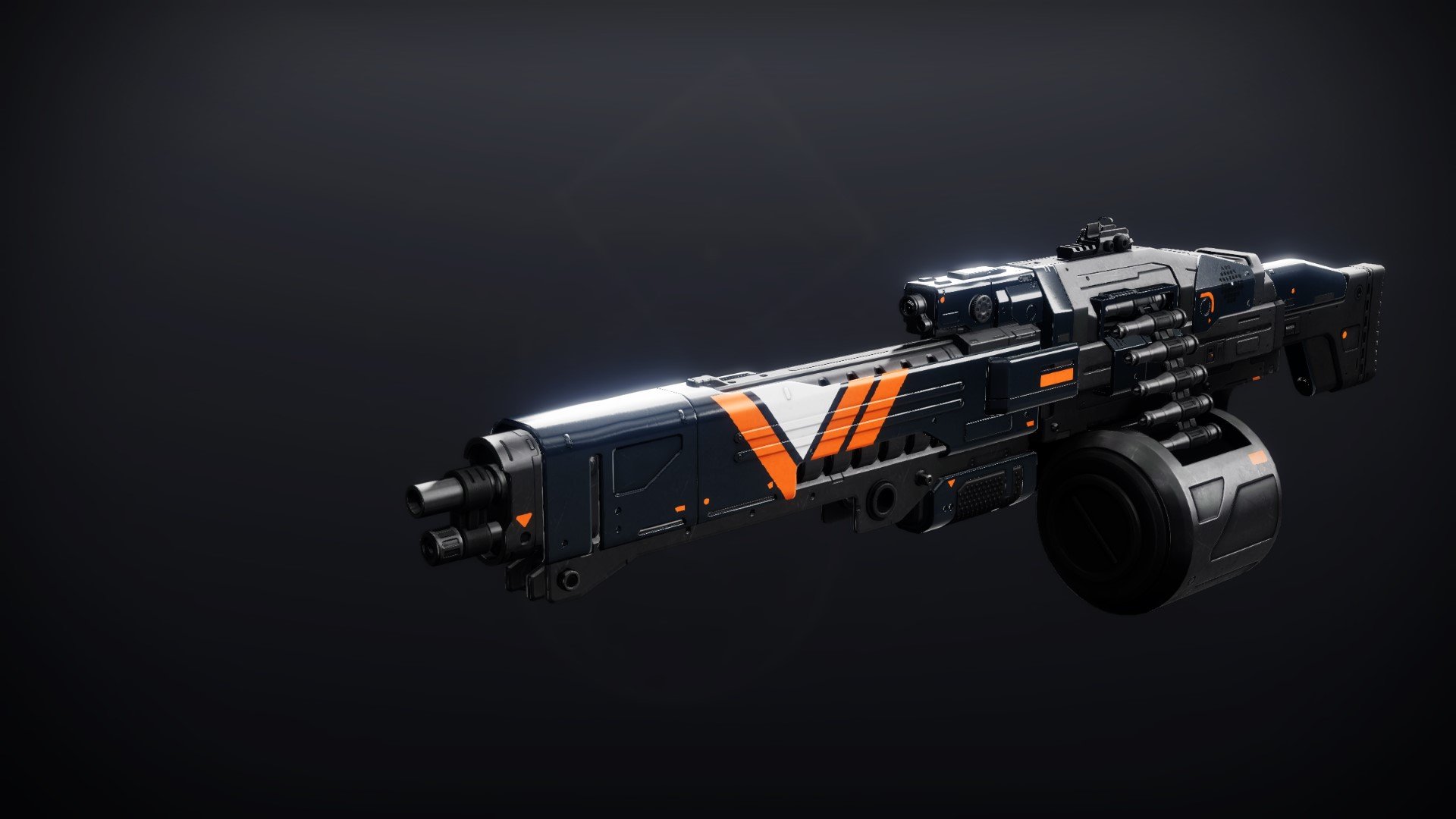 Season of the Chosen has given us a lot of good stuff. We've had some of the best storytelling in Destiny history, a sort of epic version of Guardian Games, and even a bunch of weapons that aren't terrible. The Swarm is one of those weapons. It's a legendary Machine Gun that you can pick up from the Nightfall Strike playlist, and it's well worth getting right now. A lot of Guardians are using this beast because it's just the best Machine Gun in the game at the time of writing. Let's dive into it a little more and find out why that is.
First, let's look at the stats and perks.
Stats
Impact – 70
Range – 72
Stability – 40
Handling – 42
Reload Speed – 44
Rounds per Minute – 360
Magazine – 47
Hidden Stats
Aim Assistance – 39
Inventory Size – 49
Zoom – 16
Recoil – 79
Bounce Intensity – 21
Pretty great right? I think the rounds per minute speak for themselves, even if the magazine size is tiny by comparison. Let's look at those perks now.
Perks
The two main perks you'll get on this weapon are as follows. Everything else comes from a randomized pool of perks, but that's what can make it so damn great.
High-Impact Frame – A high-damage weapon, it's more accurate when firing down sights.
Zen Moment – Any damage caused with this weapon increases its stability.
The Swarm God Roll
Of course, there's always a god roll. We've actually got a couple for you to look at and aim for when grinding the Nightfall playlist. The first is for PvP, and the second is for PvE.
The Swarm PvP God Roll
Hammer-Forged Rifling – Increases range
Accurized Rounds – Increases range.
Dynamic Sway Reduction – Continuously holding down the trigger increases the weapon's stability.
Tap the Trigger – You get a short period of increased stability right after you tap the trigger.
As you can see, this is all about increasing range and stability. It batters your enemies and keeps the sights firmly focused on the target. This is exactly what you want in PvP, mainly because you'll be fighting with The Swarm across long distances.
The Swarm PvE God Roll
Fluted Barrel – Greatly increases handling speed and slightly increases stability.
Tactical Mag – Slightly increases stability and magazine size, also increases reload speed.
Surplus – Each fully charged ability increases handling, reload speed, and stability.
Dragonfly – Precision kills create an elemental explosion.
This one is obviously more about causing collateral damage, but it's also highly focused on killing individual enemies. A machine gun is hard to control in this way. It's often better to simply spray a horde of enemies and hope that something dies. That, or another Guardian takes out the enemies you're weakening. With this build, you're a beast of both worlds, and it'll feel glorious to see so many explosions popping off out of the enemy's heads.
Let us know if you've picked up The Swarm, and what rolls you're running with, in the comments.
Destiny 2: Devils Ruin Review