How Good is The Palindrome in Destiny 2?
A superb Hand Cannon for those frequenting Nightfall Strikes.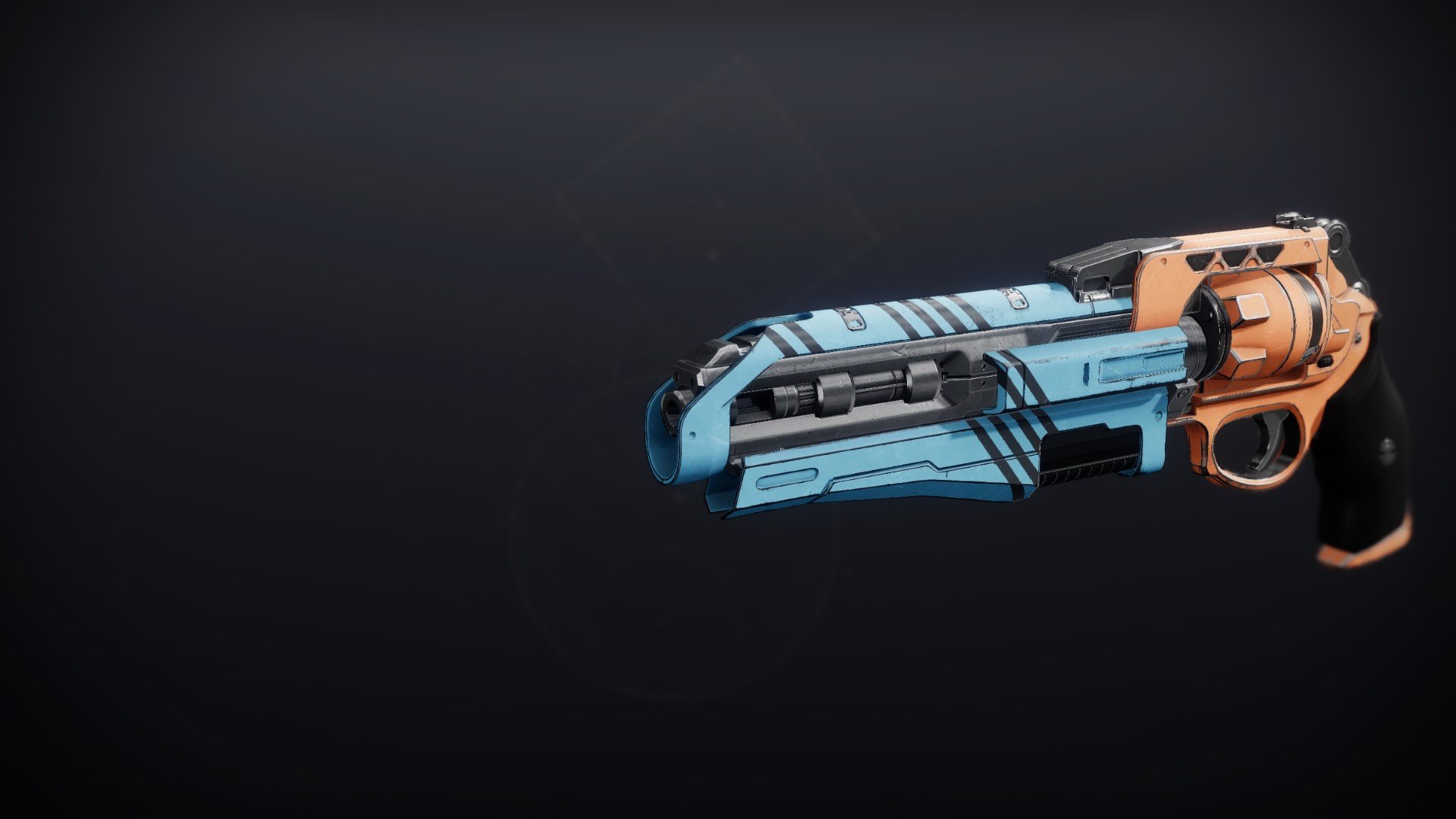 The Palindrome is a Destiny 1 Hand Cannon that was added into Destiny 2 with Season of the Chosen. It's a weapon that's pretty damn good for both PvE and the Crucible. If you get your hands on it, you'll be laughing your way through pretty much every encounter. But what makes it so great? That's what I'm writing this article to find out. Let's dive into the stats and perks on this one.
Stats
Impact – 84
Range – 55
Stability – 62
Handling – 55
Reload Speed – 48
Rounds per Minute – 140
Magazine Size – 10
Hidden Stats
Aim Assistance – 79
Inventory Size – 50
Zoom – 14
Recoil – 98
Bounce Intensity – 2
Perks
There are only two perks that this weapon is guaranteed to drop with. The rest come from a huge pool of potentials, and that's part of what makes this weapon so awesome. With the correct roll, it could take you through the whole game. Below are the two perks you'll definitely see.
Adaptive Frame – Reliable and sturdy
One for All – Hitting three separate targets with a shot will increase your damage for a short period of time.
I just need to point out how useful that One for All perk is. If you smash three separate enemies in PvE, you'll be able to rip through all their friends in no time. Keep hitting enemies separately and you can probably keep this effect going for much longer than is really necessary. Now apply that to PvP. How much of a beast could you be if you went into a Crucible match with this on your hip?
Of course, there's always a god roll with weapons like this. For The Palindrome, it's with the following perks.
Fluted Barrel – Greatly increases range and slightly increases stability
Extended Mag – Increases magazine size but decreases reload speed
Outlaw – Precision kills greatly decrease your reload time
Thresh – Generate small amounts of Super energy from kills
In this roll, you've got decent range, and Outlaw boosts that reload speed so that you don't need it to be that hight. Thresh keeps your Super energy high, and if you keep using One for All then you're going to be pretty damn unstoppable.
Let us know if you've got The Palindrome in the comments.
Destiny 2: Devils Ruin Review