Hive Guardians Should be Everywhere in Destiny 2 The Witch Queen, Not Just Savathun's Throne World
Why would they be restricted to one place?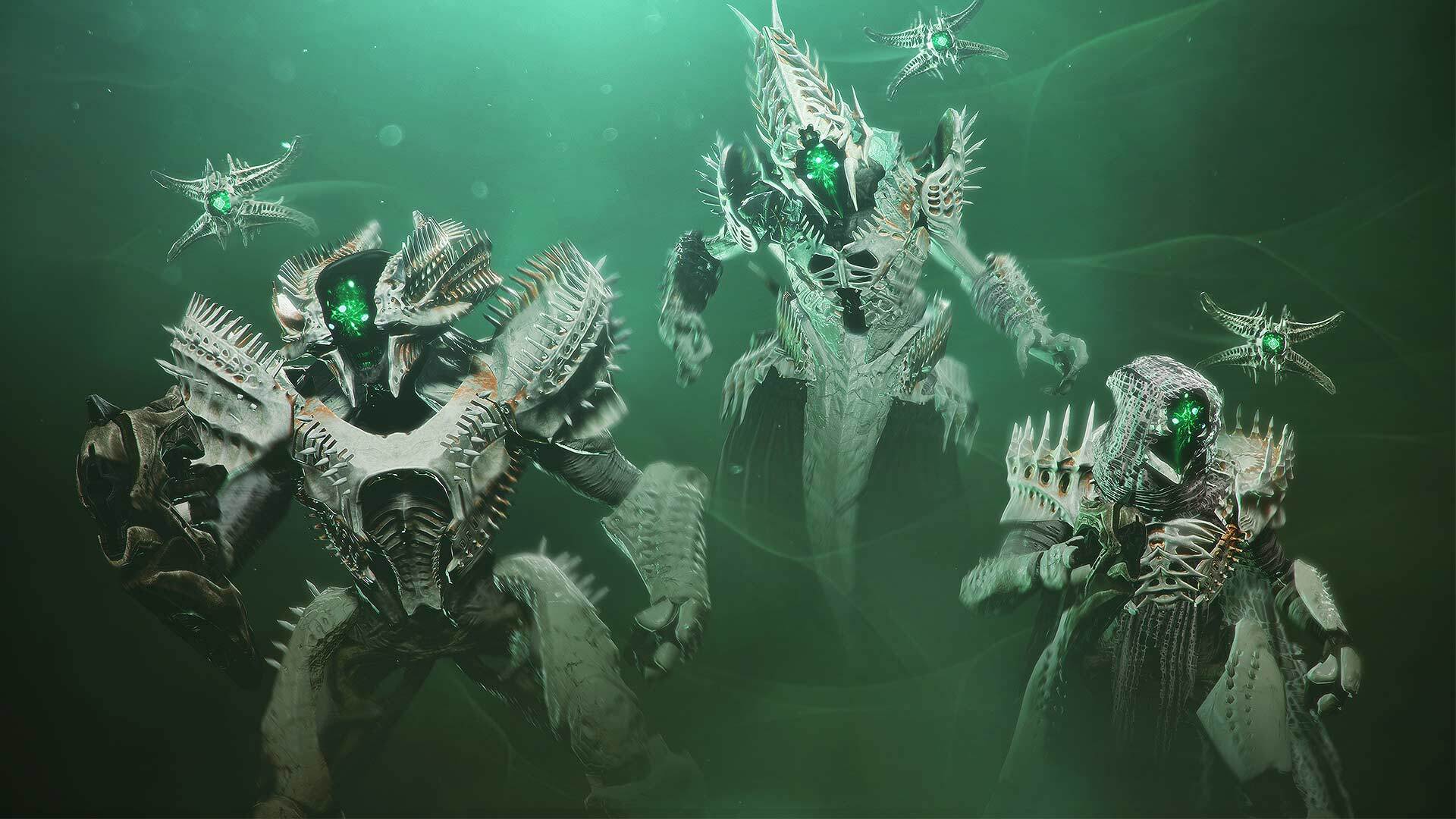 One of the biggest draws of Destiny 2 The Witch Queen is the new race of enemies that it brings into the fray. These are Hive Guardians, Hive that have been given a sort of dark Hive Ghost and can use the power of the Light against all Guardians. They're a scary idea, because it means that Savathun finally has some semblance of control over Light, but it seems like they might be restricted to Savathun's Throne World, which would be a crying shame.
Hive Guardians are a real new threat to Guardians. If we can crush their Light powers and ability to revive by killing their Ghosts, they can do the same to us. All it takes is for them to get the best of us once, and they can destroy our Ghosts as they try to revive us. However, there's one thing that would make them much less of a threat, as has been pointed out by one Guardian over on the Destiny 2 Subreddit.
If Hive Guardians are only going to appear in Savathun's Throne World, and the extensions of it, then they're basically a dream enemy. Sure, in the Thrown World, they can kill us. Outside of it though, they don't exist. In effect, Savathun's Thrown World will become a pocket universe, something that is inherently dangerous, but ultimately pointless from a wider lore perspective.
If this is the case, the only way for Hive Guardians to spread around the system would be if Savathun gained enough power, likely from the Traveler, to expand her Throne World to be the size of the system. This could be what the story of The Witch Queen follows. After all, there's clearly a hidden reason for Savathun's appearance, so why not the want to control the entire system? Everyone is after the Traveler's power, she's just one new enemy getting in line.
I really do think that expanding Hive Guardians to be all over the system would be a great thing for Destiny 2. It means that all locations get a mix up, and the game doesn't feel quite so stale for yet another year. Let us know what you think about the idea in the comments.
Destiny 2: Devils Ruin Review