What Does "Destiny 2 at Capacity" Mean? | Error Code Explanation
Don't give up Guardians!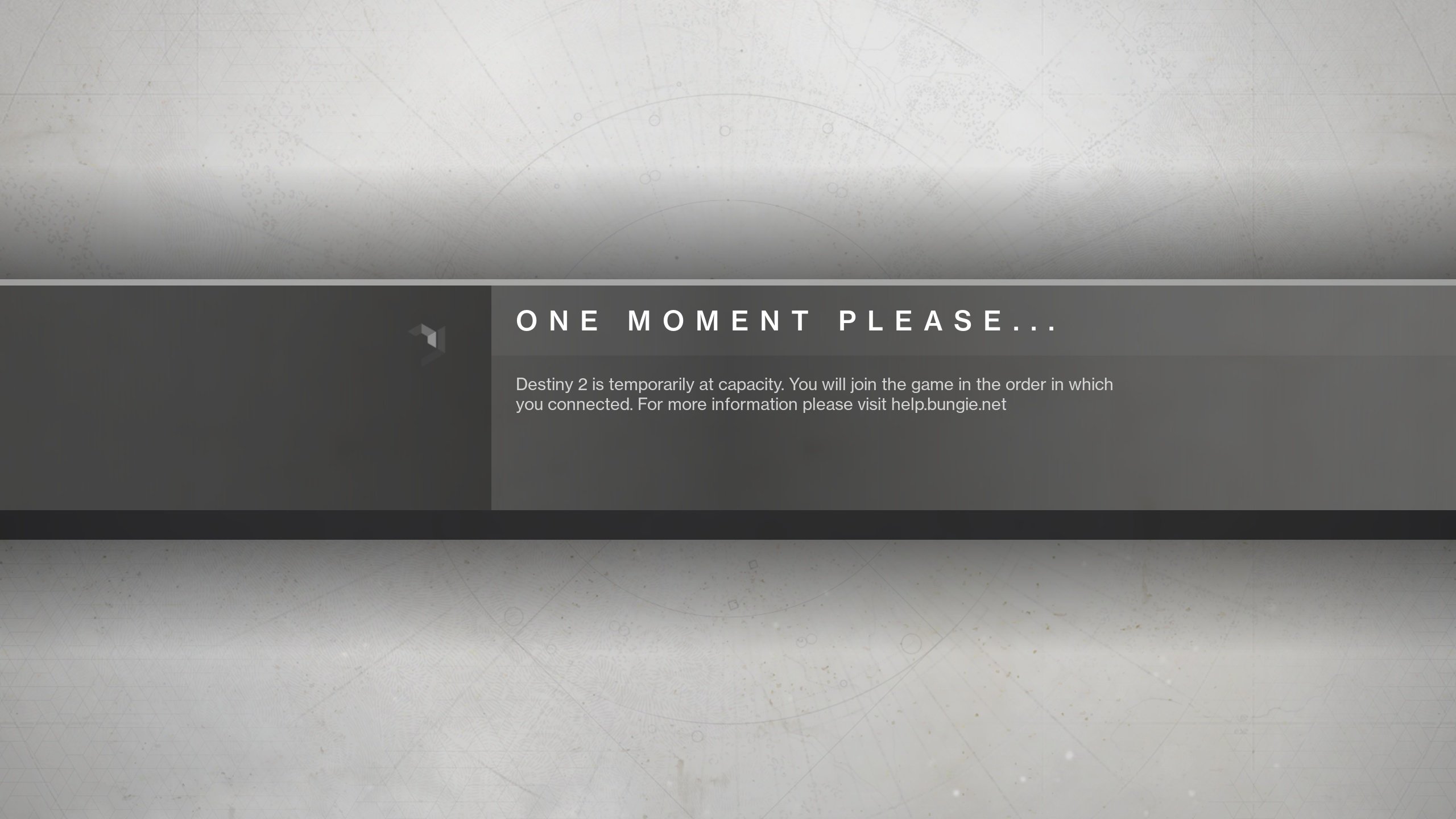 As Destiny 2 has grown, so too has the list of errors that Guardians might encounter in their time with the game. This is true of all MMOs, but the reality is that it's good to have an error code. With that, you can at least track what the issue is with the game and diagnose it. After that, you'll know if there's something you can do to fix the problem. In this article, we're going to look at the error code "Destiny 2 at Capacity" and explain what it means. Don't worry, you're probably fine.
What Does "Destiny 2 at Capacity" Mean?
If you see this error, then it means that the Destiny 2 servers are full right now. This happens around every big event, the start of a new season, or the first day of a new expansion. Bungie is pretty good at making sure its servers can cope with all the Guardians who want to get into the game. However, as the game grows, it's increasingly difficult to predict the player count and account for it. Bungie can't simply add a new server into one of its stacks when too many Guardians flood the game. It takes time to fix this.
What to do if You See "Destiny 2 at Capacity"
If you see this error, then it just means that the game has too many Guardians in it right now. With millions of Guardians around the world playing, it's hardly surprising that this happens. Don't fret though. All you need to do is wait. At the time you see the error, you'll be placed in a queue to get into the game. If you turn off your game or reset your router, then you'll be kicked out of the queue and will have to wait even longer. The issue isn't with your game or internet, it's with Bungie.
Just be patient and wait in the queue until you're placed in the game. Generally, this happens pretty quickly. Guardians are dropping in and out of Destiny 2 all the time. For example, if you're playing on a Friday, it's more than likely that there are hundreds of Guardians logging in to see Xur, and then logging out. All you have to do is wait a couple of minutes, and you'll be allowed to enter soon enough.
We hope this helps alleviate any anxiety you feel when you see this error. Let us know what you do while waiting to get into the game in the comments.
Destiny 2: Devils Ruin Review