Destiny 2 The Dawning 2020 Day One Checklist
Do these things right after Destiny 2 resets today!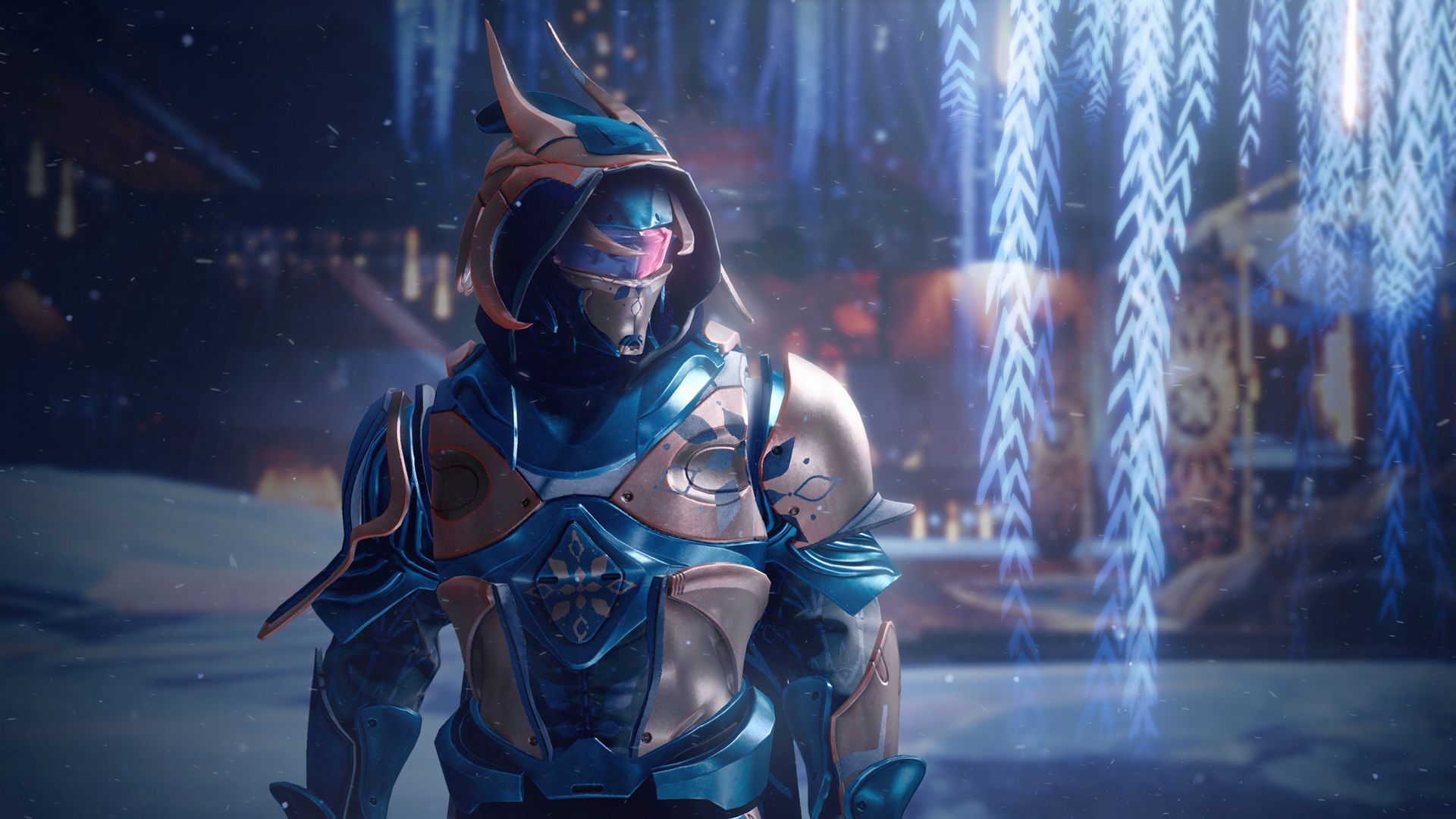 The Dawning 2020 kicks off in Destiny 2 today Guardians! This event will last until January 5, and it's got a lot of content to be consumed. While it isn't quite as involved as something like The Festival of the Lost, it does still offer a lot for us to do. This checklist is a guide to what you need to be doing on day one. Log into the game, complete our list, and then get on with whatever else you want to do.
1 – Visit Eva Levante
Eva Levante is the vendor for The Dawning 2020. It's her you need to chat to when it comes to pretty much everything to do with this festive season. We can't say for sure exactlyh what she'll be doing, but it's almost a guarantee that she'll give you an oven and a quest to bake something for everyone in the Tower and beyond.
Collect everything she has to give, then move onto the next step.
2 – Bake What You Can
Eva will give you some ingredients to bake with, and probably a few recipes. Bake as many of these as you can. Part of making the most of the rewards for this event is baking every single recipe out there. Use our guide for 2019's Dawning recipes to help.
3 – Get Eva's Bounties
Once her initial quest is out of the way, pick up all the boutnies you can from Eva. These reset each day and will help you make the most of the event as you move forward.
4 – Collect Your Armour
If your Dawning armour isn't automatically awarded to you, pick it up. This armour is something you'll be upgrading throughout the event. In the past it's worked by forcing you to complete activities while wearing it, or taking on certain missions that have been reworked to be harder.
The armour will start off at a lower Power Level, but by upgrading it you will be able to earn some of the most powerful gear in 2020. It doesn't look too bad either.
Pick it up early though. If it's activities that help you upgrade it, you don't want to waste any time without it.
5 – Do Your Daily Tasks
This is the thing to do once everything above is out of the way. Complete as many activities that will award daily/weekly rewards as you possibly can. These will net you ingredients to bake with, and powerful gear. What you're looking for are those bonuses from each drop though. You may end up picking up additional ingredients as part of these rewards. you never know.
6 – Take On The Dawning Activity
This step may not be relevant, but we're adding it in as the final one just in case. If there's an activity for The Dawning, such as The Haunted Forest for Festival of the Lost, get in there and take it on. Once again, this is going to net you ingredients for baking with, but it should also help with everything else you need to do. Upgrading gear, and maybe even Eva's bounties, will all relate to this activity.
We hope that this list helps you today when The Dawning 2020 finally launches. We'll see you in the Tower.
Image Source: PCGamesN
Destiny 2: Devils Ruin Review