How to Play Haunted Sectors in Destiny 2
Collect your loot.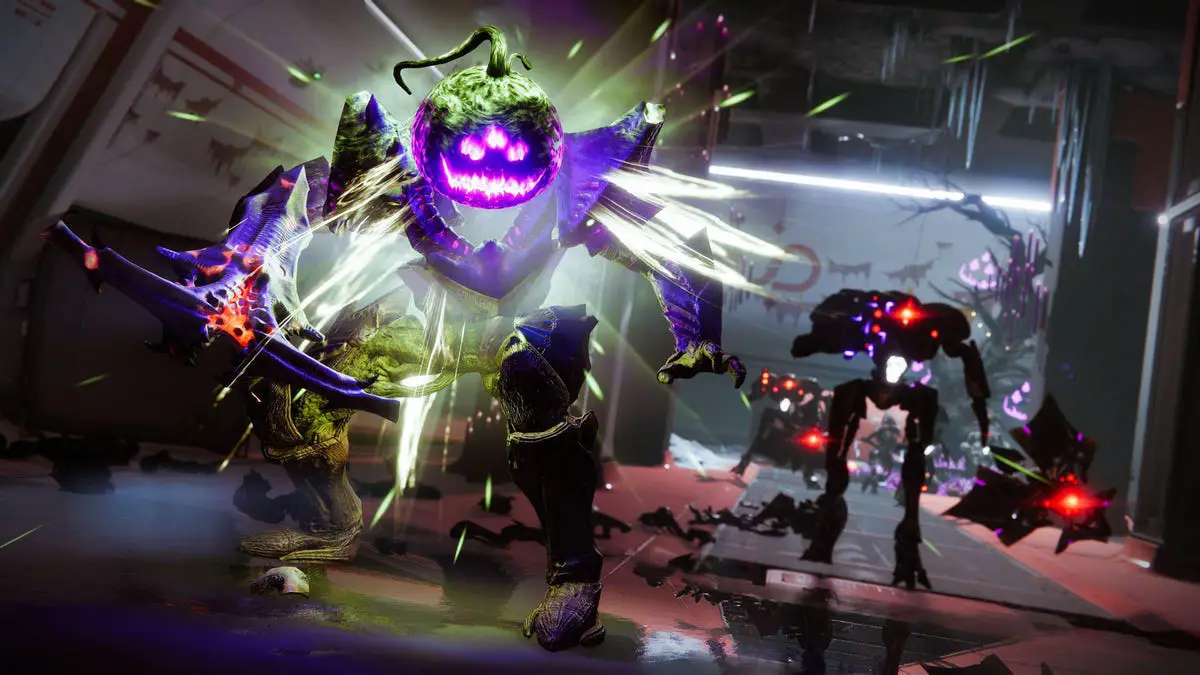 Haunted Sectors are a new activity with Season of the Lost's Festival of the Lost. This is a pretty damn exciting time of year, because we get to take part in a new activity to earn armour that we all voted for at this time last year. The dinosaur armour set is out there and ready for you to take. All you need to do is put in the work now, earn as much loot as you can, and get each piece so you can show it off for every coming season. However, to do that, you're going to need to play Haunted Sectors. This guide covers how to get into Haunted Sectors so you can be on your way.
How to Get Into Haunted Sectors
Haunted Sectors are actually pretty simple to get into. All you need to do is open your Director and find them in the Tower. They're a new activity that you and two other Guardians will be lumped into. These resemble Lost Sectors, but you'll be facing off against all sorts of haunted enemies instead of the usual lineup of Destiny 2 foes.
That's all there is to it. We have three weeks to get into these activities and make the most of them, so it's recommended that you play as many as you possibly can if you want to make the most of all the loot that there is to pick up in the game during this event.
I love Festival of the Lost because it brings so much mad stuff to Destiny 2. There are almost always random secrets to be found, and most Guardians end up having a good time, even if they generally spend most of their time moaning about the game on Reddit.
Haunted Sectors are definitely one of the best ways to make the most of Festival of the Lost. If you want to really get into the holiday spirit, then this is the time to do so. It's a long road into Christmas from here, and we're all going to start having a pretty great time along the way. There's a lot coming to Destiny 2 in the next couple of months. This is only the beginning of the good times. Strap in and get ready for the best time of year for Destiny 2.
Destiny 2: Devils Ruin Review