How to Get Jurassic Green in Destiny 2
Roar.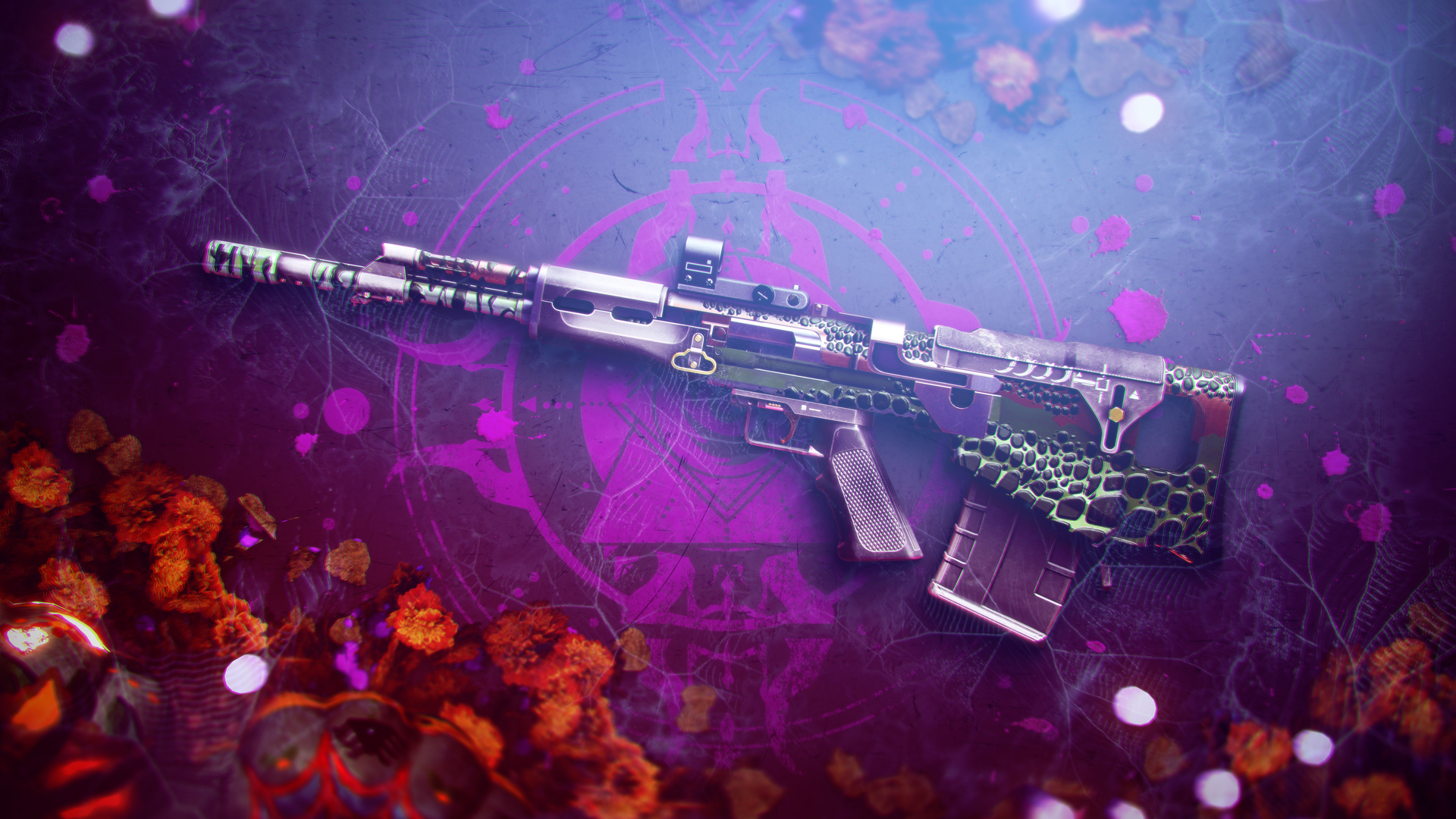 Jurassic Green is the new Pulse Rifle that's been added to Destiny 2 with Season of the Lost's Festival of the Lost. It's a play on my favourite weapon in the game, Lincoln Green, which was actually removed a while ago to my knowledge. I think it was because of sunsetting before Bungie gave into our demands, so hopefully Jurassic Green doesn't suffer the same fate. This guide explains how you can get Jurassic Green and keep it for yourself so you can mess everyone up in Trials of Osiris forever more.
How to Get Jurassic Green in Destiny 2
Grabbing this weapon is relatively simple. There's a new quest for this year's Festival of the Lost called Gone but not Forgotten. Complete that, and you'll get a specially curated roll of the weapon. If that's not to your liking, you can get it as a drop from the chests at the end of Haunted Sectors. However, there's no guarantee of how often this will happen, so you may just want to run with the one you get from this quest.
The Gone but not Forgotten quest is essentially an intro from Eva Levante to Festival of the Lost. You'll need to pick up some items and return them to her before complete a Haunted Sector or two and then returning once again. It's the same as we usually see each year, but much less challenging. I honestly miss the level of challenge we used to get from activities like these, but maybe we'll see something better come along over the next couple of weeks.
What makes Jurassic Green so good is the fact that it can end an enemy's life incredibly quickly without the recoil sending you veering off to the top of the screen. It's so accurate and lands every hit that you want it to. I have wiped out teams in the past in PvP with Lincoln Green, and I reckon that this weapon will be the spark that ignites a new round of Green love, even if it is technically a different weapon.
If you want a special roll, now is the time to get it. Don't sit on this, complete the quest and then hit those chests as hard as you can to get as many rolls as possible so you have one for every type of encounter you might come up against.
Destiny 2: Devils Ruin Review