How to Get Ager's Scepter in Destiny 2
Pick up this new Exotic in Season of the Lost.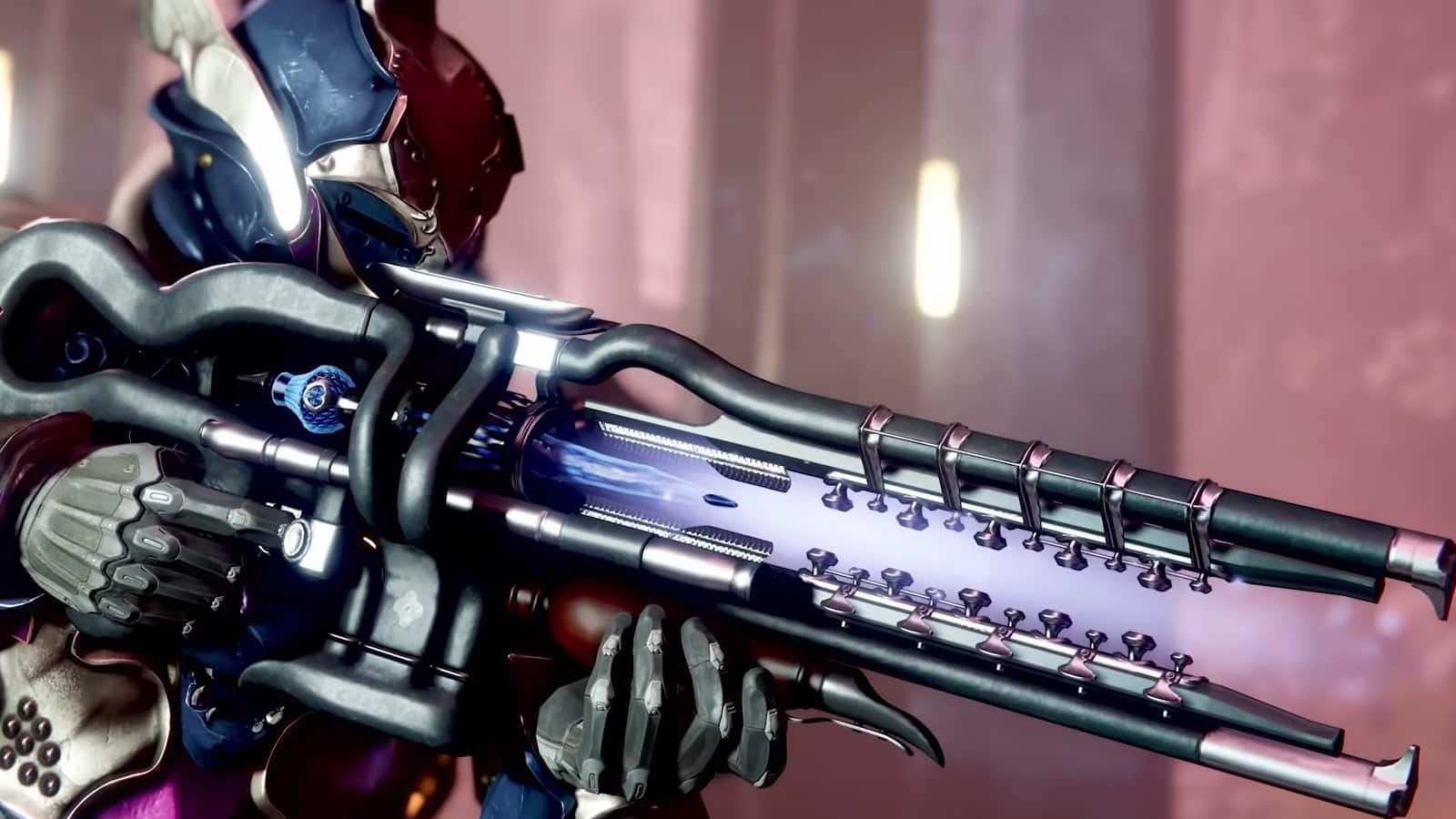 Ager's Scepter is a brand new Stasis Exotic for Destiny 2 Season of the Lost. It's a Stasis Trace Rifle and looks incredible. It's got an Intrinsic Perk that causes enemies to explode in Stasis with precision kills, and slows enemies down the longer your beam is focused on them. Honestly, this is what we've been waiting for in Destiny 2 since the very first Trace Rifle graced the game, and even that was a precursor to this. But to get Ager's Scepter, you'll need to complete a fairly lengthy questline. This guide explains how you do that.
How to get Ager's Scepter in Destiny 2
The quest for Ager's Scepter is linked with the Tracing the Stars quest, which I thought was just the seasonal quest. You'll need to start up the game and head to the H.E.L.M. following the opening mission. Then, you can speak to Mara Sov and pick up a new quest item that will help you complete what is to come.
Step 1 – Collect Three Week's Worth of Atlas Skews
You need to use the item that Mara Sov gives you to find the Atlas Skews that have been slowly handed out over the first three weeks of the season. These are fairly easy to find, you've just got to pay attention to the item so that you know where you're going.
From week 1 to 3, you'll be collecting Atlas Skews and heading back to speak to Mara Sov in-between. The quest is more busy work than anything else. It's something that you'll want to smash through quickly, but not something that you really need to worry about. It's an easy set of quests to work through.
Step 2 – Get a New Quest for Week 4
When it comes to the fourth week of Atlas Skews you need to collect, you also need to pick up a new quest from the H.E.L.M called A Hollow Coronation. Now, go and pick up the last set of Atlas Skews from The Dreaming City. Once you've collected them all, you'll need to go back and interact with a portal in the H.E.L.M. From there, walk forward, let Uldren speak, and then interact with Ager's Scepter. This will allow you to claim the weapon for yourself and start wrecking the place.
Following this, you'll be given a bunch more stuff to do to actually earn Ager's Scepter. This stage requires you to get various types of kills, murder your way through specific enemy types, and finally earn some specific items from around the system. Once you've done all that, you can finally get this weapon and claim it as your own.
Destiny 2: Devils Ruin Review