How To Find The Mysterious Box And What To Do With It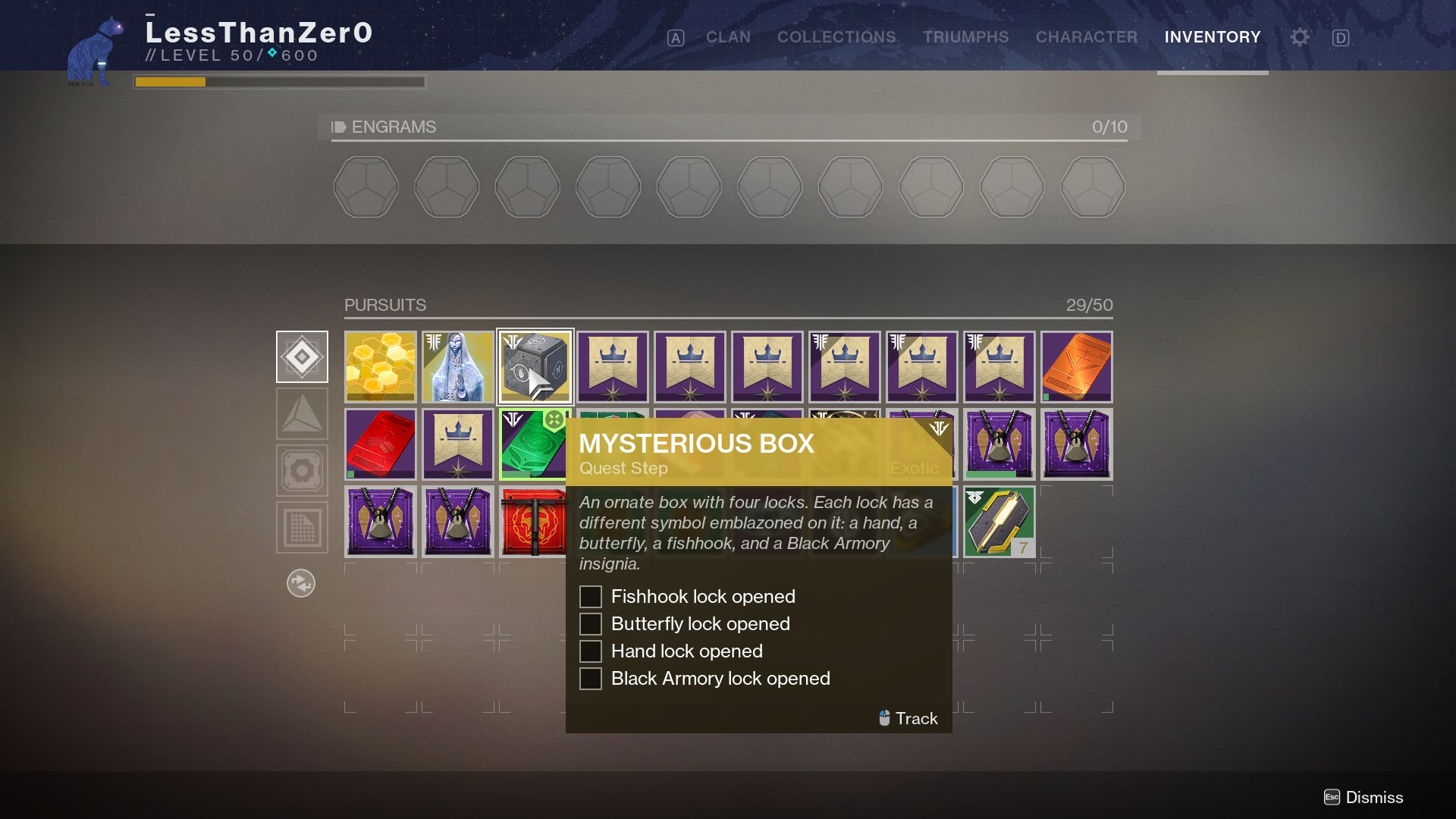 Black Armoury is about a day old and already it's got Guardians stumped over one if its mysteries. The mystery in question is literally called the Mysterious Box, and it looks as though it's part of an on-going quest which we won't be able to complete until future content has been released.
How do you find the Mysterious Box?
Okay, so finding this box is harder than it sounds, so bear with me while I explain it. It's in the area where the Volundr Forge is, specifically a cave nearby where you fight the waves of enemies. The cave was discovered by Reddit user H1gash1kata and we've got some screens from Eurogamer to help you get there.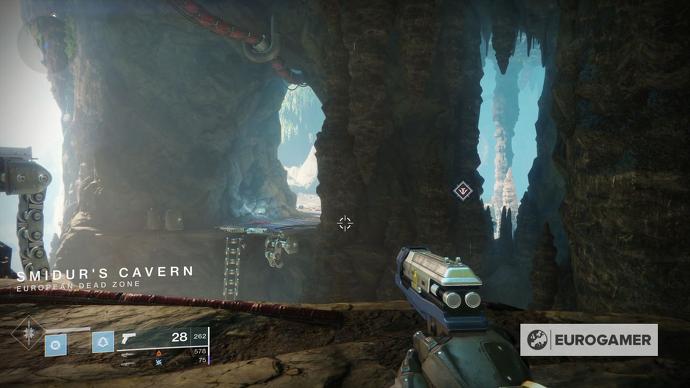 You want to begin here at Smidur's Cavern.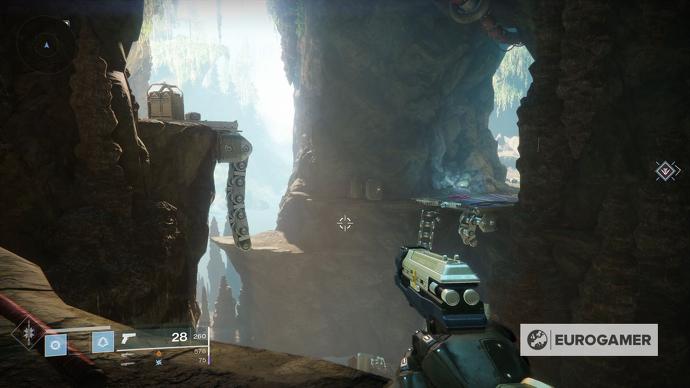 Looking to the left of where you usually jump across to get to the Forge you'll see a lower ledge, that's where we're going.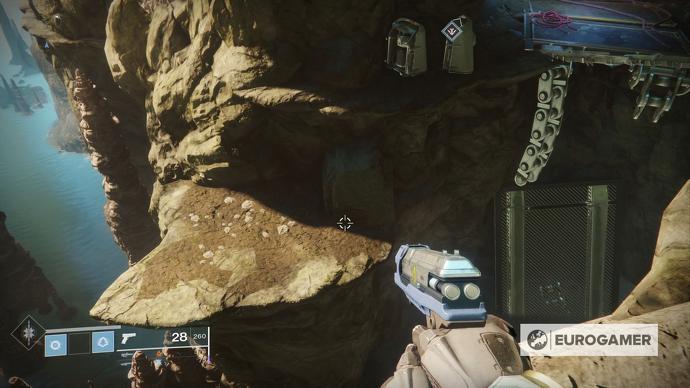 Once you've hit that ledge, turn around and you'll notice the cave.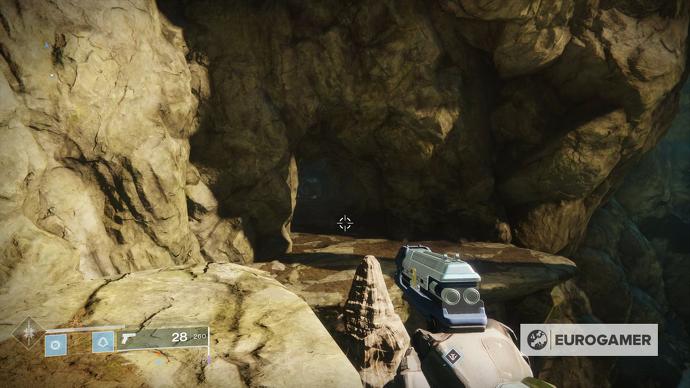 Head inside and you'll see two crates. Go to the larger one and investigate and The Mysterious Box is yours.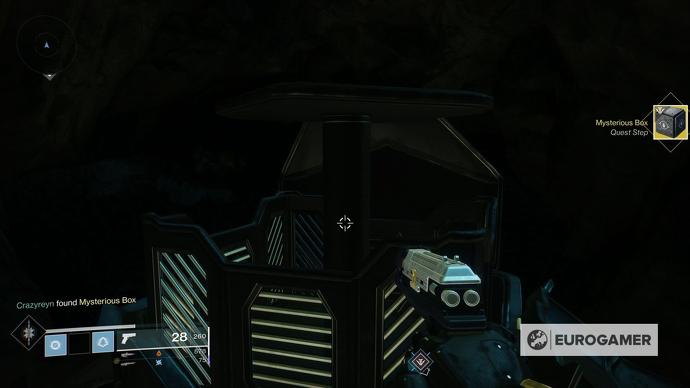 So now you've got the item and some quests to complete.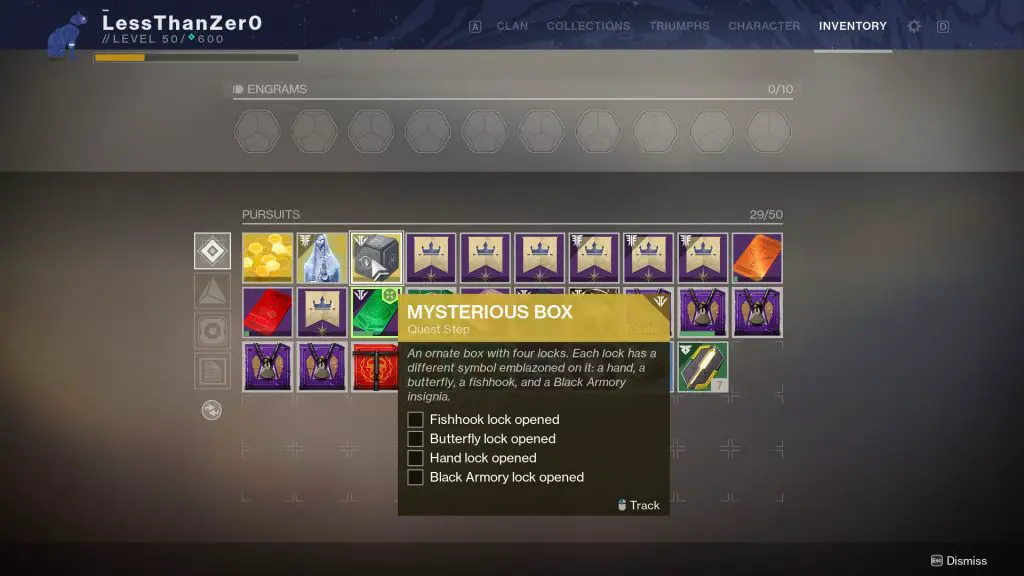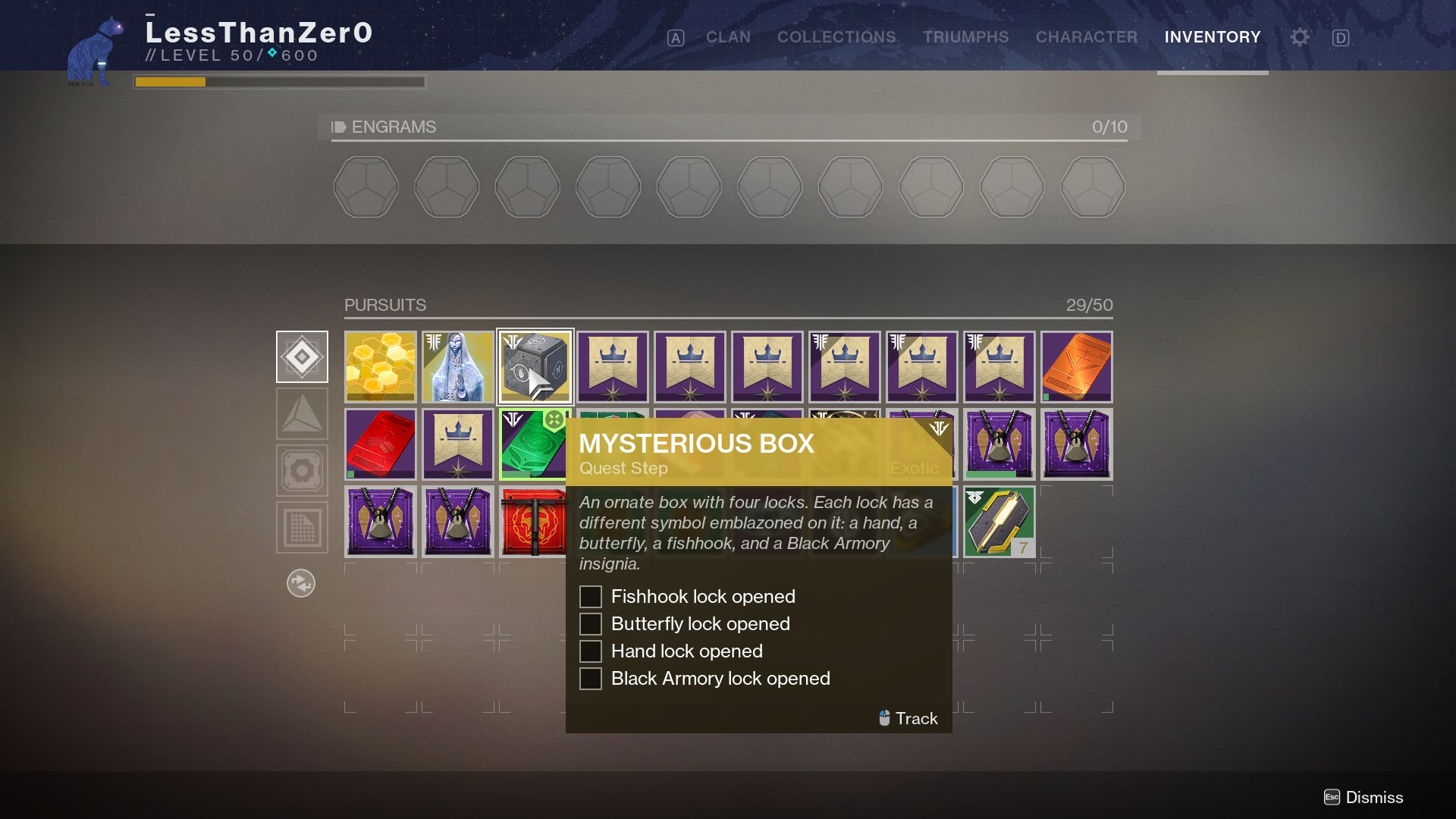 No Guardians know what to do with the box right now, but there's a theory that's generally being accepted as the truth, at least for the moment. Black Armoury will see the release of four Forges throughout the Season of the Forge:
Volundr Forge – 4th December
Gofannon Forge – 7th December
Izanami Forge – 18th December
Niobe Labs – 8th January
It stands to reason that with four Forges we're going to have four steps, one from each, for the Mysterious Box. The question is; how to we complete the first of these quests with the Forge that's released right now? Well there's something else going on in the Destiny 2 community relating to that too.
Another Reddit user, LessThanZero86, found that by looking at certain points around the game they could see runes when they views specific points through the scope of Hammerhead, a new Legendary Machine Gun. It's thought that these have something to do with opening the Mysterious Box, but no one has figured it out quite yet. If this is true then there should be a similar process for each Forge, which is incredible if it's true.
Let us know your thoughts in the comments. Thank you to Eurogamer for the images again, and the Destiny 2 community over on Reddit for all of the hard work they're putting in.
Destiny 2: Devils Ruin Review