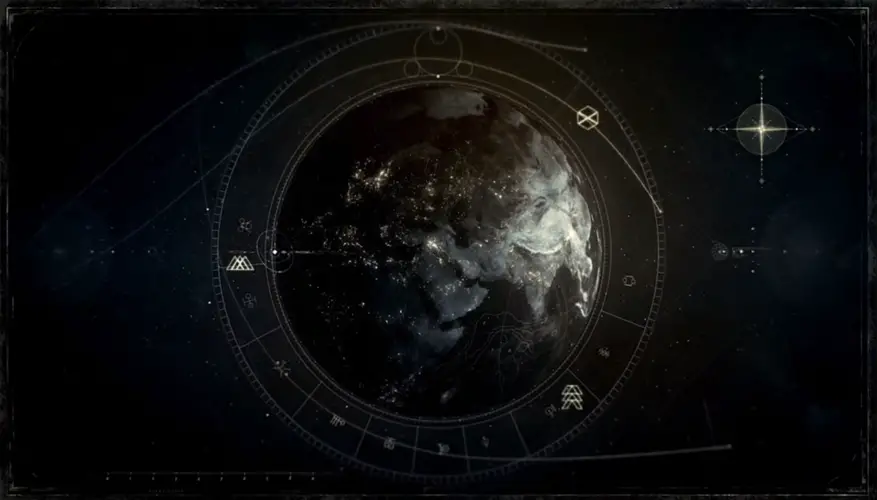 Any Guardian has heard the term, The Darkness, but what exactly does it mean? Sadly we're not going to find out in Destiny 2, as confirmed by Luke Smith in an interview with Kotaku.
Apparently Bungie don't really know what The Darkness is, even though it's referenced a whole bunch in Destiny 1. Here's the thing, having a vague term like this means that, as a studio, you can pull all kinds of stuff out of nowhere under the guise of it. However, players seeking satisfactory lore will then find themselves at a lost because this phrase, this thing that doesn't really exist, is taking up space where a real name needs to be.
In Destiny 2, the developers are working on removing the term, The Darkness, replacing it with the specific race or evil that they're referencing. For a long time I took The Darkness to be a term for all of those races that want the Traveller's Light, and will attack it wherever it goes in order to get it. This is something the studio considered once, but ultimately shied away from because of how vague it is, and to avoid it becoming a trope they use to pull enemies out of an endless void.
However, Bungie are committed to giving players a satisfactory explanation of what The Darkness is, just not in Destiny 2. The second Destiny game is all about Light, the Traveller's and each Guardian's. As they recover it after their brutal defeat they will learn more about it and the Traveller in turn, giving more meaning to the powers each Guardian possesses.
If you think about The Darkness for a moment there's one very obvious theory that come to the foreground. The Traveller uses Light to empower Guardians, so an absence of that Light must be Darkness. What if the Darkness is a culmination of the races that the Traveller has visited before but moved on from, taking it's Light with it?
In Destiny 2 we see the Red Legion take Light from the Guardians, but what if the Traveller was able to leave? If the Traveller sensed the Red Legion and left Earth to find somewhere else to find, would it take all sources of Light with it? If so that would leave a lot of Guardians very weak, and very angry. After becoming accustomed to reviving from each death and having superpowers, anything less than that would be awful. I wouldn't be surprised if we see The Darkness in a more corporeal form in later Destiny 2 expansions, or Destiny 3.
Image Source: FSPoint
Destiny 2: Devils Ruin Review