The Lost Lament: Forging Destiny 2's Newest Sword
Get Lost Lament and start ripping enemies to shreds with this guide!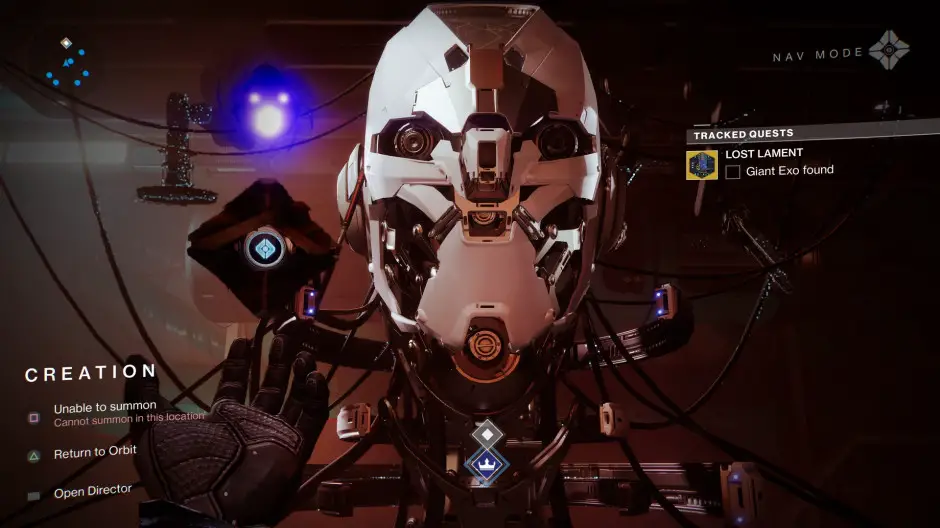 The World's First raid race began on Saturday November 21st at 12:00 pm CT, and five hours later one fireteam crawled out of the Deep Stone Crypt victorious. Before we get into what every Guardian gained from their completion, let us congratulate the fireteam who completed this puzzle filled space adventure. Congratulations to Luminous and to the six Guardians who conquered the Deep Stone Crypt. After the World's First race was over, every guardian was urged to visit Banshee-44 in the tower because a new weapon was calling to be forged. Let's talk about how to forge the Lament sword.
Visit Banshee
Banshee-44, our beloved gunsmith, has been having dreams of an ancient sword and of the littered remains of dead Exos on the icy moon Europa. You may want to check that out.
Find 3 Dead Exos
Search Europa for three Exo corpses. There are nine in total and you will need all of them for the Splintered title. If you're having trouble finding them I suggest this video below.
Giant Expectations
After locating your dead Exos, you'll need to find the Clovis AI in the new portion of Braytech Exoscience (it will be marked on your map). After meeting the giant Exo you will learn it is the conscience of Clovis Bray I, and yes he is as foul mouthed and rude as you'd expect. The Clovis AI will ask you to prove yourself and will give you the task of killing Vex with swords (100 Vex with swords/ 20 Hydras, Minotaurs, or Cyclops with Swords). Following this you'll need to complete quests given to you by Commander Zavala and Variks; once those are complete the Clovis AI will present you with an Exo Challenge to complete. After you've completed the challenge your final task is to defeat Vex with finishers, the more challenging the foe the more percentage it'll give you toward the quest.
Glassway
Head to the Glassway strike and hunt down the shards of the shattered sword in hopes of rebuilding it. After this you'll need to present these pieces to Banshee in order to progress to your final step.
Reforging The Past
Complete the Reforging the Past mission where you'll need to prevent the destruction of the Clovis AI. After completing this you'll return to Banshee-44 to complete your new chainsaw sword.
The Lament is a unique blade with the ability to be revved up to deal additional damage. The Lament also slices through the shields of Barrier Champions. As if the Falling Guillotine wasn't scary enough, now the Lament has arrived to replace the legendary boss slayer. Do you have your Lament yet? What's your opinion on Beyond Light's exotics?
Image Source: Vortainment
Destiny 2: Devils Ruin Review