Guardians Think They've Found Destiny 2 Season of the Splicer's Epilogue Reward
Anyone need a ship?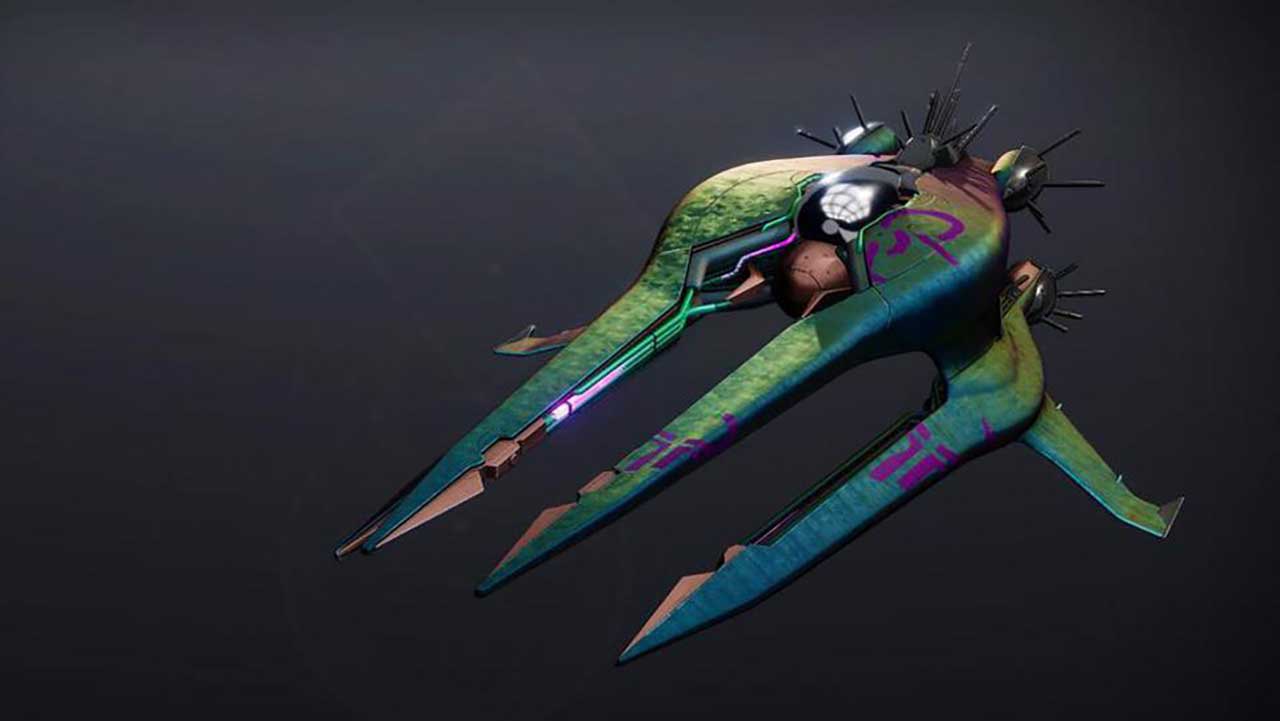 One of the things mentioned on the Season of the Splicer roadmap was an epilogue. There have been no details on this since we got that roadmap, and that's suspicious. Clearly, it's meant to be the end of season event, and we'll get some insightful look at the bigger picture in Destiny 2 again when it hits, but for now, it all just seems a big vague. However, now one Guardian over a Forbes, a brilliant source of Destiny 2 news, thinks he's found a missing ship that links to being the reward for this epilogue.
So this reward is the ship that's the main image for this article. As you can see, it's very Splicer-themed, couldn't be more themed around that if it tried really. It's part of a press access kit that Forbes was provided with, something we haven't had yet, and it's not available in Destiny 2 yet. I'm taking Forbes at its word on this one, but it's generally very accurate with this stuff so I think we can trust this.
The ship's lore alludes to some sort of memorial, possibly to do with the Vex attack we saw earlier in this season. Zavala waits until night to go there. The lore also hints at an ex-lover Zavala had, one that was mortal and he could only love for a short time. It's a side to Guardians that you never really think about. We're all immortal, so anyone who isn't a Guardian that we fall in love with is doomed to watch us watch them age until death.
Obviously, there was always going to be a reward for the epilogue event. It's something that's been part of every Destiny 2 end of season event after we all stood in the Tower to watch The Almighty get completely wrecked. Bungie is experimenting with Guardian engagement around these one-off events as Epic has been with Fortnite, and they really do work.
I like the idea that a reward is locked behind attending an event. Sure, we'll be able to attend it for a week or so, but no new Guardians, or those who miss it, will ever be able to get this. It's a nice little not to Guardians who are dedicated to show up for the story.
Let us know what you think of this ship in the comments.
Destiny 2: Devils Ruin Review