Destiny 2 On Stadia Is A Gold Mine
Some Guardians have discovered a way to access a lot of premium content in Destiny 2 for nothing at all.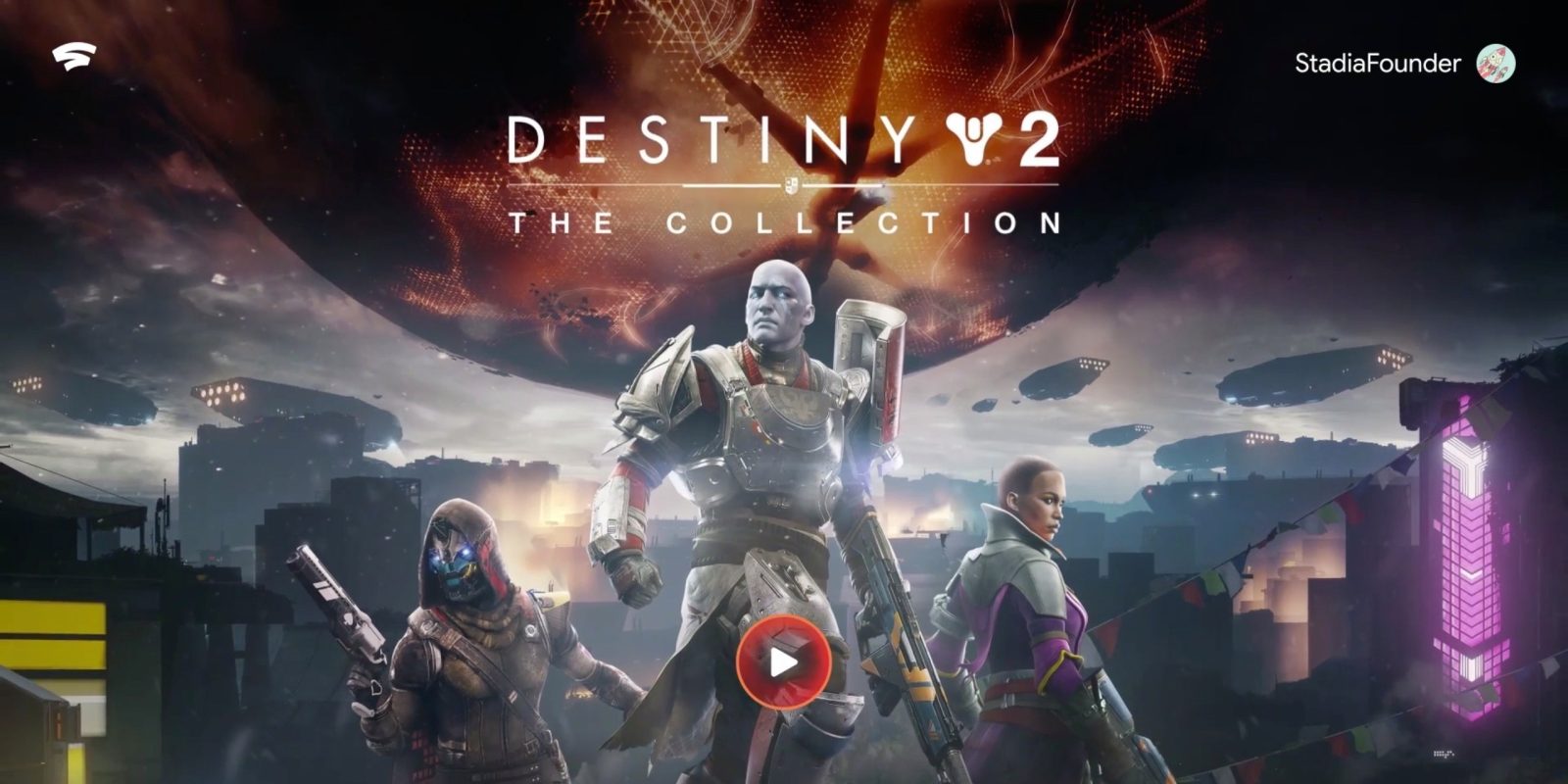 Google Stadia is currently available to everyone for free. In an effort to give more people something to do while they're stuck at home in lockdown, we can all now access Stadia Pro, which is usually about £8.99 per month, for free. This means that we can now also access Destiny 2 with all of its free DLC.
Destiny 2 On Stadia
Destiny 2 on Stadia is a Pro game, restricted behind a subscription usually. With it being free, anyone in the world can access it, at least for a limited time. If you do, you can link your Bungie account to the game, and claim a lot of items that are usually locked behind DLC paywalls.
Over on Reddit, Guardian Kir-ius found that it's possible to get a lot of Exotic weapons, armour, and other items to drop in the Stadia version of Destiny 2, even if you don't own the DLCs for those expansions, or even the current season pass. Check out everything you can earn below.
Chaperone
Thorn
Lumina
Bastion
Jotunn
Le Monarque
Leviathan's Breath
Malfeasance (may need Stadia for the Corrupted Strike)
Truth (may need Stadia for the Warden Strike)
Izanagis Burden (Need Stadia to do the Shattered Throne step)
The Last Word (Need Stadia for The Draw mission step)
Fourth Horseman (Need Stadia for Legendary Quarry step)
Xenophage (Need Stadia for Pit of Heresy step)
This might sound like a massive oversight, and it is, but it's not Bungie's fault. The issue is that Google made the Stadia version of Destiny 2 free for two months, which means that the latest season of Destiny 2 is available for free for 2 months, as well as all the above content that will drop for Stadia Guardians.
I couldn't tell you why Bungie has allowed this to be the case. It seems like it would be something that they'd want to be on top of considering how much seasons and DLCs cost. While we do know that Bungie is playtesting in Stadia, they're clearly testing things that don't relate to unlocking content that might not be available on your account.
The other glaring issue is that Stadia doesn't have nearly as many Guardians on it as any other platform. That means that there isn't the overwhelming number of Guardians to completely break the game with glitches like this.
However, this exploit has been picked up by quite a few Guardians, so I imagine that Bungie will get on it quite quickly.
Let us know if you're going to try and get some of this free content, or if you want to see it fixed, in the comments.
Image Source: 9to5Google
Destiny 2: Devils Ruin Review