Destiny 2 Name Potentially Revealed – Destiny 2: Forge of Hope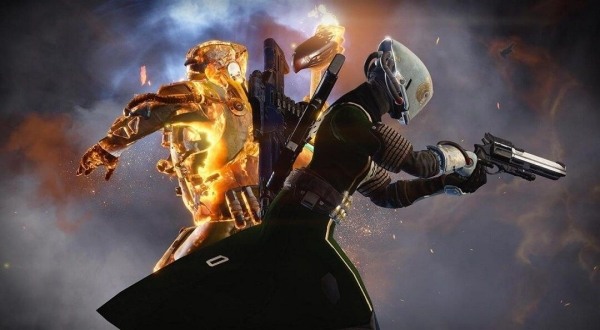 A post on Reddit reported that Destiny 2's name has been revealed, with information said to be directly from Bungie employees.
The information from this employee states that Destiny 2 will release for five platforms, PS4, pS4 Pro, Xbox One, Scorpio, and PC. The name would be Destiny 2: Forge of Hope.
The name came with news of three editions that will supposedly release with additional content. The basic edition would simply include the game, and maybe some pre-order bonuses from specific retailers. A second edition, more a Special Edition, would include special in-game items as certain editions of Destiny did with limited edition Vanguard gear. A third edition would include these same in-game items, and a 1:2 scale replica of the Exo Strangers Relic of Necessity. This is the most lavish collectors edition we've heard of, and it sheds some light on what the story of the game may be.
This information comes with news that Bungie will be able to quickly produce new content for Destiny 2 faster than they are able to currently with Destiny. This means live events and expansions will come thick and fast, making Destiny 2: Forge of Hope even more fast paced than the original already is.
As far as story details go, the information from the Bungie employee seemed to hint towards a Cabal-themed main quest. The Cabal have never been the centre of an expansion or story so far, so it makes sense for them to be in Destiny 2. Last week we reported on some Mega Bloks sets which also detailed the Cabal, and in new ways that have never been seen in the Destiny universe.
From the collectors edition we can ascertain that the Stranger is returning, hopefully shedding some light on who the people she keeps talking to are and what has been going on with the Traveller thus far. From the recent news we now know that the Guardian will explore the history of the Queen Mara Sov. We also know that Guardians will be fighting back against the Cabal from Earth, defending both the Tower and the Last City. Finally, we know that the Cabal will crash a ship into their target if their invasion forces are unsuccessful. The question is, will we be seeing a huge Cabal ship speeding towards Earth in the near future?
Image Source: CinemaBlend
Destiny 2: Devils Ruin Review