Destiny 2 Gameplay Reveal Livestream Summary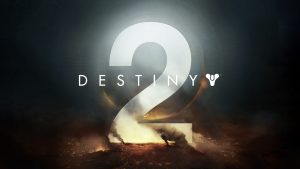 Today was the Destiny 2 reveal livestream from Bungie. The live event invited both press and YouTubers or streamers to come and try out the game, in addition to the epic reveal that they streamed around the world. The details from the event follow.
The stream opened with a new trailer for Destiny 2, following Commander Zavalla's story from his first day as a Guardian, and how he had a hand in the Tower being built from the ground up.
Luke Smith entered the stage next, and spoke a little about how Destiny 2 is a new beginning for the universe. The fact that it's coming to PC alone means that veteran players will be playing right alongside complete newcomers, but that will probably also be the case on consoles too. He then spoke about the three things that the developers have been thinking about as they've been building the game.
First is a world that pulls you in. This involves having a story that players can relate to, and characters that they want to spend time with and work together with, as well as enemies. The world needs to be enticing, inviting players to explore every corner for new discoveries.
Secondly they want to create amazing things to do. This involves creating a world that's not only attractive to groups of players, but those who want to enjoy the game as a solo experience as well, and they've taken steps to ensure it will work to everyone's preferences.
The third point is that there's always someone to play with. 50% of the players in the original game have teamed up to take on the raids, but this means 50% haven't. This third point is a hint about how the Nightfall, Trials of Osiris, and the Raids will be available to all players through the changes being made in Destiny 2.
Next up we finally get a trailer that explains what happens to the Tower to leave all the Guardians stranded in random places around it, how the Cabal attack. The trailer shows the Cabal invading after removing the defences the guardians have set up, the attack takes the Guardians completely by surprise and cripples them.
The trailer then skips to gameplay, and we're back behind the eyes of a Guardian in the moments the Tower is falling. Right off the mark we can see that this is a new Subclass of some kind, and they have an additional ability on top of the melee attack and grenade recharge. As two more Guardians join the fray we can see the shooting looks a bit meatier than in Destiny, and as the team fall in against a door we can see Commander Zavalla right there in the middle of the combat helping out, a real first.
Supers start coming out next, and one Guardian gets a Void shield that they can use to defend and smash enemies out of the way with. Next a Hunter pulls out a shield and spear, both sporting Arc damage, which allows them to pierce their way through the enemy ranks. Finally our Guardian pulls out their Super, a Solar sword that can throw blade shots and be brought down for massive damage.
As the player seeks out the Speaker only to find him taken by the Red Legion, Ikora lets out a huge Void Blast to take down a Cabal ship. After Amanda Holliday brings us up to a Cabal command ship, it's time to take the fight to the leader. At this point it's worth mentioning the plethora of new weapons that are on display, but we'll go into those in another article. The gameplay ends with a huge Cabal telling us how our journey ends here.
After that we have a brief discussion about the story of Destiny 2, which sees the Red Legion coming to Earth to take the Traveller, to become a better class of Guardian. Players will need to spend the whole game recouping the loss that is felt at its beginning. The Cabal are jealous for the Light, and are fighting as hard as they can for it. Guardians will lose their powers and their home, and they'll have to fight to find a new one and regain what made them great once more.
When it comes to the weapon slots things are going to be very different in Destiny 2. On top of the new guns we now have different types of slots, one for Kinetic weapons, one for Energy weapons, and Power weapons. Read more about the weapons of Destiny 2 here.
New Supers are explored now, with the Dawnblade first. This is a Warlock Subclass that uses a Solar sword mentioned earlier. The Sentinel is the Void shield ability that allowed players to push their way through the enemy forces, the shield can also be thrown to take enemies out from afar. Finally we have the Arcstrider, a Hunter Subclass that uses an Arc staff to flip and slash through enemies.
Steve Cotton, World Lead, takes to the stage next. He discusses the worlds that we'll be exploring in Destiny 2 both in missions and free play. The usual Campaigns and Strikes, including one called The Inverted Spire, are both returning. Here it's worth noting that this particular Strike is on a world outside of our system, meaning we'll be travelling a long long way in Destiny 2. The Crucible of course returns, but it's going to be 4V4 across all modes.
A big piece of news is the fact that you can launch any content without having to go to Orbit first. There are side missions, treasure maps, and new random encounters to have as you explore each planet. Lost Sectors are filled with bosses and a huge cache of treasure for you to uncover. The four world players will patrol across are Titan, Io, Earth, and Nessus, all of which we'll explore further over the coming days.
When it comes to social options, Clans will be coming into the game in Destiny 2. Previously coordination had to happen outside of the game, but now it will be so much more integrated. Clans will be able to work together, with every activity counting towards rewards all members receive. Something new called Guided Games will allow solo players to pair themselves with a clan in order to access endgame content like the Raid.
Mark Noseworthy, Project Lead, comes onto the stage next. He talks more about the social aspect of the game, and how important it is for them to help build those relationships in Destiny 2.
A final note from Activision told fans that the PC version of the game will be available exclusively through Battle.net. Please check back to check out in-depth articles on every aspect revealed about Destiny 2 so far.
Image Source: Eurogamer
Destiny 2: Devils Ruin Review