Can Destiny Fans Expect any TV or Movie Adaptations Soon?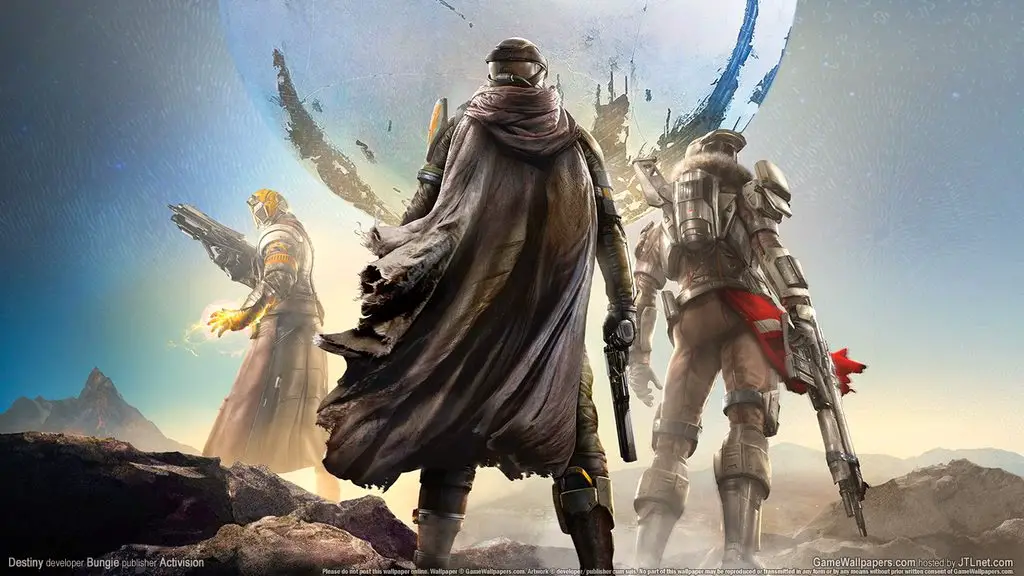 Since launching in 2014 under Activision, Destiny has been one of the most popular first-person shooter games in recent memory. The sci-fi/action/massively multiplayer mashup has already spawned four expansion packs and a successful sequel, Destiny 2. It has been evident that fans want to see their favorite video games turned into movies with the great success of films like Warcraft and Pokémon: Detective Pikachu or TV series like Arcade: League of Legends. With fans of the franchise eager for more content, what are the chances of a Destiny TV series or movie spin-off hitting the screens this year? Let's take a closer look at the rumor mill currently surrounding Destiny's screen adaptations.
Destiny Next in Line for a Screen Adaptation?
Having been favourably compared with the smash-hit Halo game series, Destiny is ripe for adaptation. In recent years, we've already seen hotly anticipated screen spin-offs of the Halo franchise, most notably the canceled 2022 movie directed by Neill Blomkamp. There have also been high-profile silver-screen adaptations of blockbuster game titles, including Pokémon, Rampage, Tomb Raider, Resident Evil, and Assassin's Creed. With video games providing a fruitful source of inspiration for TV and movie developers, it seems only natural that Destiny is next in line. But what could a Destiny movie or TV adaptation look like, and will it fall under the Playstation Productions umbrella?
Will Adaptations be Animated or Live Action?
The action in Destiny occurs within a vast, open-world setting, and the franchise has received praise for its high-quality graphics. Accordingly, the first screen adaptations will appear to be animated rather than live-action, similar to Blomkamp's Halo short. It is likely down to budget constraints and the fact that the gameworld naturally compliments the animated film medium. There has already been plenty of discussion surrounding an anime adaptation, with developer Bungie committing to a multimedia extension of the Destiny universe. It seems likely that the impending anime release will act as a test of commercial success, which could lead to further adaptations. So, while a live-action adaptation is certainly on the cards, an anime version will likely be the first multimedia offering out of the blocks.
MMORPG Games in Other Media
Destiny 2 is widely considered one of the finest modern MMORPG first-person shooter games. When discussing the Destiny series' potential for multimedia adaptation, it's worth noting that the MMORPG genre has had a resounding influence on media far beyond its typical remit. Most notably, MMORPG games have directly influenced the development of some online slot machines, many of which are available to play for free with European online casinos. If you're looking for somewhere to play video game slots, these are the most popular casinos on the continent. We guarantee you will be surprised by the immersive graphics and the fun time that these games will provide you.
Destiny and Playstation Productions
Sony acquired Bungie this year and finalized the deal in 2022 after months of deliberation. It is known that a screen adaptation or spin-off of the Destiny franchise has been the main motivation for this deal. Any future Destiny adaptations will likely be executed under Playstation Productions. PP has already been responsible for video game adaptations with varying commercial and critical success levels, such as Uncharted, starring Tom Holland. Sony's multimedia off-shoot is also said to be developing adaptations of games, including Ghost of Tsushima and The Last of Us, both set for imminent release. As well as an impending anime silver-screen version, it seems highly likely that a Destiny TV series is on the cards under PP. It is a direct response to the Halo TV series, developed by Microsoft/Paramount and met with mixed reviews.
Are Destiny Adaptations Likely to Make Money?
Destiny as the second-best selling FPS franchise in the US, a screen adaptation of the Destiny franchise is almost guaranteed to generate ticket sales and streaming revenue. Whereas live-action adaptations of titles like The Witcher have gone down a storm on streaming platforms, there's far more financial incentive for an animated Destiny spin-off, at least from Bungie's perspective. Whether this will be released in theaters, on television, or streaming sites (or a combination of all three) remains to be seen. One thing's for sure – fans can expect to see a Destiny screen adaptation very soon!
Destiny 2: Devils Ruin Review