How Future Games Can Break New Ground in eSports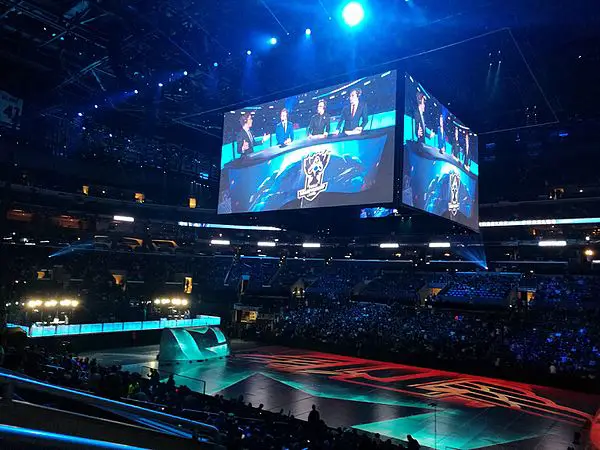 In many ways, eSports has become its own subcategory of gaming, with eSports-specific games, unique celebrities and top gamers, and more. But many of the games involved in eSports seem to grow stagnant and neglect to try new things, instead opting to play it safe and cater to the players, fans, and greater eSports community. For that reason, we thought we'd present some unique ideas that could revolutionize aspects of the eSports industry and push the entire community forward as a whole.
More Meaningful In-Game Integration
Many eSports titles, from Mortal Kombat to Destiny, and everything in between, host large-scale tournaments that allow players to travel from all over and put their skills to the test against top-notch competitors. However, many of these tournaments are specifically available only to those who can make the trip out in person – which means a large number of good players can't take part. So, what should be done about it?
We believe the answer is for developers to implement more official in-game tournaments. Letting players from all across the world take part in massive tournaments, with set times for matches and the like, would go a long way toward creating a bigger eSports community. This sort of event could also allow others within the game to spectate if they aren't participating personally. All in all it feels like an obvious idea, but one that surprisingly hasn't been implemented on a large scale.
Betting Side Games
One of the defining features of most universally accepted and viewed sports is the ability to bet on the outcomes or other specific events. And this doesn't just mean conventional sports betting. Just look at the entire concept of fantasy football leagues, or March Madness bracket pools – fan competitions that are practically baked into the sports themselves. When it comes to eSports there's little if anything like this to be seen. There are no tournament brackets, no stats-based competitions, and limited betting at best. But there could be. DraftKings is expanding in the U.S. of late, expanding on its status as the leading fantasy sports site to include various other betting opportunities. And given that this expansion is coinciding exactly with the rise of eSports, it's a perfect time for eSports to be integrated – whether through fantasy sports, betting listings, or whatever else a platform like DraftKings could come up with.
More Viewer Friendliness
We touched on this lightly during the section regarding in-game integration, but eSports games thus far haven't done a great job giving the competitive scene the help it needs to grow and attract more viewers. Right now the most you'll see is social media accounts making mention of eSports tournaments or events, or the occasional write-up on ESPN – but we think there's plenty more room to expand.
For instance, why not add in messages and notifications within games for large-scale tournaments, along with a means of watching those events on your console? It'd certainly go a long way toward increased awareness of the scene, and could bring in more players who otherwise might never have become involved. It's not like it's an impossible feat either. Games like the Jackbox collection and others have specifically made a point of allowing spectators to join and even take part in games, in small ways. Adding more functionality along these lines, for games across the eSports spectrum, would be productive and profitable for all involved.
Destiny 2: Devils Ruin Review