Character Bio – The Guardian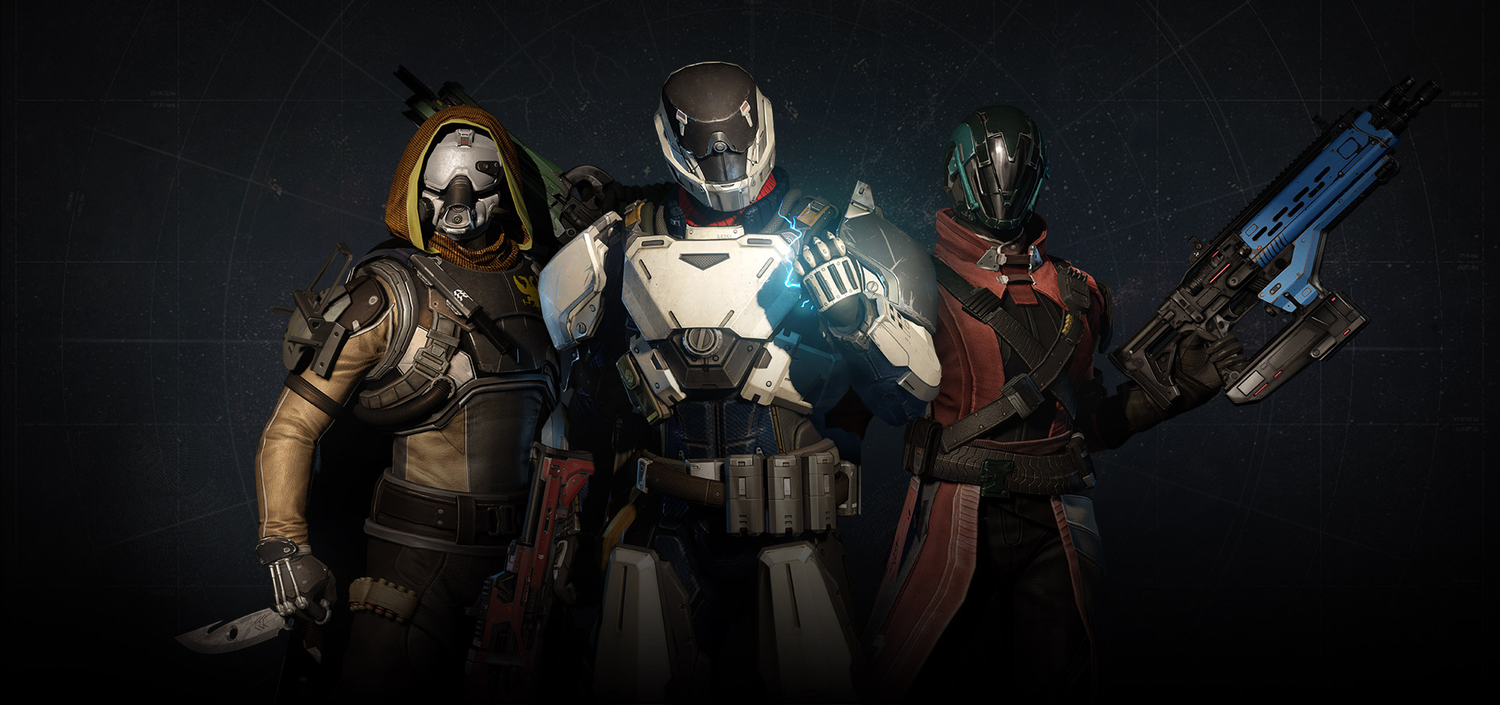 Every Destiny player knows that their character is The Guardian, one of many who have been revived by a Ghost. Ghosts were the last, dying effort of the Traveller to protect Earth and The Last City, so we can therefore assume that the Guardians are that protection. Imbued with the Traveller's Light, Guardians summon amazing abilities to fight back against the Darkness.
Why is each Guardian chosen?
We don't know anything about the thought process behind reviving a Guardian from whatever stage of decomposition they might have been in when their Ghost found them, but what must be important is character. Each Guardian must be strong willed and be able to accept the gift of Light from the Traveller, which isn't everyone.
The Guardians are responsible for helping push back against the Darkness, which means fighting oppressive foes such as Crota and Oryx, and exploring the darkest dungeons like the Vault of Glass in order to prevent enemies such as the Vex from bringing back world-ending gods.
Guardian Races
The first race that the Guardians can be is humans. Humanity have always remained on Earth, fleeing into the woods and other rural areas when the Fallen invaded. While humans may have once ruled Earth, it's safe to say that now they're only claiming it back thanks to the help of others who have been touched by the Light.
The Exo may look like machines that once served humans in the Golden Age, when the Traveller's Light brought untold advances in technology and space travel, but they're so much more. Over time the AI in each Exo degrades, and bugs form in their programming. It's these bugs, formed by the experiences each Exo has been through, that have created personalities over time. These personalities are what determine whether a Ghost will choose a certain Exo or not.
Finally we have the Awoken, a beautiful and mysterious race. During The Collapse, when the Darkness descended on Human space, many humans tried to flee out of the area. While many perished, some survived and made it to the edge of Human-controlled space, which is where something happened to them. Now these ashen-faced descendants of humans mainly live out in the Reef. Ghosts no doubt choose Awoken as Guardians because they possess the same traits as humans, though with little something else added in there.
Image Source: DestinyWIKI
Destiny 2: Devils Ruin Review