Xur Inventory Destiny 2 – January 26th to 29th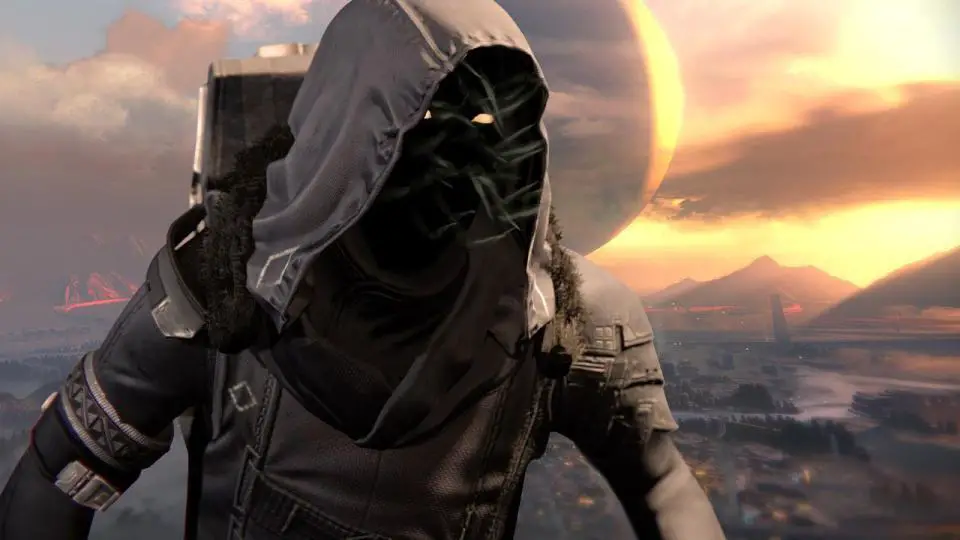 Xur is back in Destiny 2 and he's brought a whole bunch of new Exotic items with him. Let's have a look at what he's got this week.
Exotic Auto Rifle – Sweet Business: 29 Legendary Shards
This is a staple Exotic in Destiny 2, it fires 360 rounds per minute, has 18 Impact, 37 Range, 46 Stability, 10 Reload Speed, and 10 Handling. The hidden stats are a Zoom of 16, Inventory Size 80, Aim Assistance 80, and Recoil Direction of 100.
The Exotic Perk on this weapon is Payday, which gives it a larger magazine and increases Stability when firing from the hip. Polygonal Rifling increases Stability, High-Calibur Rounds increases Range and makes bullets Impact harder in enemies. Business Time boosts the Range and rate of fire when holding down the trigger and automatically loads ammo pickups. Finally, Composite Stock slightly increases Stability and Handling Speed.
At the end of the day, this is a minigun Auto Rifle and there is nothing bad about that. The Exotic Perk is aided by almost all of the others, meaning that this is basically a beast when you've got an enemy in front of you and you let rip. However, the biggest disadvantage is being able to actually aim at you enemies, which is really hard when your Perks are about aiming from the hip.
Warlock Helmet – Skull of Dire Ahamkara: 23 Legendary Shards
This Helmet increases Mobility and Health Recovery. The Exotic Perk Actual Grandeur provides additional damage resistance during Nova Bomb, and Nova Bomb kills grant Super energy.
Other than being the ultimate sign of a badass this thing looks great on any Guardian, but Warlocks really do deserve it as probably the best looking Guardian Class.
Titan Leg Armour – Dunemarchers: 23 Legendary Shards
These are pretty awesome-looking bit of Leg Armour, but they've got nothing on the Dance Machines from Destiny 1. They increase Mobility and Health Recovery, and the Exotic Perk, Linear Actuators, increases sprint speed, causing sprinting to build up a static charge. After attacking an enemy the charge will deal chain damage to enemies.
Hunter Helmet – Graviton Forfeit: 23 Legendary Shards
This Helmet is like looking into the Void, and that's something you never want to do unless you want to lose your mind, body, and soul. It increases Resilience and Health Recovery, and the Exotic Perk, Vanishing Shadow, increases the duration of invisibility effects, and increases your melee recharge rate while you're invisible.
Get Sweet Business if you're stuck for what you want, but any of the Exotic Armours on sale now would also be perfect. These all look great, but you should definitely go for what your main Class is, and as long as you stick with that you should be okay.
Image Source: TheScottishSun
Destiny 2: Devils Ruin Review