Destiny 2 Future War Cult Concept Art and Wallpaper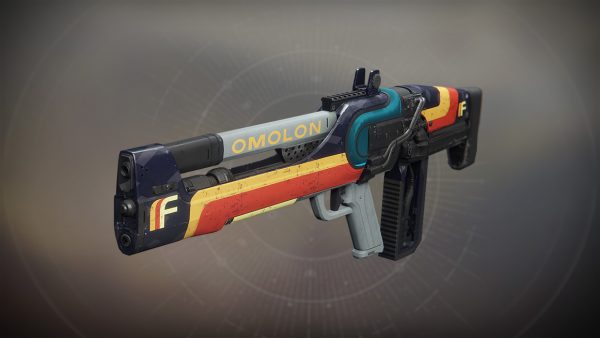 With the Faction Rallies live event drawing to a close, we're looking at the last faction in the group, Future War Cult. In this Destiny 2 concept art and wallpaper we can see everything that makes Future War Cult one of the oddest factions in the game, at least in my opinion.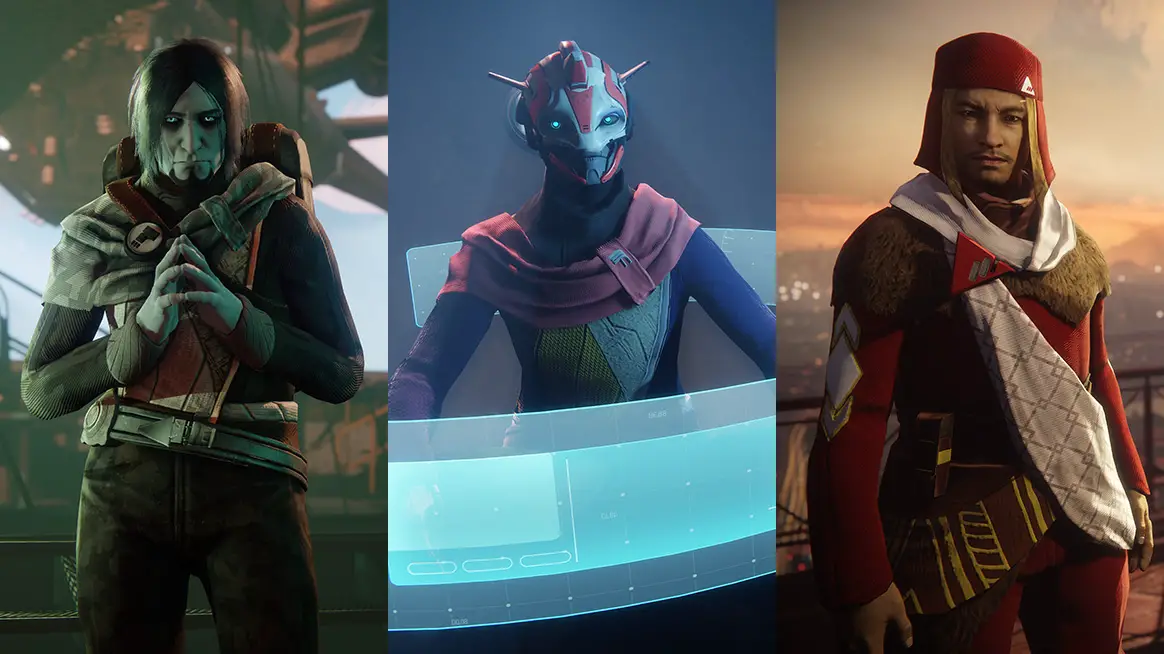 Right in the middle of the above Destiny 2 wallpaper you can see Lakshmi-2, the leader of Future War Cult. Lakshmi-2 is an Exo which in of itself is quite appropriate given the ideologies of the faction. Future War Cult members are highly secretive and known for their weaponry prowess. The faction focus their efforts on studying war, all war throughout history.
The end goal of the faction's studies is to predict and prevent future wars. Lakshmi-2 herself claims that the faction predicted the Red War and should have been allowed to take a fleet out and destroy the Cabal before they attacked. Given their effort to prevent war, you wouldn't guess that they also believe in attempting to go back and prevent past wars. Their leader from the golden Age used a Vex device to look into forked versions of the future and went mad, leading to the faction worshipping him as a god. That might sound a bit crazy and that's because Future War Cult is crazy, there's no two ways about it.
The gear for Future War cult isn't exactly beautiful, but it's not terrible at the same time. All the gear seems to look like something an old cosmonaut would wear, which is fine for the odd party but after a while people think you're just a bit strange. I think my main problem is with the faction colours. Both New Monarchy and Dead Orbit have two core colours and that's it, both of which compliment each other quite nicely. Future War Cult has three main colours and they don't exactly blend well. I'm a big fan of royal blue but the combination with red and orange just isn't that inspiring in my head, and even their weapon looks bad.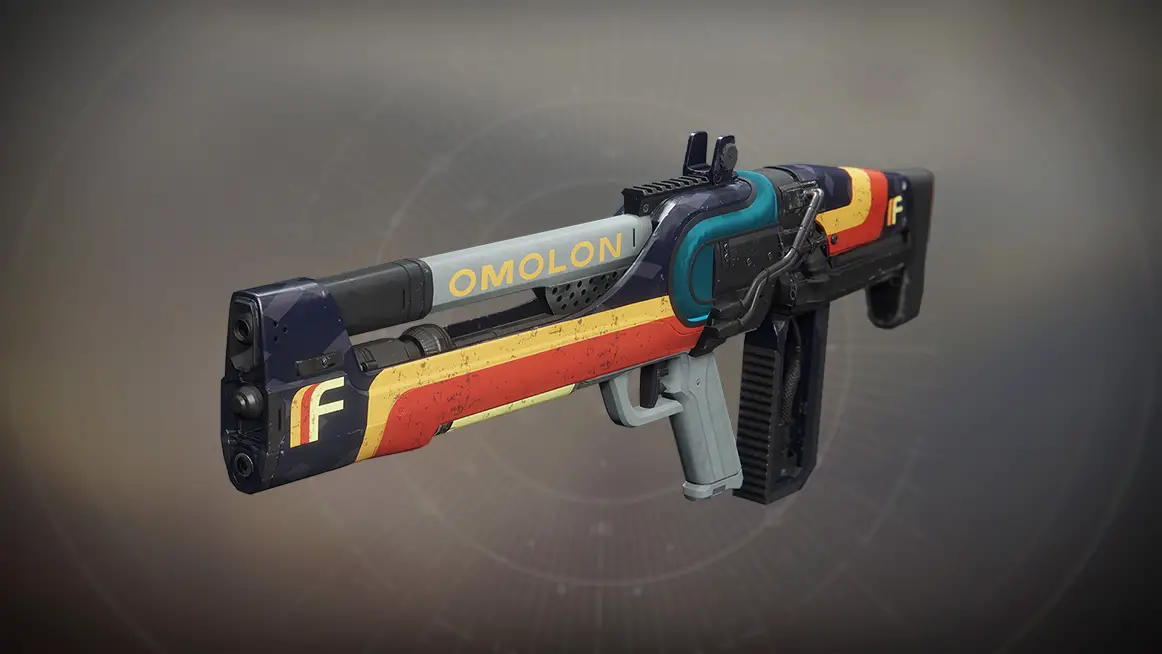 This last Destiny wallpaper is the Future War Cult Pulse Rifle we could all be owning soon. Like I said, I don't think the colours are great, but at least they're used in a way that highlights the curves of the weapon and the design that someone has clearly put a lot of effort into. With all faction weapons, I love the little touch of adding the faction's logo in there somewhere in the paintwork. It makes a weapon feels so much more personal when it's sporting the icon of the group you identify best with.
Image Source: Bungie
Destiny 2: Devils Ruin Review