What's Inside Destiny 2's Festival of the Lost Epic Mystery Grab Bags?
Are they worth it?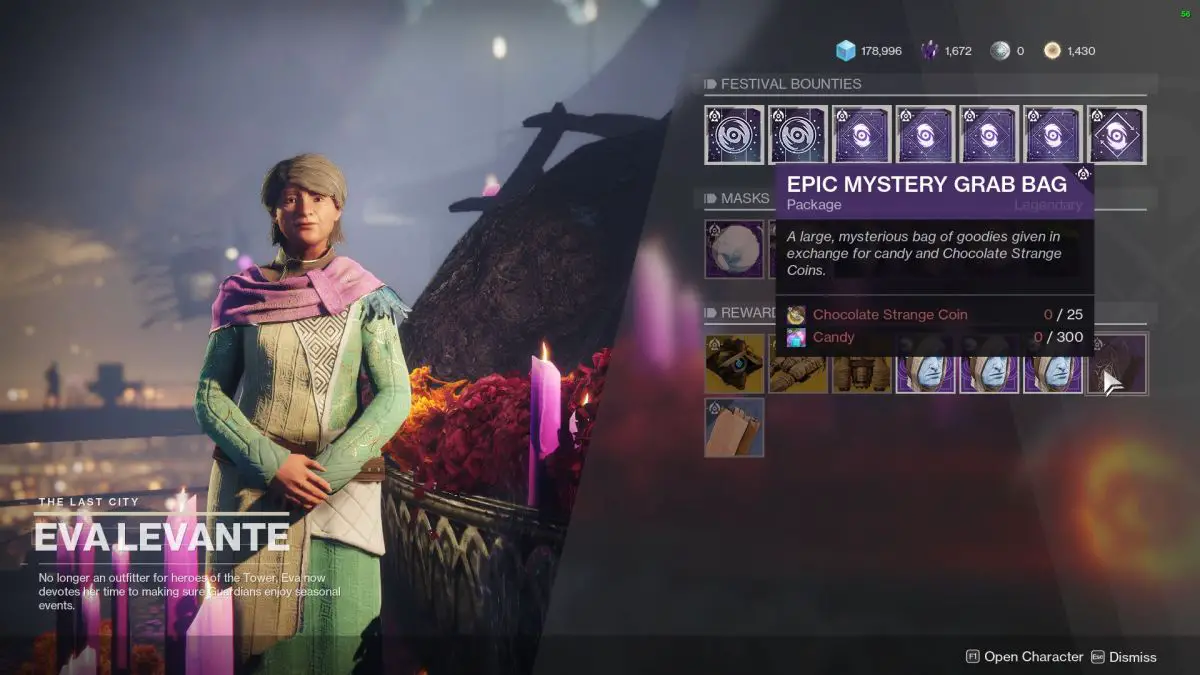 As with the past few years of Festival of the Lost in Destiny 2, Season of the Lost's sees the return of the Epic Mystery Grab Bags. These are a constable that can award you some loot, but it's not even guaranteed to be vaguely related to the event. For many Guardians, it's not worth picking these things up, but it's hard to justify avoiding them when there's a chance that they could be incredible. This article offers a little bit of information about what's going to be in these bags to help you make an informed decision about whether you should be buying one or not.
What's in the Epic Mystery Grab Bags?
I absolutely refuse to purchase these things because they always feel like a ripoff to me. I think I'm right because all I've seen from Guardians and other press outlets about them is that they're garbage. If you want to push your Power Level up, this is not an easy way to do it. You need to pour in time and effort for that to happen, not buy random loot bags that might give you something good.
From what I've seen, you only get gear at your current level in these bags. While that might push up your overall level by giving you a weapon that fits in another slot alongside one at your current Power Level, I don't think that's enough to justify the price.
However, I will say that if you've got currency to spare, then buy them. It's always worth picking up these things if you've got nothing better to spend your currency on and want some new additions to your collection. It think there could be a slightly higher chance of picking up something amazing from these Grab Bags, but honestly, they still feel very much like something that Bungie has added to the event for the sake of it.
If you want to push hard and earn some decent gear, get into the Haunted Sectors and put the time in to earn the stuff that's really going to benefit you. Let us know if you agree or not in the comments.
Destiny 2: Devils Ruin Review