Destiny 2 Is Down, Pre-Load Version 2.02 Right Now
Server maintenance is the best time to pre-load and wait for news that the servers are back up!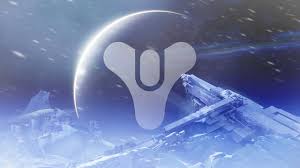 Okay, I know a lot of you won't have a clue what to do with yourselves right now. Destiny 2's servers are down, and it's impossible to play the game. This is all part of Bungie's pre-Beyond Light launch server maintenance, and it's a good thing. While you might not be able to play the game until the weekly reset time in your region, you can still do something useful right now.
Destiny 2 Update 2.02
It's been possible to download Destiny 2 Update 2.02 for a few days now. Bungie put the update out in anticipation of every Guardian logging in today and sucking up the world's bandwidth trying to get into the new expansion first.
You can find it by looking into the platform that you play on, and checking for updates. I'm on PlayStation 4 and downloaded the update yesterday. It's currently sitting in my downloads waiting to install later today.
You can also do this on PC and Xbox, you just need to check for it in the location that each platform offers updates.
On Stadia, the game will be automatically updated. I played Shadowkeep on Stadia last year, and found that the game was updated as soon as the reset went live. I don't know if this will still be the case this year, but if it is then it's the perfect place to jump in straight away.
The beauty of Stadia is that the game you're streaming is always up to date. Bungie and Google have a partnership going on that's very much in the public eye. As a result, you can bet that the game will be up to date from the second it goes live on other platforms. I'll be checking in today, but primarily I'm focusing on PlayStation 4.
I can't emphasise enough how important it is to get this update downloaded before the expansion goes live. There will be server issues as millions of Guardians try to access the same content all at once. The update will also be slower to download as more Guardians try to download it. This is not the time to sit on your laurels.
Once more. Download Destiny 2 Update 2.02 right now. The game isn't live, you have nothing to lose. Just let it download in the background while you play something else. Trust me, you'll be thankful you did later on tonight.
Let us know when you've downloaded the update in the comments.
Image Source: MP1ST
Destiny 2: Devils Ruin Review