How To Upgrade Stasis In Season 13?
Upgrade stasis in Season of the Chosen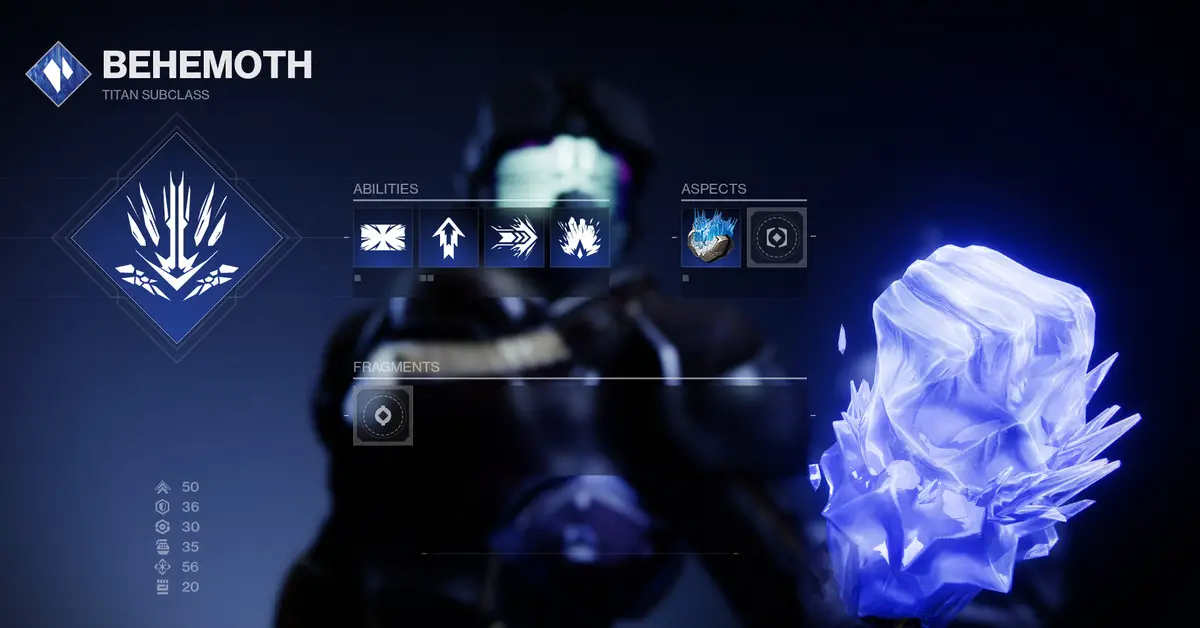 It seems like yesterday when we began wielding the darkness to fight back the House of Salvation. With the conflict of light versus dark being a never-ending feud, it only makes sense that our abilities would be ever-evolving. In Season 13, guardians now have more fragments and aspects to conquer their frozen foes with, and here's how to unlock them.
The Stranger Is Waiting
To start this quest you'll need to go back to where the darkness blessed us with its power, but don't worry the Exo Stranger is there to help. Once you pick up the Aspect of Influence quest, you'll need to venture to the Well of Infinitude, where we put Phylaks the Warrior on ice, to investigate a new set of Entropic Shards. These shards are linear so you just have to follow them in a line, but in order to break them, you'll have to pull out Salvation's Grip. As you destroy the shards you'll encounter waves of Vex ranging between 1250 to 1270 light. After defeating the Templar Wyvern you'll receive the Empowered Skeleton Key and your quest will update.
Heroic Exo Challenge
once you've got your Empowered Skeleton Key, you'll have to conquer the Heroic Exo Challenge. This challenge starts at 1270 Light so you may want to bring along some fellow guardians to complete this step. The heroic challenge features modifiers similar to nightfalls and lost sectors. This week's modifiers are Overload Champions, Blackout, Martyr, & Grenadier, Solidarity Shard (+50% Stasis effectiveness). Once you've completed the challenge you'll be able to equip your new aspects.
New Aspects
New aspects for each class include:
Titan: Howl of the Storm – Use your charged melee ability while sliding to launch Stasis energy. This will freeze targets and create Stasis crystals.
Hunter: Grim Harvest – Defeating slowed or frozen combatants creates Stasis shards; receive melee energy when picked up by your or an ally.
Warlock: Bleak Watcher – Holding the grenade button converts your grenade into a Stasis turret that can slow down enemies.
Will you be picking up these aspects this week or will you grind up to power level to collect them in the near future. Either way the ever-evolving power of Stasis seems to be developing into a weapon of mass destruction.
Destiny 2: Devils Ruin Review