A Guide To Excelling In Faction Rallies 2.0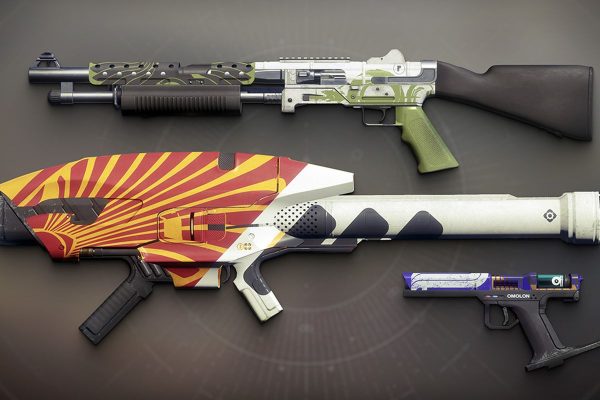 Faction Rallies is in full flow this week after being away from Destiny 2 for quite a while. The tweaks and changes made to the event mean you can't cheese those Lost Sectors anymore, but there are some things you might want to know to help you maximise your Faction Token generation this week.
Do Not Fast Travel With Renown
Lost Sectors are a key part of getting Faction Tokens, and it's the EDZ that you'll be spending the most time on with Faction Rallies this week. Every day a new challenge is presented that will award you with renown, but if you fast travel then you'll lose it. You don't want to do that because it directly affects how many Tokens you'll get, so plan out the Lost Sectors you want to visit. If you keep on the ground and run from place to place you stand a much better chance of maximising the output of your time this week.
Wear All The Faction Armour You Have
A full set of Faction armour can go a long way towards helping you get more Tokens, but only if you have it. Whatever you've got lying around will help you earn more Tokens if you wear it as you go about completing Lost Sectors and other activities. This is important to get you to the gear you want from this season of Faction Rallies, so don't worry about looking a bit silly for now because you'll look great after this week.
Be Careful
As you gain Renown you'll lose the ability to regenerate health, and that's dangerous if you're going from Lost Sector to Lost Sector. Go slow and make sure you don't take too much damage between the areas you're planning on going to.
Optimise Your Healing
There are abilities and perks on armour and weapons that will help you regenerate health as you move around the EDZ this week. Crimson will return health for every kill, and there's even a Helmet out there that can boost health if you dodge, if you have it. Warlocks should be using Healing Rift when they can, Hunters can use invisibility and pick up Orbs for health, and Titans need to max out their use of the Crest of Alpha Lupi.
These are just some tips to help you make the most of this week's event. Let us know how you get on in Faction Rallies in the comments.
Image Source: Polygon
Destiny 2: Devils Ruin Review