What You Should Know Before Getting Skins on Farmskins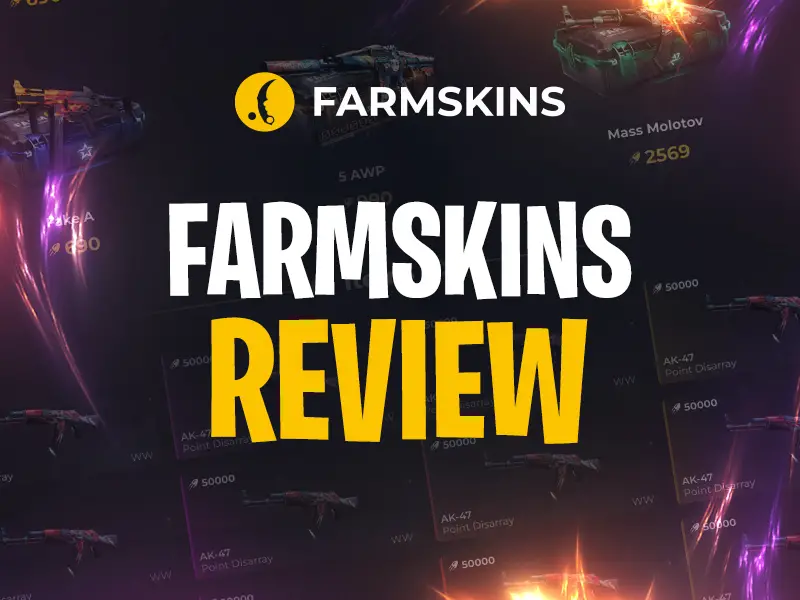 Online case-opening websites are only gaining momentum since they got popular recently. And if you would want to know who is the industry leader in this sphere, our answer is Farmskins. But why does it get so much attention from CS:GO players, and what should you know before using it?
The questions you've just read and many other Farmskins details will be exposed to you in minutes. In addition, you will discover features of the website and understand how they can improve your case opening experience.
Farmskins: What is it?
Farmskins is one of many other CS:GO case-opening websites that are not connected with Valve. The platform can be accessed only with an internet connection through the browser of any modern device. In order to open the cases on the website, you will need to deposit funds using one of the many presented payment options. 
Why Are People Using Farmskins?
To stand out from the CS:GO in-game case opening, Farmskins had to introduce something new to the players. And so, it has devised a couple of features, making case-opening more interesting and engaging than the original method. Thus, the most important features to talk about are:
New Cases
When opening the same old cases, CS:GO players quickly get bored and desire to get their hands on new containers. Farmskins fulfills this desire, introducing tens of their own unique cases. 
For example, there are cases introducing all the skins for the specific gun: AK-47, M4, AWP, etc. Some cases contain only items of specific quality: Mil-Spec, Restricted, Classified, etc. Before buying each of those cases, you can inspect their price, what lies inside, and amount of cases of that type purchased. 
It is also important to mention that Farmskins creates unique case types in accordance with popular media events or holidays. Thus, if there was an awaited movie coming out to cinemas recently, Farmskins will have a corresponding theme case. Or, what happens more often is, Farmskins form holiday cases like the Snowball or Let It Snow.
If you want to open some of them but are afraid that your budget can't take it, check out this guide on how to open more cases.
Gaben's Store
When you open any cases on Farmskins, you get a special bullet currency: the more money you spend on the case, the more bullets you get. This special currency can be used at the local bonus shop: Gaben's Store. 
The first thing to spend the bullets on is purchasing items. But if that is not risky enough for you, go ahead and purchase some cases of bullets. It is also important to note that Gaben's Store often has limited case offers.
Lastly, you can spend bullets to participate in the special giveaway. The more bullets you invest in a particular giveaway, the more chances you have to get skin. All that info can be learned before entering a giveaway.
Case Battle
Are you still opening CS:GO cases alone in-game? That practice is no more exciting since Case Battle has come out.
Case Battle is a unique case-opening mode where you can fight other openers for who gets the most expensive loot. The system is simple, you get into the room with up to four players and wait till everyone is ready. When the game starts, you can open cases to get ahead of your enemies in item value. Once the last case is opened, the player with the most expensive loot gets his and his opponent's skins.
Item Upgrade
In case you have got many low-value or just duplicated skins during your Farmskins case opening, you can put them in Item Upgrade. Select all of the irrelevant skins from your inventory, and the website will offer you to choose the skin you want. Generally, the skin you choose will be around the overall cost of the items you invest in.
Free Daily Case
Farmskins users can take advantage of the special Free Case Bonus. It is a feature available only to those who deposit funds to open Farmskins cases, and it gives you a chance to get top-tier skin for free. Obviously, there is just one case you can open per day, but still, it is a great chance to get a skin out of nowhere. 
If you don't think that the Free Daily Case system is real, the website represents the best drops from it during the day. Of course, those are not AWP Dragon Lores or the AK-47 Case Hardened, but they are still a great addition to your inventory value. 
Destiny 2: Devils Ruin Review