The Gamer Lean – The Best Gaming Chairs in 2022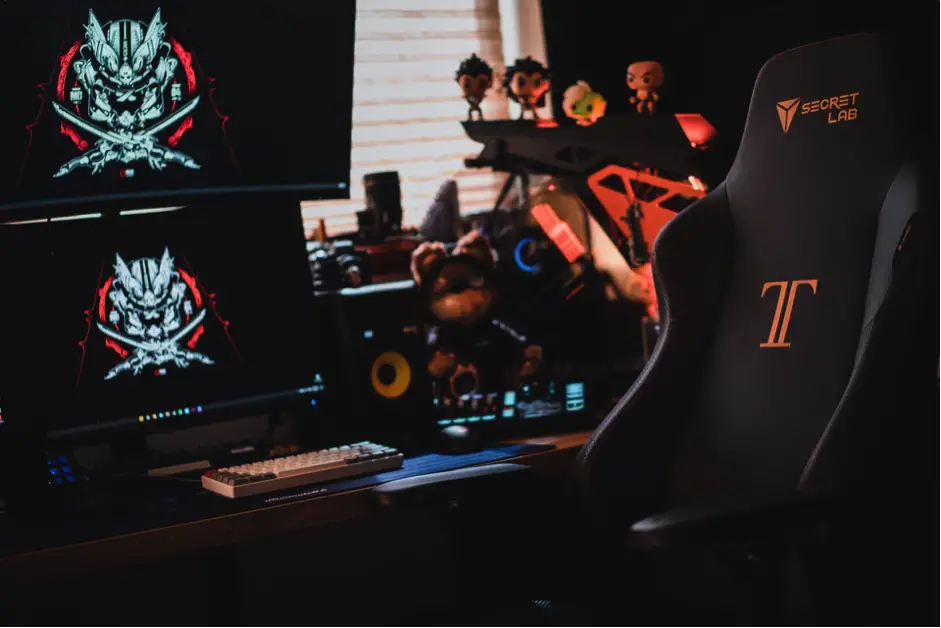 Behind every good gamer is a good gaming chair. Literally.
Or at least there should be. Drawing from my own personal experiences playing with a stacked Destiny 2 account, I would not recommend spending long Crucible event sessions, let alone intense PvP matches on a rigid wooden kitchen chair with a damaged leg. Your back will not thank you.
That's why we've taken it upon ourselves to scour the internet for the best of the best when it comes to gaming and computing chairs to make sure your lumbar remains limbre and your spines stay safe.
SecretLab TITAN Evo 2022 (Starting Price – £434)
Speaking from personal experience, I can say that SecretLab chairs are one of, if not the best range of gaming chairs on the market today.
While they're starting price might be higher than most, the extra options and level of comfort that comes with these charges is certainly worth it.
The TITAN Evo series is their most popular range, and comes in a number of design and size options so you can truly customise the throne that you'll be sitting on as you dominate online lobbies and become enthralled in the latest RPG.
Potential seat sitters can choose from Small, Regular and XL, supporting up to 180Kgs of weight. You can choose between Hybrid Leatherette (a synthetic leather alternative), the Softweave Plus Fabric, or if you really want to go all out, the NAPA Leather, but this will also significantly increase the price.
You can pick from special customisation options by having a chair that has a theme based on Game of Thrones, Minecraft, Overwatch, Cyberpunk 2077, Batman, Harry Potter, and a number of different eSports teams like Team Liquid and Evil Geniuses.
SecretLab chairs are comfy, provide great lumbar support, are easy to clean, and simple to put together.
Logitech x Herman Miller Embody (£1,392)
If you truly want to take your back support and gaming comfort to the absolute top of the mountain (and you've got some cash burning a hole in your pocket), consider investing in the furniture based collaboration of well-known gaming brand Logitech and established office chair designers Herman Miller, known as the Embody.
The Embody promises to support your spine no matter if you sit at a ninety degree or want to slouch your way into next Sunday, thanks to its "science-backed ergonomics" that was put together by following the advice and recommendations of over thirty physicians and PhDs.
Obviously the Embody is far more expensive than other gaming chairs out there and is the priciest choice on this list, and it all depends on how seriously you take your physical condition when you're gaming or working.
Not that any of these chairs will degrade your back health of course, but by investing in an Embody, you'll probably never need to purchase another gaming chair ever again.
Duelhawk Gaming Chair (£299)
A great and less expensive alternative to a chair in the SecretLab category is the line of furniture from Duelhawk.
Duelhawk provides more of a focus on comfort rather than the health benefits of their chairs. Their range does offer a decent amount of lumbar support to keep your back supported and strong during your twelve hour marathons of Elden Ring, but its the cushioned calibre that's the selling point.
Their matt finish PU leather is used to "maximise durability" and the "superfine fabric" along with their "soft yarn" has a comfortable soft, felt feeling.
All chairs come with a three year minimum warranty (which can be extended to five) and their memory foam tech means you can sit for for long periods of time with less fatigue.
There's also free shipping to the UK and EU, which is a nice bonus for those in the applicable areas.
Bouiles Master Series (£299)
Another fantastic series of gaming-related furniture is the Master series from Bouiles.
With an overall rating of 5 solid gold stars from over 220 reviews, the Master Series Computing Chair (to use its full name) is an amalgamation of great qualities from all the right areas when it comes to furniture. Those being comfort, style, and value for money.
Bouiles aren't flashy; but they don't really aim to be. Bouiles state themselves that their chairs have a minimalist look to them, only available in a handful of colours compared to SecretLabs array of custom options.
This however does not equal a degradation of quality. They deliver "extravagance and elegance" with their upholstery, and combine that with top quality construction and engineering in the mechanical aspects of the chair to make a product you'll be proud to own.
Bouiles also offer two other lines of chairs, those being the Elite and the Ninja Pro. These chairs vary stylistically and while they are ever so slightly cheaper than the Master range, you may as well go after the top of the line if you choose to go with Bouiles.
Razer Iskur (£400)
All round gaming, computer, and electronics company Razer also have a number of fantastic chairs available for purchase, all of which come with the iconic and recognisable Razer aesthetic.
Razer has several options you can choose from in the Iskur: Green, Black, Fabric, and the Iskur X. You can also pick your fabric type, as well as your height and weight band so the chair is better suited to your body type.
The Iskur's unique feature is the adjustable, built-in lumbar curve cushion that allows you to suit it exactly to your spinal curvature to help support your posture specifically.
Razer also has a selection of additional extras you can pile on top of your purchase to take it to the next level with special head cushions, castor studs, and lumbar pillows.
Razer also has another type of chair called the Enki that's also worth checking out, but the Iskur is the cream of the crop when it comes to Razer's line of furniture.
Destiny 2: Devils Ruin Review