What To Expect When [Redacted] Quest Drops?
What is this quest?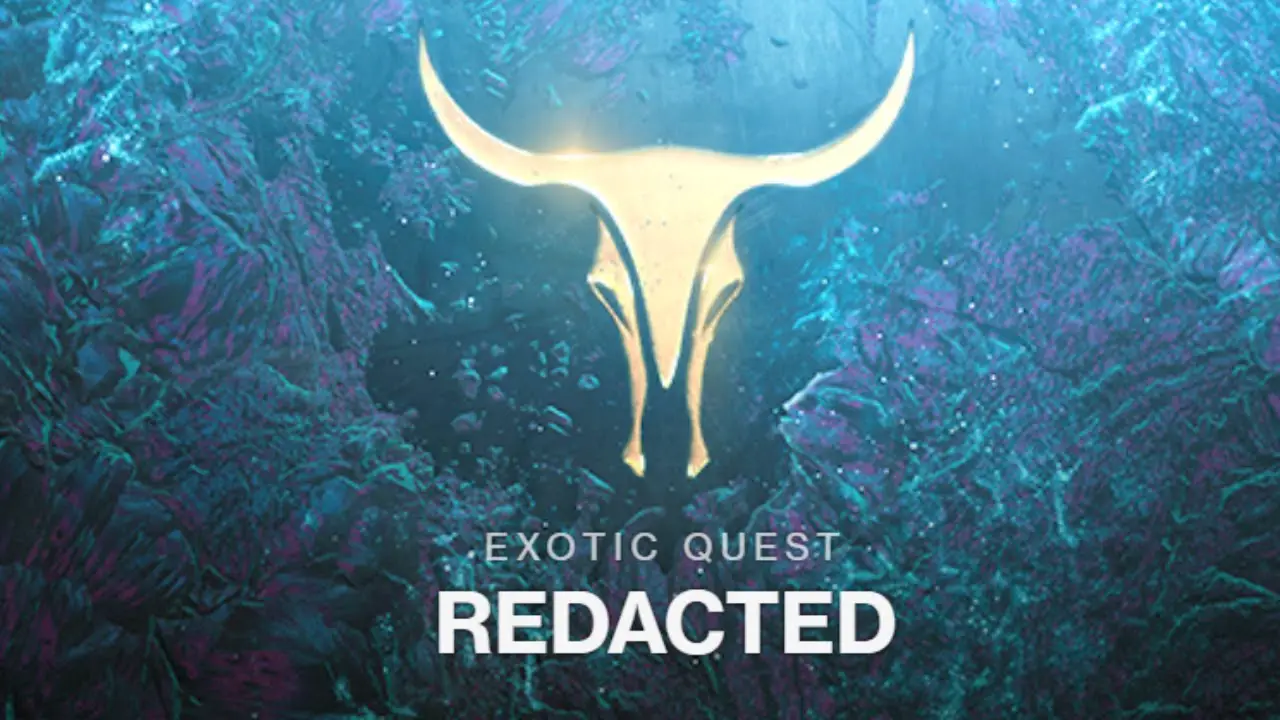 Season 13 just dropped, but that doesn't stop the mass speculation from the community. When the new season was announced new activities, story, and weapons were promised. And as with any season, there are always new quests. One quest, in particular, was teased in the Season of the Chosen page on Bungie.net and had two prominent features the Tex Mechanica logo and the word [Redacted].

The inclusion of the Tex Mechanica logo lead long time veterans of the series to believe the First Curse was returning, but it wasn't long before this was debunked. Shortly after the Season of the Chosen dropped, the community uncovered two missing items: a missing exotic weapon and a missing ornament under the exotic scout rifle tab. Following these discoveries a picture was released of a bolt-action scout rifle named Burial Wrap.
As of right now Burial Wrap is unobtainable, but in the coming weeks we're bound to step into this quest. Speculation is that the quest may involve that scary looking Screeb from the season reveal trailer. However only time will tell.
Destiny 2: Devils Ruin Review