Destiny 2 Officially Announced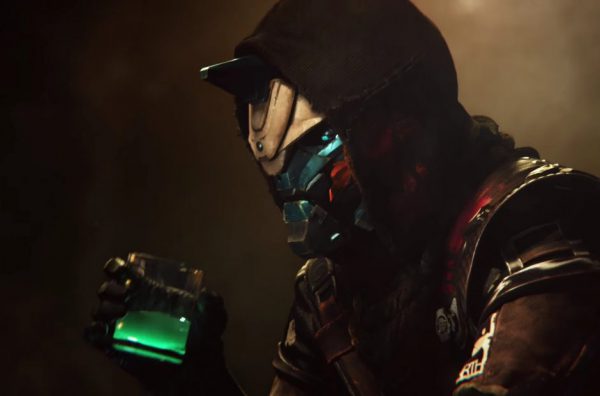 In the wake of the leaked poster for Destiny 2 Bungie has officially announced the sequel to it's intense space opera MMO.
Bungie tweeted a rather disturbing image that shows the Destiny logo, with a big 2 behind it obviously and the last city on Earth in a blazing inferno, eclipsed by the Traveller. This image, which you can see below, completely changes everything we know about Destiny, as this is supposed to be the safest place in the Solar System, guarded by the kind of dead corpse of the Traveller.
 Image Source: Polygon
Now the Traveller was dying when it released the Ghosts, a last ditch effort to save humanity from the forces of the Darkness, and it worked. Ghosts created Guardians, and they have protected the last city for the entirety of Destiny.
However, in both the leaked poster for Destiny 2 and the Destiny 2 Mega Bloks sets, we see the Cabal invading the Tower. This social hub has been a safe haven for all Guardians since the early alpha phase, but something has changed. Now Earth is being invaded by the Cabal, a new force that has most likely crash-landed into the planet and stormed the last city with their sheer numbers.
A reveal trailer that features Cayde-6 talking about his first encounter with these foes in the last city, which is hilarious, further backs up the facts with visuals of him shooting them all in the face. The video has a very different feel to the other Destiny promotional videos, which have also always featured live action portions. Of course with Cayde-6 being an Exo, you can't really use a real life character to capture his likeness.
What we see in the trailer that may allude to gameplay details is the vast last city spread out before a fireteam of Guardians. This city has never been somewhere Guardians can explore, but now it appears it will be akin to those areas we see on other planets around the solar system. What fights await us there we cannot know yet, but we're certain there will be a further gameplay reveal at E3 2017.
The sheer scale of the last city leads us to believe that the areas available for Guardians to explore are growing. In Destiny there are only certain areas you can explore, none of which organically connect with each other because they're on different planets. In a world where No Man's Sky exists, it's reasonable to expect to be able to fly from one planet to the other in Destiny 2, as well as fight all kinds of Darkness in between.
All of these detail and more still need to be confirmed, and we'll have to wait for the full worldwide announcement trailer before we have those details. This new trailer drops in two days on March 30th, but there's always Age of Triumph if you just have to get that Destiny fix straight away.
Image Source: Technobufallo
Destiny 2: Devils Ruin Review