Three games that are similar to Destiny 2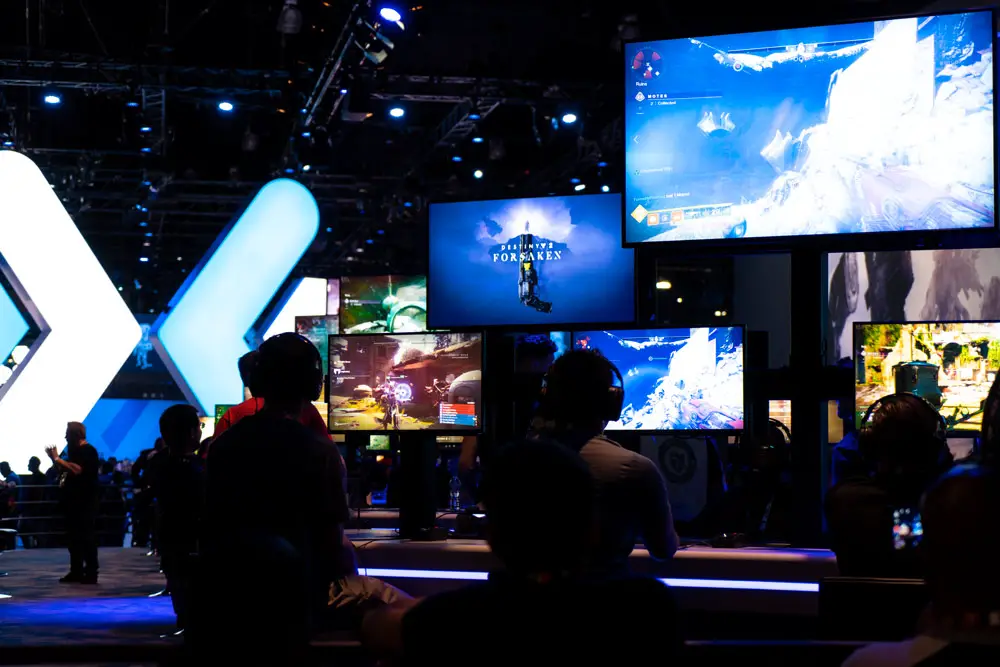 Bungie's Destiny 2 has been a staple in most gaming households since its release in 2017. The game works as a first-person shooter, role-playing game, and massive multiplayer game all rolled into one. This free-to-play game ticks many boxes and is set in a unique sci-fi world.
Many other games before and after its release have tried to replicate this cohesive formula, but only a few have managed to be as successful. Today, Destiny 2 is one of the best live-service games with a recurring userbase; if you're a long-term player and wondering what else is on the market to try and switch things up, some existing games could be considered suitable alternatives. Here's a look at three such titles that have come close to capturing the spirit of Destiny 2.
Halo Infinite
A Halo game was always likely to enter a list like this. The Halo games set the benchmark for sci-fi shooters a little over two decades ago, and are among the most popular esports titles in North America to this date. Tournaments like the Halo Championship Series have become staples of esports calendars every year and have received steadily rising Canadian participation within team rosters.
The Canadian Halo scene has benefited from the engagement bump that legal online gambling in the country has brought, with help from sites like bonus.ca that help users to find licensed and legitimate websites to make esports wagers on.
The Halo title that is popular in the esports industry also happens to be one of the closest related games to Destiny 2. Halo Infinite was the sixth entry in the long-running Halo saga and was released in 2021. This game also follows the adventures of the super soldier Master Chief and has a great campaign mode. It's the multiplayer mode, however, that convinces gamers to return again and again.
Both games have a super soldier with an AI as a companion. The super soldiers in both games can jump high, use radar, and annihilate hordes of enemies on their own with single-shot or burst weapons. The Destiny games are a modern take on the concept that Halo games popularized.
Guild Wars 2
Guild Wars 2 was released in 2012 but is still going strong. Like Destiny 2, this is a massive multiplayer online role-playing (MMORPG) and free-to-play game, with an active community on guildwars2.com.
The game sets the player off on an adventure to the fantastical world of Tyria. Sci-fi and fantasy settings have a lot in common with exaggerated features. The structure of these universes is usually the same, with the packaging being a major difference. If players are looking for a game like Destiny but prefer a fantasy setting instead of sci-fi, this game will certainly scratch that itch.
Borderlands 3
Borderlands 3 was released in 2019 – and was immediately nominated for the games awards at bafta.org – as the much-anticipated sequel to Borderlands 2. Like Destiny 2, this is a first-person shooter set in a world where sci-fi meets steampunk.
Destiny 2 offers a great co-op mode, and Borderlands 3 is at its best when played with co-op mode. Like Destiny 2, the world is just as fascinating as the characters. The game is set on a planet called Pandora, and unraveling the planet's mysteries while killing off enemies, completing quests, and building camaraderie makes for a truly unique game.
Destiny 2: Devils Ruin Review