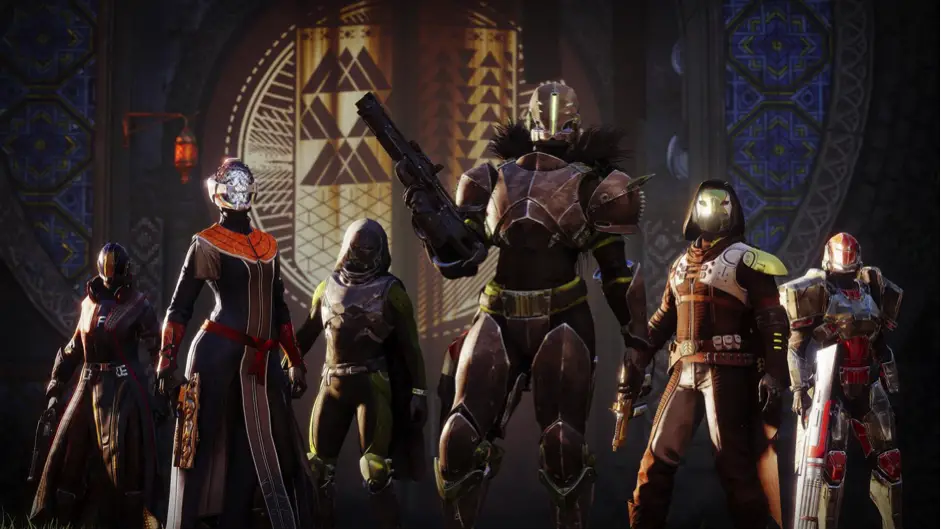 Destiny 2 is a popular online multiplayer game that has garnered a loyal following since its release in 2017. Developed by Bungie, the game is available on multiple platforms, including PC, Xbox, and PlayStation. With the rise of crossplay in gaming, many Destiny 2 players are wondering if the game supports crossplay. In this article, we'll take a detailed look at whether Destiny 2 supports crossplay, how it works, and how you can take advantage of it.
Destiny 2 is a popular online multiplayer game that is available on a variety of platforms, including PC, Xbox, PlayStation, and Stadia. The game's crossplay feature allows players to play together, regardless of the platform they are on.
List of Platforms That Support Crossplay
The platforms that currently support crossplay in Destiny 2 include:
PC
Xbox Series X/S
Xbox One
PlayStation 5
PlayStation 4
Stadia
This means that players on these platforms can now play together in a shared game world, regardless of the device they are using.
How Crossplay Works in Destiny 2
Is Destiny 2 crossplay? Well, Destiny 2′ is a crossplay with a feature that works by allowing players on different platforms to join together and play in the same game world. In order to use crossplay, players must have a Bungie account and link it to their platform accounts.
Once the accounts are linked, players can join each other's fire teams and play together in activities such as strikes, crucible matches, and raids. Players can also enjoy using Vibox PCs to communicate with each other through the game's built-in voice chat system, which allows for seamless communication across different platforms.
The matchmaking system in Destiny 2 takes into account the player's platform when creating fire teams, to ensure that players are matched with others who are playing on the same platform. However, players can also choose to play with players on other platforms by manually inviting them to their fire team. Overall, the crossplay feature in Destiny 2 allows players to connect with others across different platforms and play together, creating a more inclusive and enjoyable gaming experience for everyone.
Adding Friends Playing on PC, Xbox & PlayStation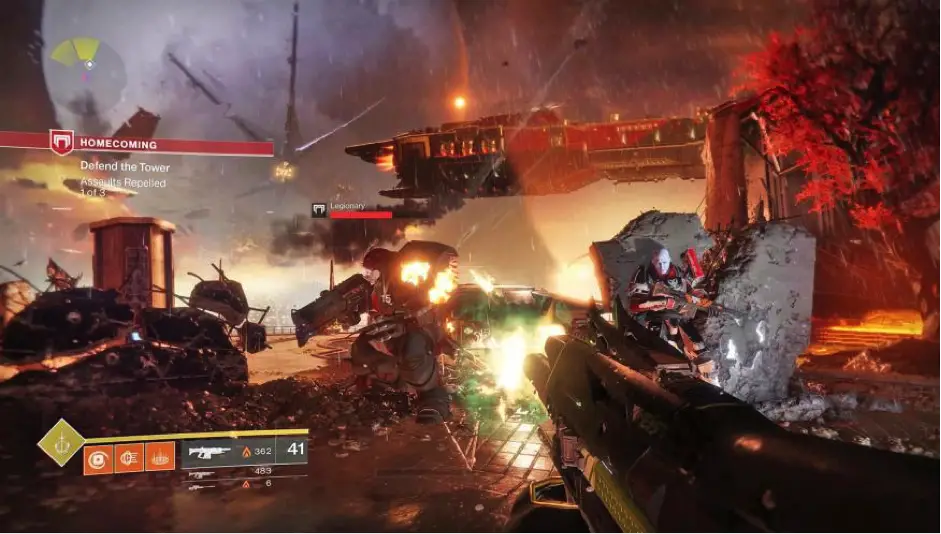 Adding friends from different platforms in Destiny 2 is also possible. You can use the in-game search function to find players on other platforms and send them a friend request. Once they accept your friend request, you'll be able to join their fire team and play together.
Inviting Players on Other Platforms with Destiny 2 Crossplay
Inviting players on other platforms to join your fire team is a key aspect of Destiny 2 crossplay. It allows you to play with friends who might be using a different platform than you, or to join a fireteam with players from all over the world. To invite players from other platforms, you must first ensure that crossplay is enabled in your game's settings. You can do this by going to the options menu and selecting "Gameplay", and then checking the box next to "Crossplay". This will allow you to join and create fire teams with players on other platforms.
Once you've enabled crossplay, you can invite players on other platforms by using their Destiny 2 username. Simply select the "Invite" option in your fireteam menu, and enter their username in the appropriate field. If the player is online and available, they will receive your invite and be able to join your fire team.
Inviting players on other platforms not only expands your gaming circle but also allows you to team up with people from different parts of the world. This opens up a whole new world of gaming possibilities, and with the easy-to-use crossplay feature, playing with friends on different platforms has never been easier.
When Did Crossplay Arrive in Destiny 2?
The addition of crossplay to Destiny 2 was a long-awaited feature for many players, and its arrival in May 2021 was met with excitement and enthusiasm. The Season of the Splicer update not only introduced crossplay but also added new content, such as a new six-player activity and a new storyline, to the game.
Since its release, crossplay has become a popular feature among players, enabling them to connect with friends and other players from around the world, regardless of their platform of choice. With crossplay, players can team up for a variety of activities, including raids, strikes, and Crucible matches, making Destiny 2 an even more social and collaborative game.
Destiny 2 Crossplay Voice Chat
Voice chat is an essential feature of any online multiplayer game, and Destiny 2's crossplay feature supports voice chat across all platforms. You can use the in-game voice chat to communicate with players on other platforms, or you can use third-party voice chat software like Discord.
Destiny 2 Cross-Save
Another great feature of Destiny 2 is Cross-Save. Cross-Save allows you to transfer your progress, characters, and items between different platforms. This means that if you play on PC and then switch to PlayStation, you can continue where you left off without losing any progress.
To use Cross-Save, you need to link your accounts for each platform. Once you've done this, you can choose which platform you want to use as your primary account. Any progress you make on this platform will be saved and can be transferred to other platforms.
Key Takeaways
In conclusion, Destiny 2's crossplay functionality has been a long-awaited feature, and it's great to see it finally come to fruition. Bungie has done an excellent job in implementing crossplay in the game, allowing players on different platforms to join together and enjoy the game together.
Crossplay has become an essential feature in modern gaming, and Destiny 2 is no exception. With crossplay, players can now enjoy the game with their friends, regardless of the platform they are playing on. This feature has made the game even more accessible to players, and it's great to see Bungie listening to the requests of its community.
Whether you're a PC player, Xbox player, or PlayStation player, you can now play Destiny 2 with your friends. With the addition of crossplay, Destiny 2 has become a more inclusive game, and we can only hope that more games will follow suit. Overall, Destiny 2's crossplay feature is an excellent addition to the game, and we can't wait to see how it evolves in the future. The community has been asking for this feature for a long time, and Bungie has delivered. We can now enjoy playing with our friends on other platforms, and that is what gaming is all about – bringing people together.
Destiny 2: Devils Ruin Review