How To Get The Destiny 2 Pride Emblem By Bungie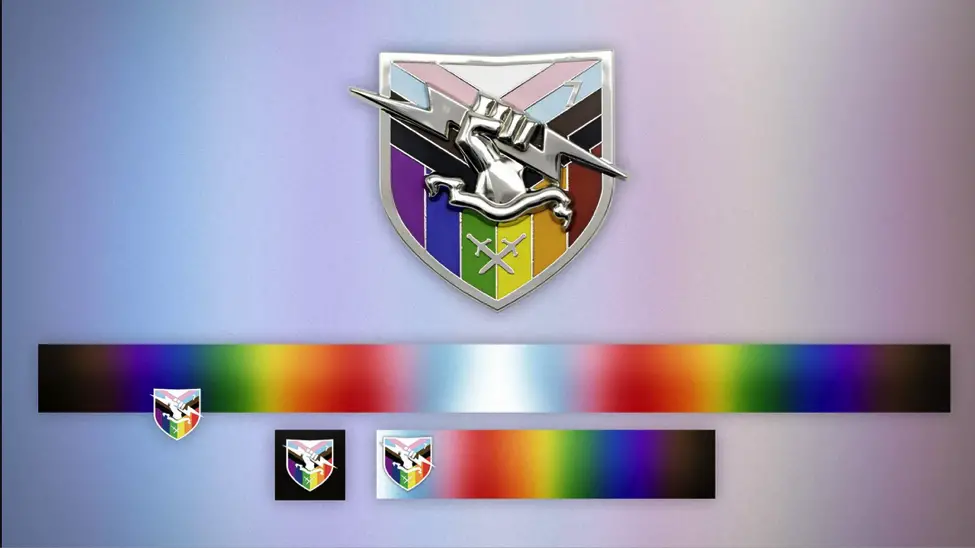 We've combed through the latest TWAB blog update and found an interesting addition to the newsletter. To celebrate Pride month, Bungie has a new Emblem for Destiny 2. And here's a guide on how you can get your hands on it.
The gaming merch space is filled with many awesome collectables that players can get to showcase their love for a game both digitally in-game like skins and outfits or physically, such as gaming posters, t-shirts & action figures etc.
In the world of Destiny, Emblems are collectable icons and backgrounds for player nameplates which are visible to other players on loading screens, player roster listings, and after Crucible matches.
The Infinite Prismatic
"The Infinite Prismatic" Special Emblem is available to anyone who buys the new Pride pin in Bungie's store. It can only be unlocked by a special offer. The collectable pin is also raising funds for the non-profit "It Gets Better Project" which helps uplift young members of the LGBTQ+ community around the world. To date, it has raised nearly half a million US Dollars for the movement.
When you complete the purchase of the pride pin, the Emblem is delivered straight to your email in the form of a code you use to redeem the awesome-looking in-game art. It's great to see developers using their reach to make a positive impact on the youth. It's also awesome to have a wide array of Destiny in-game stuff that makes the playing experience much cooler. If you're someone who enjoys finding different things to collect as a hobby, perhaps you can start a collection of the many awesome Destiny-themed collector's items like replica helmets and statues that are available in the Bungie store.
Future Plans For Bungie's Pride Strike Team
In the latest "This Week At Bungie" blog update, Bungie also re-released their existing Destiny 2 Trans Pride emblem "be true". Using the code ML3-FD4-ND9 players can get access to this emblem.
Bungies internal Pride Team has also revealed the company's initiatives such as sponsorship of Pride parades in recent months. Additionally, the Bungie Pride strike team has plans to release more Pride merch on Bungie's store.
Image Source: Bungie.net
Destiny 2: Devils Ruin Review