How to Complete the Horde Rush Quests in Fortnite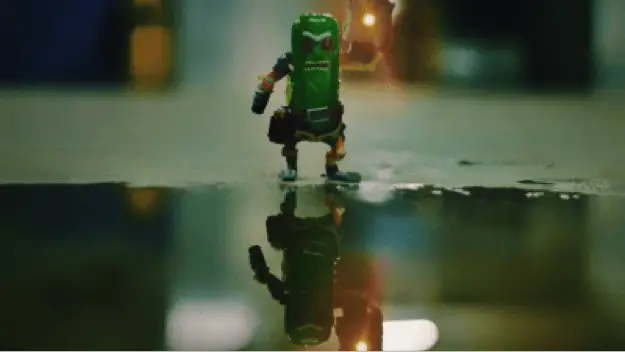 Come on, flip the pickle, Morty, you're not gonna regret it.
The annual Fortnitemares event is coming to a close after its reign of terror. During the Halloween-themed event, players could turn into werewolves at the Reality Tree (courtesy of DJ Lyka), allowing you to unlock new abilities such as the four-hit wombo combo slash attack and Wolfscent tracking. Besides this new gimmick, new cosmetics in the Fortnite item shop were a significant piece of this update, including an Ash Williams skin and several cosmetics from the Ricky and Morty show.
Fortnite hasn't been afraid to add skins inspired by Rick and Morty's most memorable episodes. From Mecha Morty to Mr. Meeseeks, we've seen it all—but this collaboration's best cosmetic is arguably that tiny, green accessory you can only get by using your Fortnite account to complete a bunch of quests. The Pickle Rick Back Bling is sure to go down as one of the best accessories in the game; however, those that desire the item won't have any luck finding it in the Item Shop.
Hard Work is Needed
Starting from November 1, you can complete Horse Rush quests in exchange for Battle Pass experience points. Once you've finished the quests, you can unlock the Pickle Rick Back Bling for free on your Fortnite account.
For those unfamiliar with Horse Rush, it's a popular cooperative mode where up to four players fight wave after wave of monsters while moving around the map. As your team earns score multipliers, all of you must try to stay alive until you face the final boss. This year's version of Horde Rush used the rules of Fortnite's increasingly popular Zero Build Mode. By adding a twist where you can't build any structures to save your team, you'll have to carefully calculate every decision you make if you want to survive the increasing hordes of creatures.
While Fortnitemares 2022 is indeed leaving the party, Epic Games revealed that Horde Rush is here to stay for the time being. With the spooky session now over, Epic has added new quests specific to the mode to replace the Halloween content.
List of Horde Rush Challenges
To unlock the Pickle Rick Back Bling, you'll need to complete eight of the ten Horde Rush challenges. Most of the quests are straightforward and shouldn't take too long to get to, but a couple will need a bit of elbow grease. At the very least, you don't need to finish all the quests to score the cosmetic.
Here's the complete list of Horse Rush quests:
Earn a x50 KO streak
Eliminate 500 Cube Monsters
Deal 6,000 melee damage to Cube Monster Spawners
Earn a Team Score of at least 350k in a single match
Get 70 headshots on Cube Monsters in a single match
Open 45 chests in Horde Rush
Collect 20 score multipliers
Eliminate 100 Cube Monsters with Sideways weapons
Earn a total of 2,000,000 team points
Eliminate exploding or poison Cube Monsters from at least 15 meters away
While you don't need to finish all the quests to receive the Pickle Rick Back Bling, we highly recommend you do so since each challenge nets you 20,000 XP towards your Battle Pass level upon completion.
Earn It, Don't Buy It
Players who have a lot of free time on their hands and want free cosmetics in Fortnite should at least try to do the Horde Rush challenges. According to Epic, the Back Bling won't be available in the Fortnite Item Shop. We can't say that this fact will remain true in the future, but if you want to flip the pickle, doing the quests is your best bet.
Horde Rush's Duration
Act fast if you want to get the Pickle Rick Back Bling for your Fortnite account because the challenges are slated to leave the battle royale on November 15. As the cool kids say, don't procrastinate if you want to tickle the pickle.
And should you have more extra time after that, Fortnite also has another batch of quests that lead to free cosmetic items based on The Herald—Fortnite's own NPC boss. Once you complete them, you can get a Pickaxe, a Back Bling, and The Herald skin. Be warned; The Herald has plenty of health and shields, making her a tough battle.
Destiny 2: Devils Ruin Review