Changes in Bungie's online safety measures following the Buffalo shooting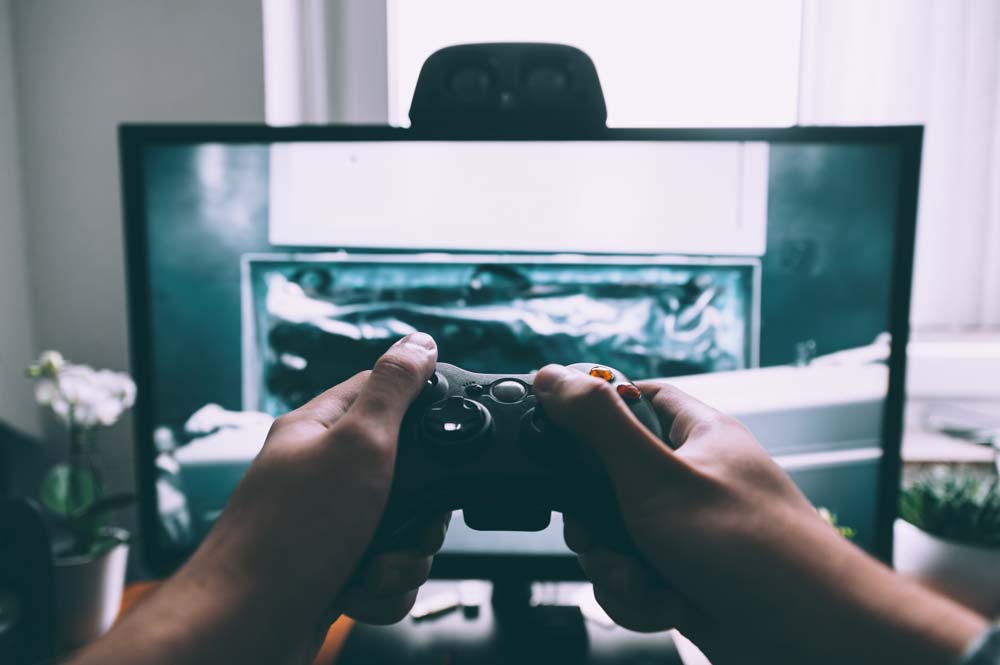 Bungie, the game developer of Destiny 2, is taking some steps to improve its online safety, be an ally to the black community, and try to prevent tragic shootings following the heartbreaking shooting in Buffalo on May 14th.
What happened?
As a racially motivated act targeted at the black community, the 18-year-old suspect Payton Gendron killed ten people at a Tops grocery store, injuring many more. He'd been planning this attack for a while, reporters believed, and had plans to continue his rampage after the mass murder at Tops. In fact, he'd already driven 200 miles to this grocery store and had plans to go further.
The role of video games
While there is no evidence that Gendron was planning the attack while playing Destiny 2, Bungie decided to step forward and be vocal about the importance of improving online safety and eliminating online extremism. The fact is that Gendron did discuss the attack on Discord, which is a social media often used by gamers. Therefore, it's really important for all video games to be aware of some of the implications they can have on impressionable young people and the potentially disastrous consequences.
There's a lot of discussion around whether video games can cause young people to be more violent. And yet the answer to this question is far from clear, most people believe that there should be, at the very least, much stricter rules and monitoring around video games. That's why Bungie has finally made the decision to tighten up its game safety and is urging other gaming companies to do the same.
What is Bungie doing?
Bungie is planning to have conversations with their player support teams and the wider community to see how they can help with "preventing these tragedies." The company also states that they "believe games and their communities should be a force for good and are committed to that."
However, the game itself is no stranger to online extremism. The developers once had to confront a contract artist who created a white supremacist-themed skin for one of the characters. This goes to show how video games can quickly spiral into dangerous territories.
It's commendable that Bungie has recognized that games like theirs could play a role in mass shootings – and it's certainly the first time that a video game company has done so. They have also encouraged other people in the industry to follow suit, and to start an open conversation about what they can do to prevent horrific incidents like the one in Buffalo from reoccurring.
Another step that Bungie is taking is donating all of their profits from their Black Lives Matter "Be Heard" pin to the Southern Poverty Law Center. This is a non-profit that monitors right-wing extremism and advocates for civil rights in the country. Anyone can purchase one of those pins and know that they are making a direct contribution to tackling right-wing extremism.
Could it have been prevented?
The most devastating thing about this attack is that it could have possibly been prevented, with Gendron having spent a day and a half in a hospital doing a mental health evaluation last year after he mentioned that he wished to be a murderer in a project in high school. Plus, since the attack, a chilling 180-page document, believed to be written by Gendron, has transpired. In it, he calls himself a white supremacist and fascist.
Shootings in the USA
Mass shootings in the USA are an all-too-common event, largely due to how common guns are. Just over a week after the Buffalo shooting, the world was rocked by the news of a shooting in a primary school in Texas, where 19 of the 21 killed were children under the age of 10.
In 2017, a lone gunman killed 58 people in Las Vegas, shooting from the 32nd floor of the Mandalay Bay Resort, an establishment known mostly for its shiny casino games, who were watching a concert nearby the casino. This was one of the most murderous shootings in modern history.
While it's important that companies like Bungie do what they can to prevent online extremism and support marginalized communities, the problem is much broader.
A wider issue
This isn't an issue that Budgie can deal with alone. If anything, this attack has shown that video game companies and the wider community must work together to stop any hate speech, whether it be motivated by race, gender, sexuality, religion or anything else, in their video games.
Discord in particular has come under fire for not taking any preventative action toward Gendron. And while Budgie may take steps to prevent white supremacy, until the issue is addressed throughout the gaming industry and wider community, the threat of extremism is still very much there.
Destiny 2: Devils Ruin Review