Best High Yielding Seeds: Top 5 Products From AskGrowers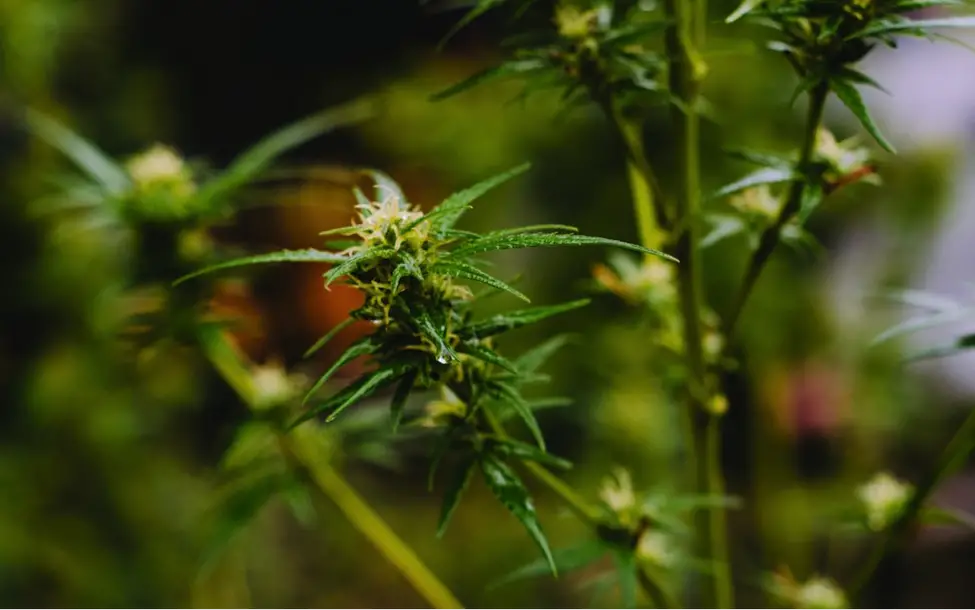 The cannabis industry is growing rapidly as many people are growing and distributing various products. With cannabis legalization becoming popular, the healthcare industry is now embracing the potential benefits of the weed plant. As a result, people can take advantage of the health benefits rather than for recreation purposes only.
Today, cannabis growers are always looking for high-yielding seeds with easy growth. Even though ideal growing conditions and care are vital in cannabis growing, you must also choose the right weed seeds.
What are high-yielding seeds? These are seeds with potent genetics designed to produce healthy buds and great harvests.
So whether you are a beginner or an experienced grower, knowing more about high-yield seeds is imperative to enjoy quality cannabis plants.
This article offers great insights into the best seeds that provide high yields for both indoor and outdoor growing.
Bubba Kush Feminized Seeds
If you are a beginner looking for big yields, Bubba Kush is worth a try. It is a favorite for many growers since the seeds produce giant, healthy buds. The genetic parents of Bubba Kush are Afghani and OG Kush, producing an Indica-dominant strain with a 20% THC content.
When it comes to growing, Bubba Kush is easy to cultivate and maintain. You can grow it in an indoor or outdoor setup, depending on your cultivation preference. The indoor plants have a height range of 70-120cm, while the outdoor height can reach a maximum of 180cm. Adopting modern cultivation techniques with controlled conditions like a greenhouse might result in larger yields. Ensure you prune your cannabis branches for sufficient light absorption in the main buds. You can expect yields ranging from 600 to 1500 g/m2 under ideal growing conditions.
Bubba Kush has a sweet flavor with hints of chocolate and coffee. It provides users with happy, relaxed, and calming effects, making it a perfect strain for managing stress, chronic insomnia, and depression.
Super Silver Haze 
Super Silver Haze is another high-quality type of cannabis seed that boasts impressive yields of up to 1500g/m2. These seeds are a genetic combination of Northern Lights, Haze, and Skunk #1, producing a potent Sativa-dominant strain.
Growing Super Silver Haze requires experience and skills to reap great harvests. You must monitor the nutrients and soil during each phase of the cannabis plant's life. Extreme care and ideal conditions result in optimal yields of great quality, with growers harvesting 600-1500g/m2 after around 9 to 10 weeks. Moreover, these seeds have a high resistance to fungal diseases.
You can cultivate Super Silver Haze in an indoor setup, outdoor farm, or greenhouse under Mediterranean, arid and tropical climate conditions. Besides, growers who use the hydroponics method also enjoy exceptional yields. These seeds produce indoor plants with a maximum height of 160cm and reach 220cm when grown outdoors.
Super Silver Haze has a sweet, spicy taste with earthy and citrus tones. It offers long-lasting uplifting and euphoric effects because of the high THC levels. Thus, the strain is perfect for managing stress and fatigue.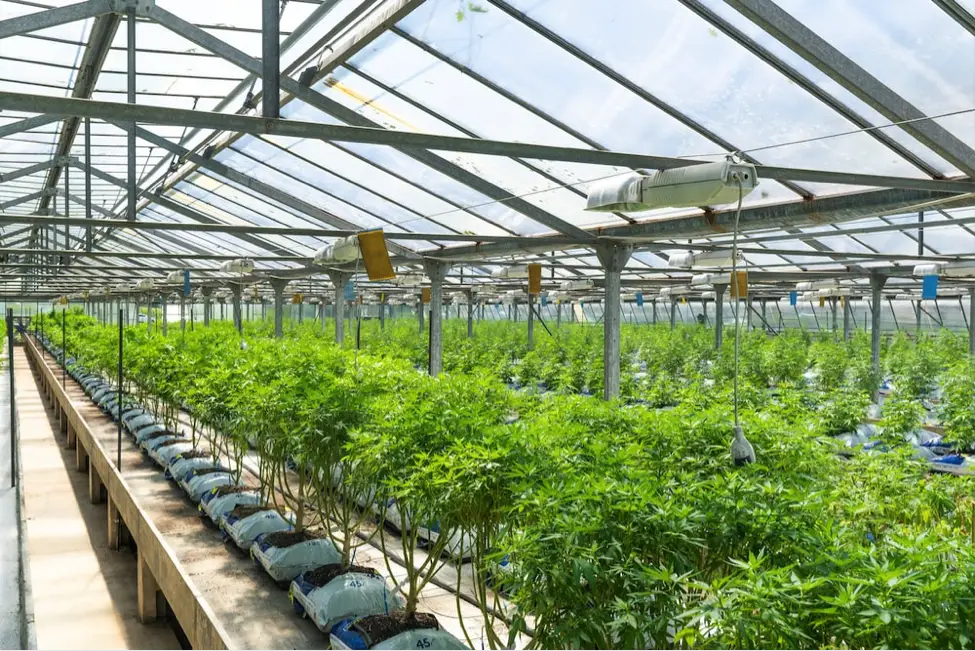 Jack Widow 
Jack Widow is a high-yielding Sativa-dominant crossbreed of White Widow and Jack Herer. Combining these two powerful strains has created one of the best seeds that produce healthy cannabis plants with great yields.
Both beginners and experienced growers will benefit from cultivating Jack Widow since it is pretty easy to grow. However, you must be keen since these seeds are sensitive to pests and humidity. Avoid making mistakes regarding soil testing or determining the right portion of nutrients. But with good care, you can reap harvests of up to 1000 g/m2. The plants grown from Jack Widow seeds require warm climatic conditions to thrive to a maximum height of 300cm.
Jack Widow combines different flavors – lemon, skunk, haze, fruity and spicy. Its potent THC content gives users a relaxed and energized effect, which is great for treating chronic insomnia and regaining focus.
Big Bud
As the name suggests, Big Bud is among the favorites of many weed growers for the large, thick buds promising a variety of therapeutic benefits. These high-yielding seeds are perfect for beginners looking to make a mark in their cultivation journey. Big Bud is a blend of Afghani, Northern Lights, and Skunk #1, making it a highly potent Indica-dominant strain.
One advantage of Big Bud is its high resistance to fungal diseases. Thus, newbies will have an easy growing experience. It is great for both indoor and outdoor growing, although you will reap more harvests if you grow this strain outdoors. The plants reach a maximum height of 150cm indoors and 300cm in an outdoor setup.
Big Bud thrives under warm, Mediterranean climatic conditions with low humidity and plenty of sunshine. If you give the plants the right care and attention, you can be sure of reaping 600g to 1000g per m2 for outdoor yields within 9 weeks. Similarly, indoor yields are impressive since the huge buds will produce up to 600g/m2.
Big Bud contains an earthy and spicy flavor with fruity and sweet undertones. Users enjoy deep relaxation and long-lasting tranquility due to its potent THC content. It is great for treating anxiety, depression, and chronic insomnia.
Cereal Milk Autoflower
Another perfect example of high-yielding autoflower seeds is the Cereal Milk Autoflower – https://askgrowers.com/seeds/cereal-milk-seeds-autoflower. It is a cross of Cherry Pie, Girl Scout Cookies, and Snowman, producing a potent hybrid popular among cannabis growers.
Cereal Milk is suitable for experienced growers since it has average growing difficulties. It is great for indoor cultivation in a controlled environment under warm climatic conditions. The plants growing from these seeds produce large, healthy buds within 8-10 weeks. Thus, you will reap big yields of up to 400g/m2.
Therefore, many growers use Cereal Milk autoflower seeds to cultivate flavorful buds with tasty fruit and grain undertones. If you are looking for an average THC strain with relaxing effects, Cereal Milk is the best.
Tropicana Cookies Seeds
Tropicana Cookies Feminized – https://askgrowers.com/seeds/tropicana-cookies-seeds-feminized – are seeds with a high-yielding potential. It is a genetic crossbreed of Girl Scout Cookies and Tangie strains, representing a potent Sativa-dominant hybrid.
Beginners can try planting Tropicana Cookies since the seeds are easy to grow and maintain. It is perfect for indoor and outdoor growing under warm and dry climatic conditions. With a fast-flowering period of 9 weeks, you can expect bountiful harvests of up to 600g/m2.
These feminized seeds give users a gentle citrus flavor with orange hints. Growers love Tropicana Cookies because of their relaxing and uplifting effects.
Conclusion
Finding the best seeds that produce impressive yields is important for many cannabis growers. Ease of growth, great potency, and promising harvests are some aspects that make up the best cannabis seeds.
However, you must also consider where you buy the top high yielding marijuana seeds. Is it a legit vendor with quality seeds? It's better to opt only for top-quality, ethical brands and seed banks, which you can find at AskGrowers. Like, for instance, when buying Pink Runtz Autoflower – https://askgrowers.com/seeds/pink-runtz-seeds-autoflower – checking this link will allow you to find the most credible and reliable seeds vendors.
Besides, ensure you research online for reviews and get accurate information about the seeds before purchasing. This will save you from scammers and poor yields after investing resources into your cannabis project.
Whether you are a beginner or an experienced grower, it is important to know the high-yielding seeds that will make your cannabis cultivation worthwhile. The list presented above will help you make an informed choice, giving you an unmatched cannabis experience. Even with the right seeds, don't forget to shower your plants with sufficient nutrients, light, and optimum care.
Lana Braslavska, a cannabis expert with experience in the weed industry, wrote this article. Lana is a proficient writer with a keen interest in cannabis growing and helping growers get accurate information. She writes informative articles on the best seeds and shares valuable growing tips to make the cultivators' experiences more rewarding.
Destiny 2: Devils Ruin Review