Destiny Concept Art could Inform Future Bungie Titles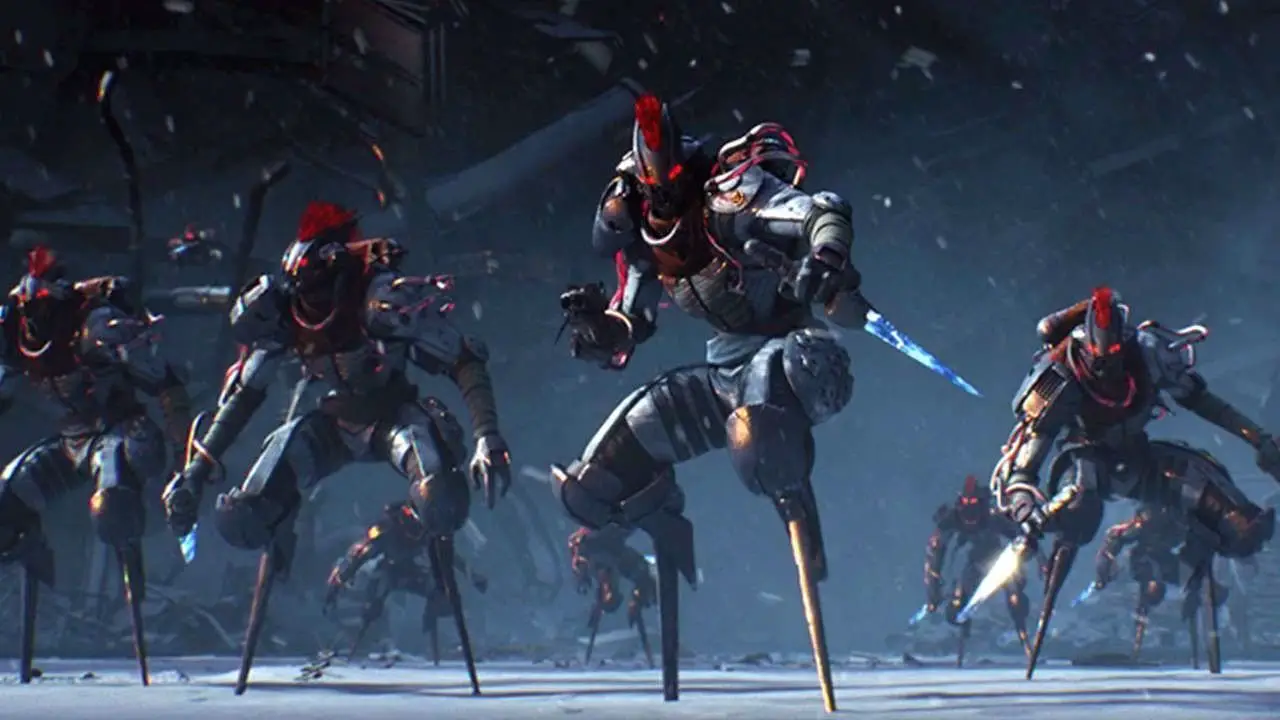 While it has had a few rough patches, the Destiny franchise is a healthy one as of 2021. Post-Beyond Light, the shooter still has two more updates to come in the shape of The Witch Queen (2022) and Lightfall, which will probably debut in either late 2022 or early 2023 due to a delay in its development. There are also plenty more in-game seasons to come over the next few years.
Early Paintings
While Bungie has suggested that Lightfall may mark the end of its plans for Destiny II (and maybe the franchise as a whole), the game may live on in an unexpected way. Artist Jamie Jones recently posted several early paintings from the development of the first game on Twitter, which revealed that it had, at one point, gone through a fantasy phase. In this guise, enemies like the Vex Hydra might have been replaced by a giant frog.
A few more of my (very) early Destiny paintings, this time with a giant frog so I don't disappoint @shiekthegeek pic.twitter.com/qCVfDW860D

— Jaime Jones (@JaimeJonesart) April 26, 2021
While concept art informs the development of video games, it's always worth viewing it with a skeptical eye. It is, after all, part of the earliest development stage. However, its usefulness as a tool isn't in doubt. Concept art is common to movies, games, comic books, and even websites. For example, the Marvel Cinematic Universe had an appropriately large amount of pre-production imagery – not all of it good.
Similarly, the sci-fi-inspired Genesis Casino website includes concepts around moons, astronauts, and galaxies, The popular hemispherical view of a planet is how the Earth is represented at the bottom of the map in Destiny II but this design is also present in the artwork at Genesis Casino online. It implies that the observer is far from home, looking at our planet from the surface of another world.
Done to Death
Screen Rant speculated that Bungie's next game will be a hero-based shooter inspired by Overwatch and Apex Legends. This bit of guesswork comes from a job listing that refers to a "comedic" and "whimsical" new property. Reportedly, it will also be ripe for exploitation by cosplayers and similar fan laborers. Not only does that rule out Destiny III but it also suggests a complete tonal shift for Bungie.
<iframe width="560″ height="315″ src="https://www.youtube.com/embed/crKGHG3stbY" title="YouTube video player" frameborder="0″ allow="accelerometer; autoplay; clipboard-write; encrypted-media; gyroscope; picture-in-picture" allowfullscreen></iframe>
As suggested by Destiny II's concept art, the developer has obviously wanted to produce a fantasy title at some point in the past. And it's not surprising. Bungie hasn't produced anything outside the sci-fi genre since 1998's Myth II: Soulblighter. Whether this art direction is compatible with the Overwatch clone mentioned previously is debatable but it would at least be something that hasn't already been done to death.
Some of the locations hinted at in Jones' concept work include a medieval battlefield, a witch-style character, goblins, a white tiger, and the aforementioned colossal frog. While none of these hints at a truly original direction, it's possible that some of the original design notes – once intended for Destiny – might make their way into a future title. It's all speculation at this stage but Bungie's in-development games or "incubations" remain a mystery.
Destiny 2: Devils Ruin Review