Destiny 2: Preparing to go Beyond the Light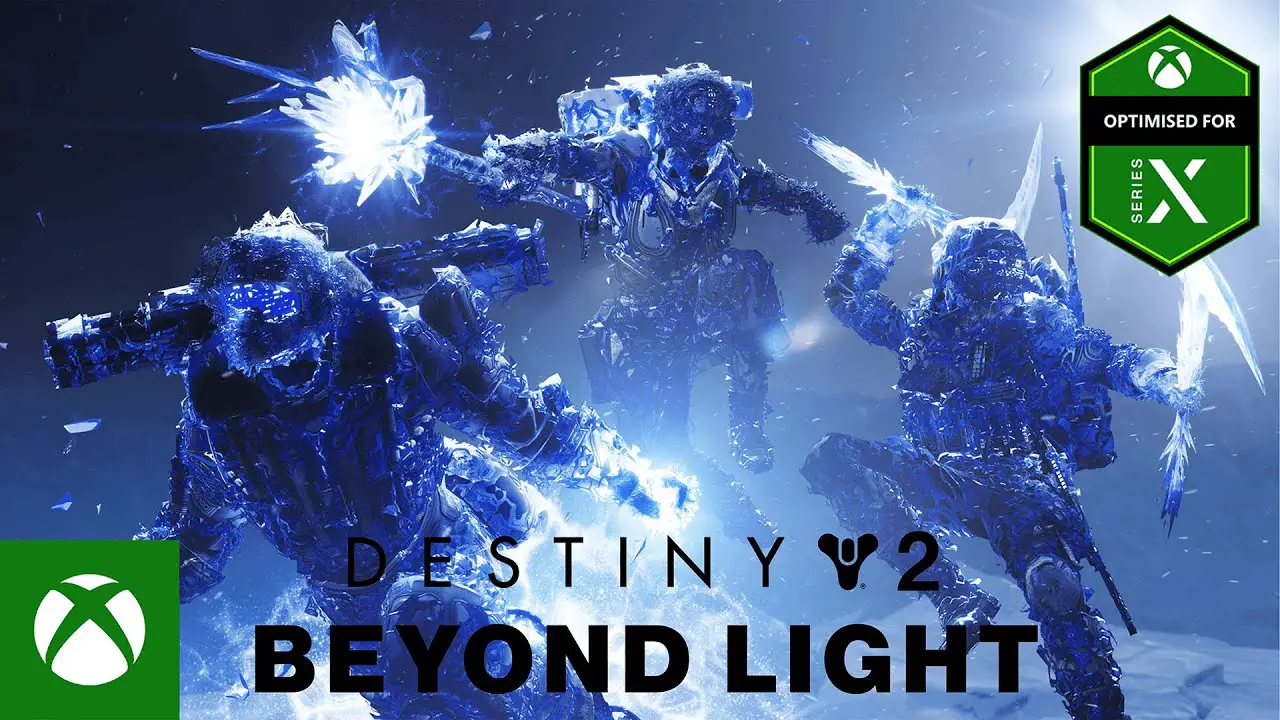 Excitement amongst fans of Destiny 2 is mounting, with the release of the eagerly awaited Beyond Light expansion finally set to happen on November 10.
Originally scheduled for a September launch, it is expected to be similar in size to Shadowkeep and will be the first in a trio of expansions which will be released through to 2022.
The arrival of Beyond Light will be a huge boost to Destiny fans, with the franchise constantly fighting for airtime with genres such as free online slots and many others.
In anticipation of the release of Beyond Light, we have taken a look at some of the very latest developments from around the Destiny world.
Ghosts Become Customisable
Developers Bungie have confirmed that the Ghosts in Destiny 2 have been revamped for Beyond Light and will be far more customisable.
The hovering companions will have new features introduced that will possess similar features to the way armour was handled in the Shadowkeep expansion.
Some of these will be available from the beginning of Beyond Light, while others will require players to complete specific tasks in order for them be unlocked.
Ghosts didn't previously offer much in the way of worthwhile competitive boosts, but the new incarnations should be a welcome addition to Beyond Light.
Grenade Launcher Set for Update
Bungie is giving the Mountaintop grenade launcher a much-needed revamp in a soon to be released Destiny 2 sandbox update.
Mountaintop has proved to be extremely popular since it was first released, with players able to take advantage of its ability to inflict high levels of damage.
However, many Destiny 2 fans have been critical of the pinnacle weapon, claiming that it makes for an unbalanced gameplay experience.
Nerfing Mountaintop is certain to be a popular move amongst Destiny diehards, although casual players of the game are likely to be less enamoured by the move.
Hunter Sovereign Heroes Immortalised
The Hunter Sovereign class has been be immortalised, with action figure specialists threezero adding two new collectables to their portfolio.
Golden Trace Shader and Calus's Selected Shader are visually stunning to look at, and are figures that any Destiny 2 fan will want in their collection.
Each figure will get the same accessories from Destiny 2 with the Sins of the Past Rocket Launcher, Arc Staff and Uriel's Gift Auto Rifle amongst a plethora of features.
Each new Destiny 2 figure is priced at $199.99 and pre-orders are already being taken on the threezero website.
Bungie Takes Steps to Address Bugs
Bungie has confirmed that Destiny 2 features Hawthorne's Weekly Challenges and Clan Experience have been disabled to avoid potential bugs.
The change will remain in effect for the duration of the Season of Arrivals, which is scheduled to end on the day Beyond Light is released.
Clans can still undertake adventures together, but players will not be awarded XP-points which effectively makes their efforts worthless.
Many players have expressed dissatisfaction at the move, suggesting that Bungie have been slow to react to previously reported bugs.
Destiny 2 hits Xbox Game Pass
Fans of the Xbox Game Pass service have been handed a major boost, with Destiny 2 being added to the platform from September 22.
Players can now access the free-to-play version of Destiny 2, the pay-to-play expansions Forsaken and Shadowkeep and loads of other premium content.
Beyond Light will also be part of Game Pass when it comes out, while the subsequent expansion packs are also expected to be added.
The new content is available to players on Android, Xbox Game Pass for Console and Xbox Game Pass Ultimate.
Destiny 2: Devils Ruin Review