Destiny 2 Companion App Update Releasing Tomorrow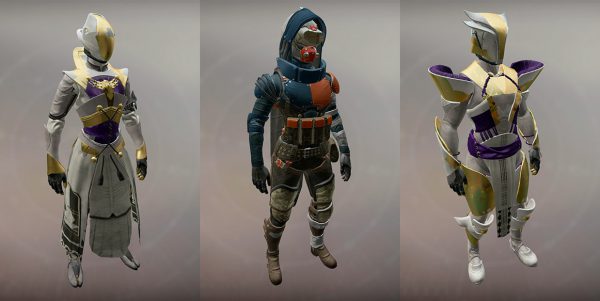 Bungie has released a few details about the updates hitting the Destiny 2 companion app tomorrow. This app is very useful already, but at the same time it's got some glaring gaps in what it should be able to do to help Guardians even more. Lets take a look at what Bungie have said so far;
Firstly the full 3D models of your Guardians will be displayed once again, meaning you can customise your Guardian on the go without waiting to log in and check what they look like in between. This rendering of you Guardian is completely optional, and applies to weapons, shaders, and ornaments as well.
A new feature which has been in beta for a while is the ability to create Fireteams one the app within your Clan. These can be public or private, and you can issue invites directly on Playstation, PC, and Xbox. In addition, you can send native mobile calendar invites so that everyone in the Fireteam has a reminder for when they need to get online and play with you.
The current Find Fireteam function in the App will be available at the same time while this new version is in beta from tomorrow, but eventually the new version will replace the current Find Fireteam function.
Further updates include an update to the Bungie website that make it easier to navigate and understand. I don't know about you but this has been a huge bug bear of mine for a very long time, and I simply find it almost impossible to navigate to the most recent news or an article I was interested in but now cannot see online.
Vandors will now show on the Companion App with all products and potential rewards. This is super useful for anyone wanting to check where Xur is and what he's got, and even better for those who like to get the best weapons when they come up for grabs.
The App is also going to hold more information now, making it easier for you to update your profile across the Bungie ecosystem. While this feature is pretty useful, I've never found it something that I need to bother with so often that I want it on my phone, but it will make it easier for new Guardians to integrate with the entire community. Let us know what you think about the updates in the comments.
Image Source: Bungie
Destiny 2: Devils Ruin Review