1047 Games continue the development of Splitgate after acquiring $6.5M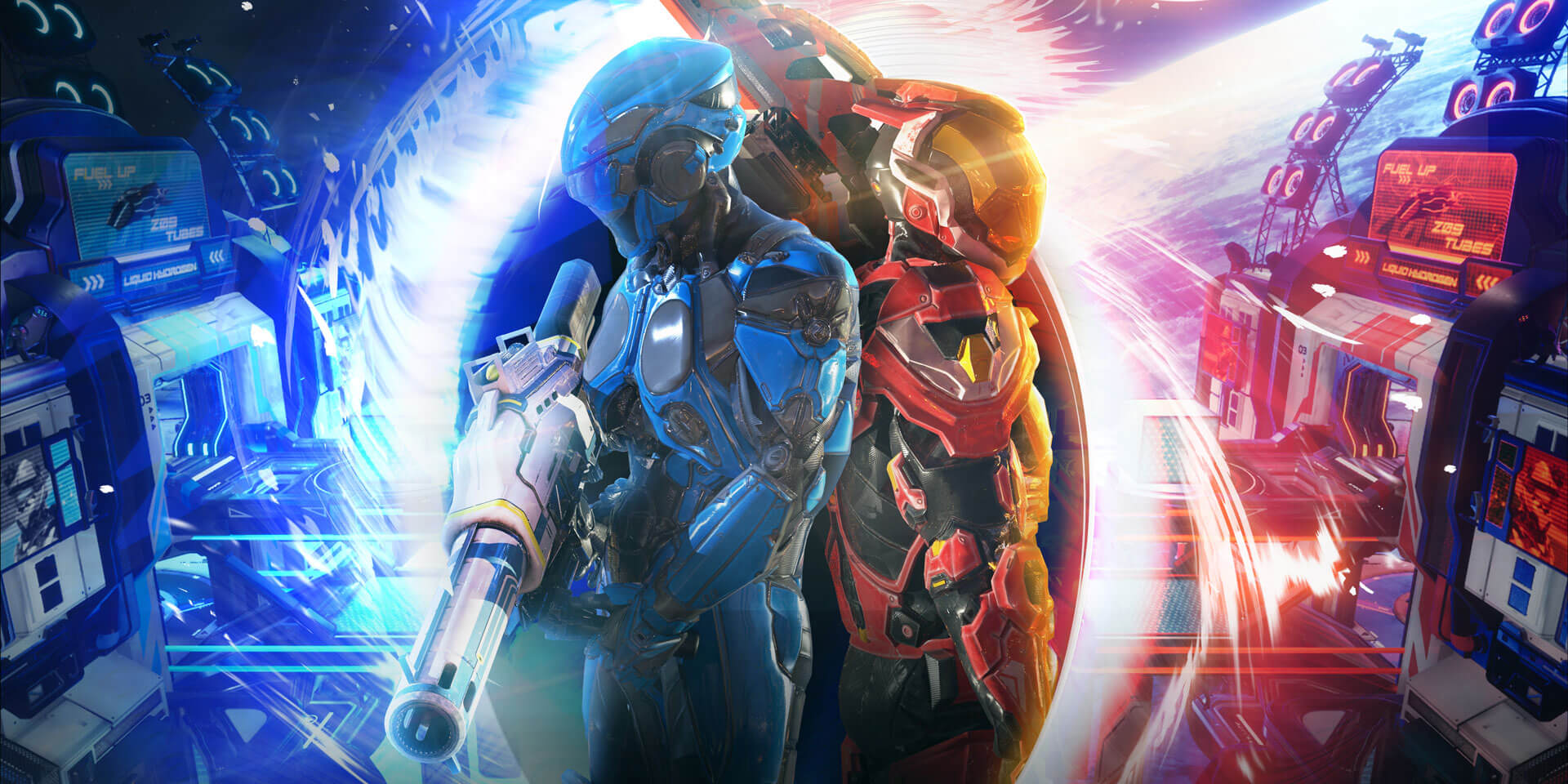 Splitgate: Arena Warfare is a new free-to-play multiplayer shooter inspired by Valve's notorious Portal series.
The gaming community was so impressed by the game's concept that it helped 1047 Games raise over $6.5 million to continue the development of Splitgate.
 The studio, which has its headquarters in Zephyr Cove, Nevada, launched the early access beta version back in 2019. The first release received a lot of appreciation, especially since it allows players to interact with a sci-fi environment and open portals that will enable them to travel to a different location on the map.
Gameplay overview
The unique travelling mechanic offers Splitgate players the ability to outsmart their opponents through tactical decision-making that requires them to think exactly where to deploy their portals for maximum efficiency.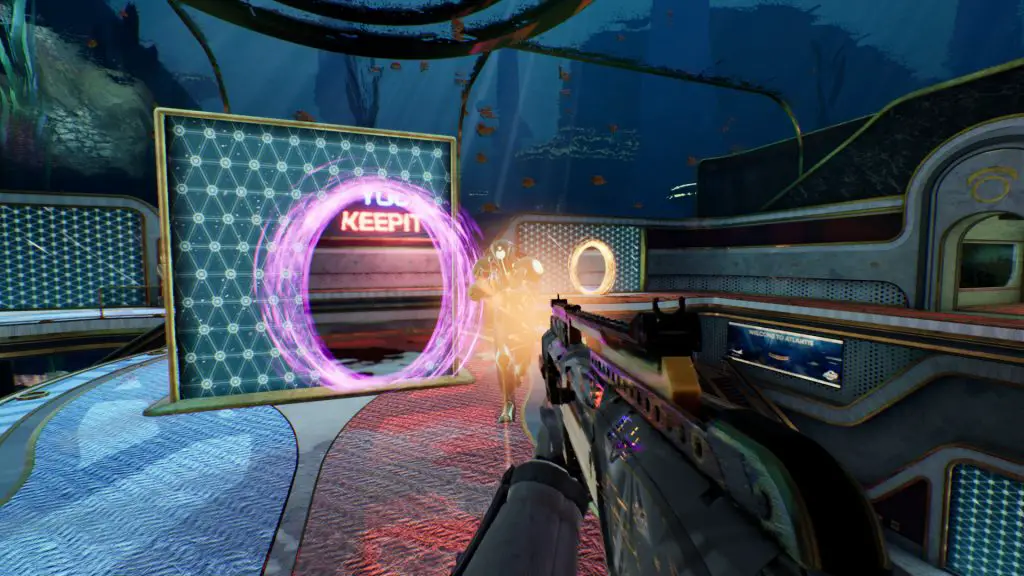 1047 Games created Splitgate: Arena Warfare as a tribute for Valve's famous game series Portal, which came out between 2007 and 2011. After releasing Portal 2, Valve abandoned the concept, allowing the small game studio to create a free-to-play multiplayer version of the game that includes the portal travel feature.
Honestly, we are surprised by the fact that Valve tossed this idea into the trash.
Congrats to 1047 Games for using insights from the gaming community and executing an improved Portal version, a game that was considered revolutionary on release.
The road to success
The game was made possible with the help of Galaxy Interactive, which teamed with other investors from Lakestar, 1Up Ventures and Vgames and raised over C$6.5 million. With this large amount of money, 1047 Games can now polish their game content, continue expanding their marketing reach, and even hire more developers.
The success of Splitgate is like a dream come true for Ian Proulx, the CEO of 1047 Games. In an interview for Games Beat, he said that the venture money he collected would take Splitgate to the next level of multiplayer gaming experience.
That's possible thanks to the unique portal travel feature that offers a fresh and fast-paced gameplay. Splitgate will become a tough competitor for the AAA shooters, like CS: GO, Overwatch. COD: Warzone or even Destiny 2.
According to Ian Proulx: "We fill a void, as there are already a lot of battle royale and hero shooters out there. Our game is unique in its genre, filling a void in the PVP shooter category."
That being said, 1047 Games may have found a unique feature that caters to the needs of FPS players. The portal mechanic made the game become viral in the first month of release when it was downloaded over 600.000 times.
But how was the Splitgate idea born?
The origin story of Splitgate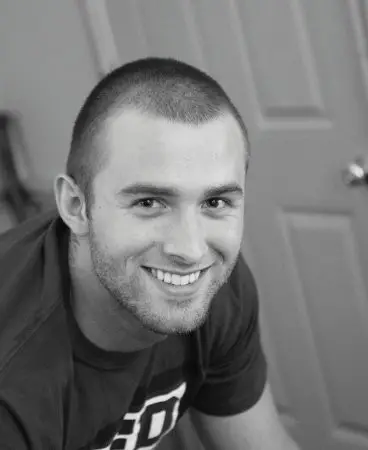 Ian Proulx, an avid gamer in his childhood, started working on the Splitgate project in 2017. His goal was to create a free-to-play multiplayer online shooter while studying for a Computer Science major at Stanford University.
The project was successful from day one, and it continued expanding its fan base after rolling out new major updates. As Ian puts it: "Splitgate started as an idea I had around ten years ago after playing Valve's Portal games."

According to the CEO of 1047 Games, he fell in love with the concept of portal travelling. He imagined a way to include this mechanic into other game types, especially FPS games, which were his specialty growing up.
The early adopters of Splitgate were Ian Proulx's friends. He asked them to play his game so that he could validate his idea. Funny enough, he started testing the waters during the finals period, so none of the Stanford students had any free time.
Surprisingly, even though he asked his friends to play the game for 45 minutes, they ended up playing 5 hours on average. That was the moment when Proulx realized he found his gold mine. He started working exclusively on his portal shooter and decided to turn his idea into a start-up called 1047 Games.
How did 1047 Games manage to release Splitgate?
The company name was inspired by the dorm room number where Ian and his co-founder, Nicholas, lived during their college years. For six months, they worked on the Splitgate project without having any capital.
When they finally got some funding for their project, the young entrepreneurs didn't rush into releasing an unpolished final version of the game. Instead, they created a Minimum Viable Product (MVP) enough to move their game into the user testing phase.
In the meantime, they created a community around Splitgate by using basic marketing strategies like storytelling on gaming subreddits and press releases on gaming blogs.
Thanks to the excellent game concept and the hyper-targeted communication, the company created a snowball effect which brought them over 600,000 downloads in the first month of release.
Not even the developers could believe how successful their small indie project had become.
Splitgate's design philosophy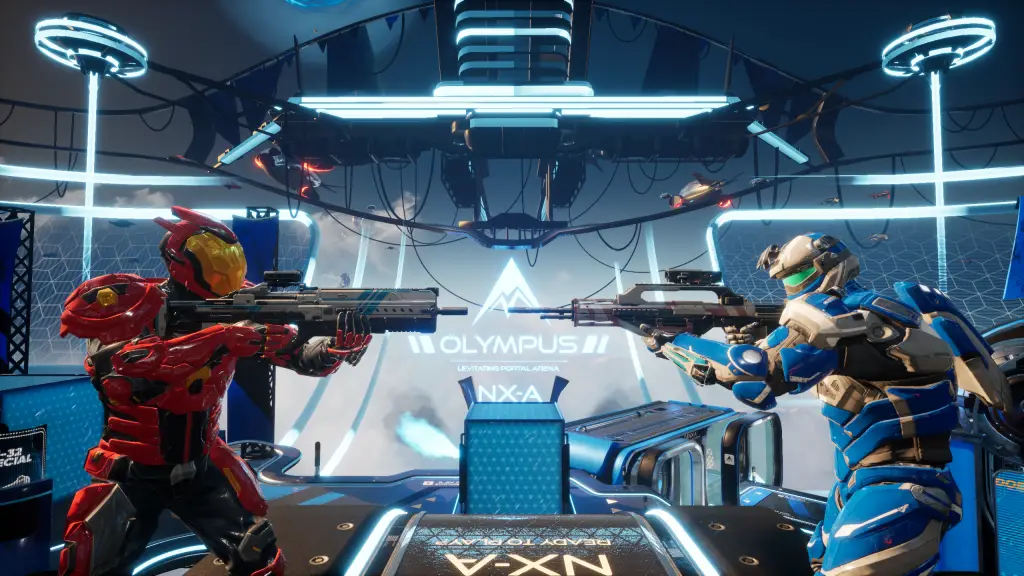 In 2021, the project had its second anniversary of the first open beta. Even though the player base is not as large as Fortnite or other AAA competitors, you need to understand that this project started for fun.  There are still many things that require polishing, including graphics, gameplay mechanics and even the storyline.
Recently, 1047 Games included monetization, which allows them to make money via micro-transactions by selling battle passes, skins, and other cosmetics that can improve your character's looks.
Splitagte's design philosophy is inspired by other video games like Rocket League or Fortnite. Essentially, the game is easy to learn but hard to master.
Anyone who claims to be a gamer will instantly understand the portal mechanic, but it's going to take a few hundred hours of gameplay to say that you've truly mastered the game. That's essentially the game's unique selling point.
While Splitgate has a ton of potential, we hope that it will not end up like all the other online FPS titles out there, ignoring players' needs while pushing them to make more purchases.
 In the past few years, games like CS: GO or Fortnite have become too greedy for profit, persuading players into making more micro-transaction. We understand that game studios need to charge players at least for cosmetics to keep releasing new content.
What we don't agree on is the use of loot boxes, which trick players with variable rewards similar to the slot machines in the casino (0.3% chance to win a knife, really?). Research studies have shown that there are hundreds of games that use gamification systems to persuade players into getting hooked to in-game purchases.  
If Splitgate continues with the same philosophy they have right now and minimizes the promotion of gamified loot boxes, it has a real chance of becoming the next online arena FPS and dethrones the big corporations that exploit their players to become addicted to gambling with in-game currency.
Wrapping up – How does the future look for Splitgate
1047 Games CEO Ian Proulx has formed a remote development team of 25 people to continue the expansion of Splitgate.
The reason why the game collected $6.5 million in venture capital is the portal mechanic, which has the potential to revolutionize the FPS arena genre. Richard Kim, the investment partner at Galaxy Interactive, declared that he signed the deal mainly because such a small team has managed to create a triple-A level game with limited resources.

While the investors are extremely hyped about the Splitgate project, only time will tell if the community will embrace the portal FPS genre at scale. Yes, the game has performed well so far for an indie title, but it is still a few million players short of becoming the main competitor to Fortnite or Destiny 2.
We would like to know your opinion about Splitgate.
Do you think it has the potential of becoming the next big FPS? Or will it be just another idea that gets shelved by the lack of innovative mechanics?

Let us know what you think in the comments below.
Destiny 2: Devils Ruin Review