Bungie Has Made A Statement On Their Former Partner, Activision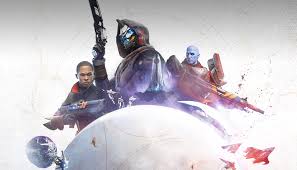 Several days ago, the state of California entered a lawsuit against Activision-Blizzard. California's Department of Fair Employment and Housing (DFEH) is taking legal action against the company. This comes after a lengthy two year investigation into the company's practices.
The DFEH made extensive allegations about an ingrained culture of discrimination and sexual harassment. "Female employees almost universally confirmed that working for defendants was akin to working in a frat house," the DFEH legal filing claims.
"In the office, women are subjected to 'cube crawls', in which male employees drink copious amounts of alcohol as they 'crawl' their way through various cubicles in the office and often engage in inappropriate behaviour toward female employees."
Male employees would also "proudly" arrive at work with hangovers or "play video games for long periods of time during work, while delegating their responsibilities to female employees". They also frequently joked about rape and discussed sexual encounters. The DFEH stated that such workplace cultures were "a breeding ground" for harassment and discrimination.
"Female employees are subjected to constant sexual harassment," the DFEH further alleged. "High-ranking executives and creators engaged in blatant sexual harassment without repercussions." And when formal complaints were made, Activision failed to take effective measures to solve problems. Instead, complaints were dismissed – and not kept confidential.
In one instance, a female employee tragically took her own life while on a company trip with her male supervisor. The employee had been subjected to intense sexual harassment prior to her death, including having nude photos passed around at a company holiday party.
Given that this investigation started two years ago, fans of Bungie have had questions as to how they were treated under Activision when it published Destiny. Here's what Bungie themselves had to say on the matter:
"Bungie is built on empowering our people no matter who they are, where they are from, or how they identify. We have a responsibility to acknowledge, reflect, and do what we can to push back on a persistent culture of harassment, abuse, and inequality that exists in our industry."
"It's our responsibility to ensure this type of behavior is not tolerated at Bungie at any level, and that we never excuse it or sweep it under the rug. While the accounts in this week's news are difficult to read, we hope they will lead to justice, awareness, and accountability."
"We have a zero-tolerance policy at Bungie for environments that support this toxic culture, and we are committed to rooting them out to defend those who are at risk. Women, POC, and underrepresented communities have nothing to gain by reliving their trauma. We believe them when they come forward with reports of abuse or harassment."
"We don't pretend that Bungie is perfect and that no one has experienced harassment while working here, but we will not tolerate it and will confront it head on. And we will continue to do the work every day to be better. Our goal is to continue to improve the experience for everyone working at Bungie and do our part to make the gaming industry as a whole to be more welcoming and inclusive."
This story is genuinely sickening, but thankfully it seems Bungie was never privy to it. We can only hope everyone affected receives justice. Thank you for reading.
Destiny 2: Devils Ruin Review